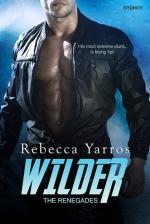 He's Paxton Wilder.
Twenty-two-year-old, tattooed, smoking-hot leader of the Renegades.
Five time X Games medalist.
The world is his playground—especially this year—and for the next nine months I'm stuck as his tutor on the Study at Sea program.
He's too busy staging worldwide stunts for his documentary to get to class.
But if I can't get him to take academics seriously, I'll lose my scholarship…if I don't lose my heart first.

Six unlikely friends on a nine-month cruise with the Study at Sea program will learn that chemistry is more than a subject and the best lessons aren't taught in the classroom…but in the heart.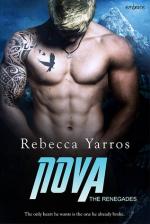 The only heart he wants is the one he already broke...

He's Landon Rhodes.
The Renegade they call Nova.
Sinfully gorgeous, broody, tatted-up, professional snowboarder.
Four-time X Games medalist—
Full-time heartbreaker.

They say a girl broke him once—
That's why he's so reckless, so driven, so careless with his conquests.
But I'm that girl.
They can call me his curse all they want.
He and I both know the truth—
He's the one who destroyed me,
And I'm not the sucker who will let that happen again.

***NOVA can be read as a standalone***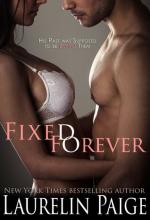 Hudson Pierce-

You act so high and mighty, you and your perfect pregnant wife Alayna. With your perfect child and your perfect home.

You weren't always perfect. Your past is filled with misdeeds.

Does your wife know all your secrets?

Would she stand behind you if she did?

You think because she's on bedrest you can protect her? How sweet.

Sleep tight, you two.

-An Old Friend.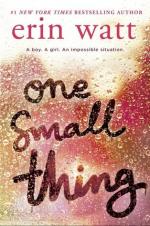 One Small Thing

by

Erin Watt
Beth's life hasn't been the same since her sister died. Her parents try to lock her down, believing they can keep her safe by monitoring her every move. When Beth sneaks out to a party one night and meets the new guy in town, Chase, she's thrilled to make a secret friend. It seems a small thing, just for her.

Only Beth doesn't know how big her secret really is…

Fresh out of juvie and determined to start his life over, Chase has demons to face and much to atone for, including his part in the night Beth's sister died. Beth, who has more reason than anyone to despise him, is willing to give him a second chance. A forbidden romance is the last thing either of them planned for senior year, but the more time they spend together, the deeper their feelings get.

Now Beth has a choice to make—follow the rules, or risk tearing everything apart…again.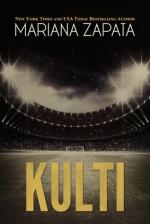 "Trust me, I've wanted to punch you in the face a time or five."

When the man you worshipped as a kid becomes your coach, it's supposed to be the greatest thing in the world. Keywords: supposed to.

It didn't take a week for 27-year-old Sal Casillas to wonder what she'd seen in the international soccer icon - why she'd ever had his posters on her wall or ever envisioned marrying him and having super-playing soccer babies.

Sal had long ago gotten over the worst non-break-up in the history of imaginary relationships with a man who hadn't known she'd existed. So she isn't prepared for this version of Reiner Kulti who shows up to her team's season: a quiet, reclusive shadow of the explosive, passionate man he'd once been.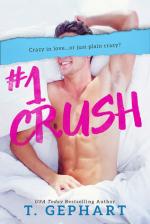 Tia Monroe was smart, sassy and successful. Sure, she could get a little crazy at times—life around Tia was never boring—but that was part of her appeal. And while she didn't see herself as 'classically beautiful', she had no shortage of options in the boyfriend department. She just hadn't found one who held her interest.

Until she laid eyes on Eric Larsson, and then it was lust at first sight.

He packed the perfect mix of smoldering sexy and unapologetic cool into his blond-haired, blue-eyed, ridiculously hot six-foot-four frame. One smile from him was enough to twist her insides, making her girlie bits tingle in the most delicious way. But it wasn't just his looks, he was smart and funny—charming in the most a-dork-able way.

The only problem was . . . Tia had never actually met him.

Eric Larsson was one of Hollywood's hottest movie stars, rising to the top of his game and leaving a trail of disintegrated panties in his wake. Tia's were no exception—but she wasn't delusional. Love, marriage and happily-ever-after were not part of her fantasy; she just wanted to meet him. Just one time. One time. Confident that just seeing him in the flesh would get him out of her system.

So, with her resolve steeled, Tia set off on a quest to make it happen while avoiding her mug shot being splayed across the five o'clock news.

The journey no doubt will make for one hell of a story.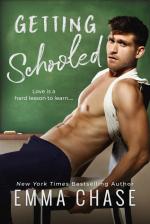 Head of the class...

Garrett Daniels has this whole life thing figured out.

The cocky, charismatic former high school star quarterback is an idolized football coach and "cool" teacher in the hometown where he's not just a golden boy—he's platinum. He has good friends, a great house on the lake, and the best damn sidekick a man could ask for: Snoopy, the albino beagle.

Then...Callie Carpenter comes home.

And knocks him right on his tight end zone.

Back to school...

Callie has a pretty sweet life herself...on the other side of the country. But circumstances—that she'd prefer to never speak of again—have brought her back home, helping out her parents and substitute teaching at her old high school.

Now she's facing bickering, raging hormones, constant gossip, awkward weirdness, and drama galore...and that's just the teachers.

Just like old times...

When Garrett offers to show his former high school sweetheart the secrets of his winning teacher ways, Callie jumps at the chance—and then has to stop herself from jumping him.

Good friends are all they can ever be.

Or...these teachers just might end up getting schooled—hard—by love.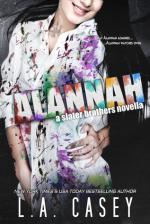 Alannah (Slater Brothers #5.5) by L.A. Casey
Alannah Ryan is plagued by an old face haunting her dreams, turning her waking hours into a mess of worry. Talking it out with the person she loves the most isn't a possibility, not when the same face haunts him, too.

To protect the love of her life from another burden, she keeps her fear to herself, even as that fear begins to consume her.

Damien Slater has the life he always wanted with the woman he adores by his side, but there's a problem. His woman is keeping a secret, and they swore they would never let another secret come between them again.

Breaking Alannah's guard will be Damien's greatest challenge yet as he proves once and for all that he is in it for the long haul.

Alannah admires Damien, and what Alannah admires, Alannah watches over.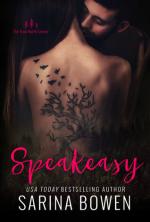 Sometimes you fall for Mr. Right. And sometimes for Mr. Right Now…
May
Did you hear the one about the girl who walks into a bar and catches her live-in lover kissing someone else? No? You're the only one in town who missed it.
Luckily Alec is there to wrap me up in strong arms and carry me out the door before things get too ugly. And that's not all Alec is good at. Our unexpected chemistry makes him the perfect rebound guy.
Alec
I should know better than to hook up with my rival's little sister, but the fiery look in May's eyes really turns my crank. She needs cheering up, and I'm just the guy for the job.
It's not like I'll fall in love. Not even after a string of scorching hot trysts, and the realization that we're good at the same things: wild nights and familial disappointment. I don't do love, never have, never will. So this is the perfect arrangement, for both of us.
Nobody would approve, but nobody has to know…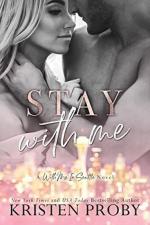 Amelia Montgomery has left her past behind her. With a beauty and fashion career that's skyrocketing and a loving family around her, everything else is just junk in the rearview mirror.

Until it's not.

When she has to drop out of the public eye, her cousin Jules offers her a new, temporary life on the Puget Sound. Her past may be catching up with her, but hope for the future is in Seattle.

Wyatt Crawford can't figure out the enigmatic beauty who's living next door. As an architect, he's usually good at looking beneath the surface—but she barely even leaves her house.

Until she needs his help.

When she knocks on his door, how can he resist? It isn't long before Wyatt and Amelia become more than just neighbors. But when he finally learns the truth, will the skeletons in her closet be too much for him to handle, or will he stay?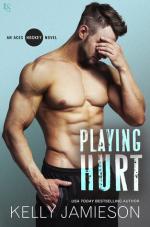 He's playing hurt. She's laying low. And they're both flirting with disaster.
"Kelly Jamieson is my go-to author for hockey romance."—Jami Davenport
Chase: The last thing I'd ever want to do is let my team down. After overcoming my bad-boy reputation, I was dominating on the ice. But things aren't going so well this season, and even my parents think I'm partying again. Now I'm really worried about my career. The only bright spot in my life is the Twitter flirtation I've struck up with pop princess Jordyn Banks. Turns out she's a huge hockey fan—and she's willing to wager a date on her favorite team. . . .
Jordyn: Even though I'm an L.A. fan now, I've always had a soft spot for the Aces, since I grew up in Chicago. Then I lose a bet to Chase Hartman, and suddenly I'm up close and personal with a pro athlete who's anything but soft. Not only is Chase the hottest guy I've ever met, he's secretly super sweet. As if I had time for a relationship . . . yeah, right. But when I suddenly have nothing but time on my hands, he's the only one who understands. Now, with both of our careers at stake, Chase is tempting me to put my heart on the line too.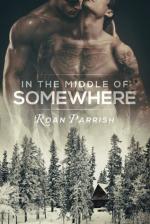 Daniel Mulligan is tough, snarky, and tattooed, hiding his self-consciousness behind sarcasm. Daniel has never fit in—not at home in Philadelphia with his auto mechanic father and brothers, and not at school where his Ivy League classmates looked down on him. Now, Daniel's relieved to have a job at a small college in Holiday, Northern Michigan, but he's a city boy through and through, and it's clear that this small town is one more place he won't fit in.

Rex Vale clings to routine to keep loneliness at bay: honing his muscular body, perfecting his recipes, and making custom furniture. Rex has lived in Holiday for years, but his shyness and imposing size have kept him from connecting with people.

When the two men meet, their chemistry is explosive, but Rex fears Daniel will be another in a long line of people to leave him, and Daniel has learned that letting anyone in can be a fatal weakness. Just as they begin to break down the walls keeping them apart, Daniel is called home to Philadelphia, where he discovers a secret that changes the way he understands everything.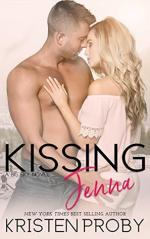 Jenna Hull owns and manages vacation rentals in her hometown of Cunningham Falls, Montana. She's just completed the construction of her most exhausting project, the one she's put her heart and soul into. The inviting, opulent Snow Wolf Cottages are the first ski in/ski out tree houses in the world.
Her biggest dream is about to come true, and she can't let anything distract her.
Christian Wolfe is Hollywood's it actor. If the magazines are to be believed, he's the sexiest man on earth. He's preparing for the biggest movie role of his life, and his agent has booked him in a hot new ski lodge in Montana, tucked away from crazy fans. He can't wait for the break.
But what Christian isn't prepared for is Jenna. With a face that could easily co-star with him in a movie and her ambition to put her stamp on Cunningham Falls, he can't stay away. But even more intriguing than her beauty is the fact that she's not at all impressed with his celebrity status, only turned on by the man behind the fame.
The love they've found is perfect—but time is running out before real life intrudes. Can they survive with both their dreams—and hearts—intact?
Lauren:

Graham is my brother's best friend. He's always been my protector and my confident because he accepts me the way I am—and not many do. I can't imagine not having him in my life.

Our weekend together was supposed to be a celebration. I graduated from college, Graham got engaged and signed with a pro football team, and my brother landed his dream job. It should have been the best time of our lives.

Except that the weekend started with me walking in on Graham's fiancée going down on my brother.

I complicated the situation by having sex with Graham after that, but I wanted to comfort him and, damn, when I saw desire in his eyes—for me—I couldn't say no. I've wanted him for so long.

Now he doesn't want to see me. He says he has a darker side he needs to protect me from.

Where do we go from here? Do I try to pretend to be his friend again or push him to open up to me and possibly lose him forever?

Graham

Sleeping with one of my best friends was not exactly a brilliant idea. It made things complicated, and I didn't do anything that threw my life into chaos. The fiancee her brother, Jack, had stolen had been part of my life plan, one more step I was taking to be somebody. Granted, I hadn't been in love with my intended bride, but I didn't really know how to love anybody

I survived.

I pushed to achieve more.

I battled my way to the top of the heap in my pro football career..

I'm a total dick, and I don't want Lauren to see the side of me that would trample over anybody to work my way up in the world.

Lauren sees me as a hero, a title I'd never gain with anybody else in my life, so I wanted to keep her sheltered from the hard realities of my life. I wanted her to continue to think I was nice guy when I was really just the opposite.

We never should have crossed the line of going from friends to lovers.

There's too much Lauren doesn't know about me, and I care enough about her that I don't want her to share my pain and the darkness that never sees daylight inside me.

I want her, but she's a woman I can never have. She's too smart, too sweet, and way too good for a guy like me.

Unfortunately, pushing her away becomes much more difficult than I'd planned...
3/5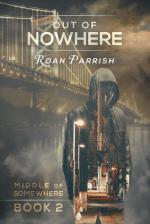 The only thing in Colin Mulligan's life that makes sense is taking cars apart and putting them back together. In the auto shop where he works with his father and brothers, he tries to get through the day without having a panic attack or flying into a rage. Drinking helps. So do running and lifting weights until he can hardly stand. But none of it can change the fact that he's gay, a secret he has kept from everyone.

Rafael Guerrera has found ways to live with the past he's ashamed of. He's dedicated his life to social justice work and to helping youth who, like him, had very little growing up. He has no time for love. Hell, he barely has time for himself. Somehow, everything about miserable, self-destructive Colin cries out to him. But down that path lie the troubles Rafe has worked so hard to leave behind. And as their relationship intensifies, Rafe and Colin are forced to dredge up secrets that both men would prefer stay buried.
4/5
by
*Valentine's Day 2017 Short Story*
Fiona

I had never asked for a break. It had been a small request for space so I could think. Just some time to reflect and search myself. Loving Marty had never been the problem. It was the word marriage that haunted me.

In the end, none of it mattered.

Marty proved to be exactly what I feared. Unfaithful. And he'd fooled me, not once, but twice.

There sure as hell wouldn't be a third time.

Marty

Three long years and the sight of her still feels like electricity jolting me awake from a sleep I didn't realize I was in. Even with plenty of time to mentally prepare for this, being near Fiona reminded me what I'd never managed to find in another woman.

Even if she was crazy as hell. A mixture of hot, cold, funny, brutal all wrapped into a fucking gorgeous package.

When I left town, I was getting away from any memories of her. Protecting myself the only way I could.

But my twin brother and her half-sister were tying the knot. Unlike us, Shay and Mack could claw each other's eyes out one minute and be madly in love the next.

Making it through this wedding weekend was all Mack asked of me. I could do it. I had to.

Even if it took all the whiskey in Savannah.

Fiona wouldn't break me.

Not again.
2/5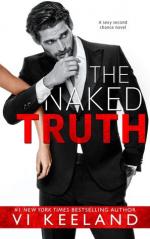 It was just a typical Monday.

Until the big boss asked me to make the pitch for a prospective new client.

After two years on shaky ground at work because of my screw up, an opportunity to impress the senior partners was just what I needed.

Or so I thought…

Until I walked into the conference room and collided with the man I was supposed to pitch.

My coffee spilled, my files tumbled to the ground, and I almost lost my balance.

And that was the good part of my day.

Because the gorgeous man crouched down and looking at me like he wanted to eat me alive, was none other than my ex, Gray Westbrook.

A man who I'd only just begun to move on from.

A man who my heart despised—yet my body obviously still had other ideas about.

A man who was as charismatic and confident as he was sexy.

Somehow, I managed to make it through my presentation ignoring his intense stare.

Although it was impossible to ignore all the dirty things he whispered into my ear right after I was done.

But there was no way I was giving him another chance, especially now that he was a client
…was there?
4/5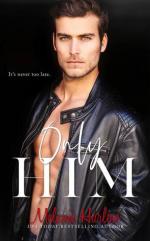 Sometimes your first love deserves a second chance.

He was my first crush, my first kiss, my first everything.
But I'm not a lovesick teenager anymore, and I'd never let that cocky troublemaker break my heart again.
So when he shows up out of the blue asking me to have dinner with him "for old time's sake," I say I will. After all, it's been twelve years, and I'm stronger and smarter than I was back then.
Except…he still does something to me. He's got those eyes that make me weak, those hands that drive me wild, and a body I can't resist—especially once I see the tattoos. It doesn't take long for our trip down memory lane to go from sweet to sizzling.
We're just as good together as we were back then—better, even—and I'm willing to give the only man I've ever loved another chance.
But he's got to tell me the truth.

* * *

All I wanted was to see her again. Tell her I'm sorry. Make her smile.
Okay, that's a lie. I wanted to do more than that—a lot more. But I know she's better off without me, and I promised myself I'd behave.
Except I've never been much good at keeping promises…or my hands to myself when I'm around her.
I can make her laugh, I can make her cry, I can make her body surrender to mine in ways that neither of us could have imagined back then. I can—and I do—love her more than she'll ever know.
But I can't tell her the real reason why I'm here.
And I can't stay.
5/5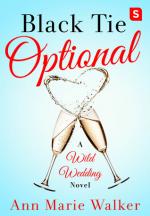 Everything about Coleman Grant III oozes power and sex. And not the perfunctory kind either, but the sheet clawing, heart stopping, gasping for air after you've screamed so loud you can't breathe kind. From his dark wavy hair that stands in an artfully rumpled mess, to the blue eyes that sear your skin, to his full, sensual lips - on the surface he's pure perfection.

Too bad he's an asshole. An arrogant, uptight corporate raider hell bent on destroying the environment one species at a time.

Everything about Olivia Ramsey screams hippie humanitarian. From her blond hair tied in a sloppy bun, to her faded jeans with the Bonnaroo patch sewn on the thigh, to her combat boots still splattered with mud from the previous day's site visit.

So it makes perfect sense that they would get married. In Vegas. Stone-cold sober.

Cole needs a wife. Olivia needs to save an endangered species. But what starts as a marriage of convenience soon turns into a battle of wills and sexual tension. Love is a game, and Olivia and Cole are ready to win.
2/5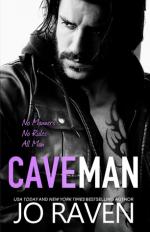 Matthew Hansen is the kind of handsome that has grown women whispering behind their hands and giggling like schoolgirls.
Dark, tall and mysterious, he's a newcomer to our little town. He's a gritty, grease-covered mechanic, and a single daddy.
Sweet, right?
Plus he's looking for a nanny – and I am desperately looking for a job.
Sounds like the perfect deal.
Only he's a jerk. An uncivilized, hulking brute. Zero manners. Zero interest in making me feel welcome in his home. Downright rude.
But oh so sexy.
And I need the job. I can do this.
One thing is for sure: I can't fall for the Caveman. No matter how sexy he is. How mysterious. How tortured.
That's the only rule – and one I'm about to break.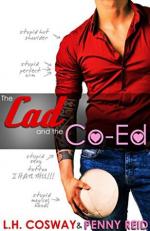 Keeping a secret this big is going to take lots of balls. Specifically, rugby balls.

THE CAD
Bryan Leech is a cad.
Or, he *was* a cad.
No one is quite certain.

Once the quintessential playboy, Bryan claims he's done with wild parties and weekend benders. No more one night stands leading to mornings he can't remember; no more binges and blackouts; no more exploits plastered all over the tabloids and rag sheets. According to Bryan, he's cleaning up his act.

The only problem is, no one believes him.

THE CO-ED
Eilish Cassidy never thought she'd be a mother at nineteen or still in college at twenty-four. Cut off from every member of her family except her favorite cousin, she's finally managed to put her life back together. Stronger and wiser, Eilish enters her last semester of university determined to stand on her own. Now she just needs to find an internship.

The only problem is, her best option—by far—places her directly in the path of her son's father, and he doesn't remember her at all.

THE PLAN
Bryan is determined to prove he's changed. Eager to settle down with the right woman, he's got his sights set on the gorgeous redhead who seems terribly familiar.

Eilish is determined to hide her secret. She'll do anything to keep her child safe, even if that means ignoring her own wishes and desires.

But what happens when Bryan starts to remember? And what will it take for Bryan to convince the girl he forgot that she's unforgettable?
3/5
Kaden Hansen was my whole world. I fell head over heels.
And then he cheated on me.
Or so I thought. I'm pretty sure, okay?
Anyway, I ran away and refused to talk to him again.
But what if I was wrong?

I don't trust men.
My ex cheated on me with my cousin. In our bed.
And Kaden, my boyfriend, well…I think he cheated on me, too.
Confidence is a fragile thing, and mine is already shattered. So I flew back to Chicago, putting distance between us before Kaden could hurt me more.
I've sworn off men for good, focusing on my work and waiting for the pain to fade.
I'm over Kaden. Really, I swear. I don't love him anymore.
It's over.
Only a miracle could throw us back together at this point… and who believes in those, right?
2/5
One old farmhouse brought them together. It could also tear them apart.

Gigi has just uprooted her whole world to start a new life. The unexpected gift of a farmhouse in small-town Montana is just what she and her daughter need to escape big-city loneliness. The last thing she needs is attitude from the town's sheriff, the most perfectly attractive and ruggedly handsome man she's ever laid eyes on—and a complete jerk.

Jess knows all about women like Gigi. Beautiful. Sexy. Scheming. She's stolen his sanctuary, the farmhouse that should have been his. But along with a face full of freckles, she's got a sharp wit and a backbone of steel—something he doesn't discover until after making a complete fool of himself. If he can earn back her trust and win her heart, he might just find the home he's always needed.
She took a dare and fell in love. Truth would have been the smarter choice.
After years of living under her father's thumb, Emmeline is ready to break free. She's abandoned her life as a New York socialite to follow her dream of becoming a kindergarten teacher in a small, wholesome town. Seeing the man that nearly broke her was absolutely not what she had hoped to find in Prescott, Montana.
Nick hasn't seen his Emmy in nine years, but that doesn't mean he's forgotten a thing about the woman he loves. After just one blissful night as man and wife, he gave her up, sacrificing his own happiness to keep her safe—far away from him. But the moment she walks back into his lonely life is the moment he decides never to let her go again. He won't waste his second chance. All he has to do is win back Emmeline's heart, keep her safe from the shadows in his past and prove to her that taking a wager on him is a sure bet.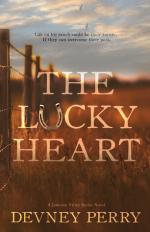 Life on his ranch could be their future. If they can overcome their past.
Felicity's life story reads like the script to a bad soap opera. Girl's high-school boyfriend becomes a drug addict. Girl falls for boyfriend's best friend. Girl leaves them both behind only to return home years later for murdered ex-boyfriend's funeral. Now she's back home in Montana, ready to start fresh. She's got a long list of amends to make and relationships to rebuild, including one with the man who has owned her heart for sixteen years.
Silas doesn't need much. He's got a great horse, close friends and the Lucky Heart ranch, but something has always been missing. He's not an idiot. He knows the missing piece is Felicity. And now that she's returned to Prescott, he's got a second chance to win her heart. This time, the only thing standing in his way is history. Drudging up the past is going to be about as painful as playing tug of war with barbed wire. But if they can heal old wounds, he'll get the girl he should have had all along.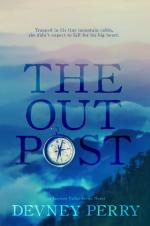 Trapped in his tiny mountain cabin, she didn't expect to fall for his big heart.
Exposing a prominent criminal family with an investigative news report didn't exactly work out the way Sabrina had hoped. Instead of basking in the glory of her article's success, she's on the run from a powerful man who wants her dead. To stay safe, she's forced to trade one bad situation for another. Stuck in the Montana wilderness, she's secluded from anything resembling civilization or the modern-day world. The only good thing about her situation is the gorgeous mountain man assigned to protect her. Too bad he isn't the slightest bit interested in a city girl like her.
Beau likes his life quiet and simple. Give him a peaceful day hiking in the woods with his dog, and he's a happy man. He has no use for large crowds, noisy cities or dramatic women. So when a hotshot reporter rolls into town, dragging her big-time problems with her, he should have run for the hills. Instead, he volunteered to keep her safe. Bringing her into his world won't be easy, but if he can convince her that Montana isn't as terrifying as she believes, they might just be the perfect match.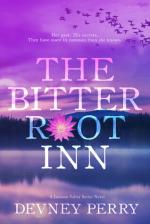 Her past. His secrets. They have more in common than she knows.

Maisy is happily content with the life she's built for herself and her young son in small-town Prescott, Montana. Her child is thriving, her business is growing, and her family is as close as they've ever been. But when a handsome stranger walks into the lobby of her motel, her simple life is swept up in a wave of affection for his gentle heart. None of those feelings can be trusted, though. She made that mistake before with another man. The man she murdered.

Hunter was a different man when he first saw Maisy Holt from afar. He took one look at her and ran in the opposite direction. But years later, he's back in Montana and unable to keep his distance. He shouldn't have tried to find her but he never was good at rejecting temptation. The promise of the good she could bring into his life is too hard to resist. Maybe if he can disguise the lies and hide the deceit, he can keep her from learning the truth. Because his only chance at a future with her is by burying his past.
3/5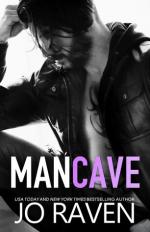 Two years ago, Octavia met her caveman, Matt Hansen, and fell in love. Since then, life has found its rhythm and it's a good one. Matt and his brother Kaden have opened their own car repair shop—Mancave—and Octavia is expecting her first child.
But not everything is perfect in paradise. Mary, Matt's young daughter, has started having nightmares, Octavia's sister Gigi is having boy trouble, and Merc, their brother, trouble with girls.
Then Evan, Matt's best buddy back in Destiny, asks for help after an accident – and the trip turns complicated when Octavia makes it her mission to locate and save her half-brother Ross from himself.
Octavia wants everyone around her to be happy. Matt is determined to safeguard their family's happy ending.
One way or another, love will find a way…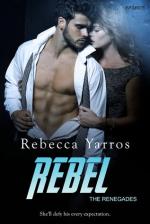 She'll defy his every expectation.

She's Penna Carstairs.
The Renegade they call Rebel.
FMX-treme Magazine's sexiest female athlete of the year.
There's no rule in extreme sports she hasn't broken,
No gender barrier she hasn't demolished.

She's the woman I met in a bar in Vegas.
The woman I illegally BASE jumped for.
The woman I spent one insane, incredible night with.
But now I'm screwed.
Or rather…not screwed.

Because the woman I can't get out of my head is the one woman I can never touch again.
I'm Dr. Cruz Delgado—the youngest professor on this campus,
And Penelope Carstairs just walked into my class.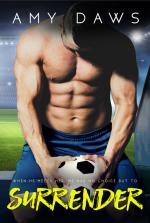 One night of complete surrender is all it takes.

Gareth Harris is Manchester United's reclusive star defender. He has control over all aspects of his life. But a lifetime of supporting his siblings and filling in for an emotionally absent father has taken its toll.

Sloan Montgomery is a clothing stylist whose world was turned upside down when she found herself pregnant and moving to Manchester with a man who was never supposed to be her forever. Now recently divorced and struggling with shared custody of her daughter, control is a fleeting concept for this American living in England.

Both Gareth and Sloan are in need of a release.

A moment in time where they can forget about their pasts and family pressures...and just...

...surrender.

No one could predict what happens when both of their defences are down.
3/5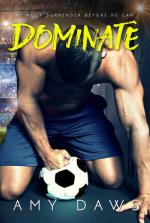 To dominate one's heart is to truly be free.

After the harrowing attack against Gareth and Sloan, there are more than just physical wounds that must be healed.

Recovering and moving on from their dark pasts is the only way they can truly find their bright futures.

Who will surrender? And who will dominate?
4/5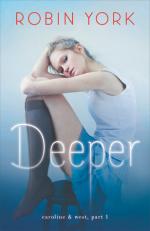 In Robin York's sizzling debut, a college student is attacked online and must restore her name—and stay clear of a guy who's wrong for her, but feels so right.
When Caroline Piasecki's ex-boyfriend posts their sex pictures on the Internet, it destroys her reputation as a nice college girl. Suddenly her once-promising future doesn't look so bright. Caroline tries to make the pictures disappear, hoping time will bury her shame. Then a guy she barely knows rises to her defense and punches her ex to the ground.
West Leavitt is the last person Caroline needs in her life. Everyone knows he's shady. Still, Caroline is drawn to his confidence and swagger—even after promising her dad she'll keep her distance. On late, sleepless nights, Caroline starts wandering into the bakery where West works.
They hang out, they talk, they listen. Though Caroline and West tell each other they're "just friends," their feelings intensify until it becomes impossible to pretend. The more complicated her relationship with West gets, the harder Caroline has to struggle to discover what she wants for herself—and the easier it becomes to find the courage she needs to fight back against the people who would judge her.
When all seems lost, sometimes the only place to go is deeper.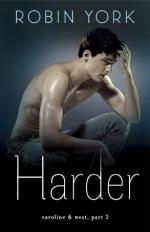 In Robin York's provocative new novel, two young ex-lovers find themselves together again in the shadow of tragedy—and an intense, undeniable attraction.

Caroline still dreams about West. His warm skin, his taut muscles, his hand sliding down her stomach. Then she wakes up and she's back to reality: West is gone. And before he left, he broke her heart.

Then, out of the blue, West calls in crisis. A tragedy has hit his family—a family that's already a fractured mess. Caroline knows what she has to do. Without discussion, without stopping to think, she's on a plane, flying to his side to support him in any way he needs.

They're together again, but things are totally different. West looks edgy, angry at the world. Caroline doesn't fit in. She should be back in Iowa, finalizing her civil suit against the ex-boyfriend who posted their explicit pictures on a revenge porn website. But here she is. Deeply into West, wrapped up in him, in love with him. Still.

They fought the odds once. Losing each other was hard. But finding their way back to each other couldn't be harder.