** To Be Read In August **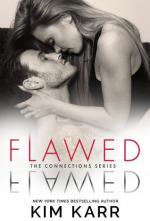 Flawed (Connections #5) by Kim Karr August 15th 2018
We each had a plan.
We knew what we were doing.
Until love got in our way.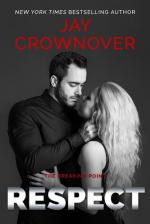 Once upon a time, there was a beautiful princess who called a corrupt kingdom home sweet home.
Protected and sheltered from the worst the world had to offer, she fell in love with the crumbling city that burned and blazed around her. Every dirty corner, every scary shadow, found a place within her heart. So did a man who was violent and dangerous, just like the streets she claimed as her own.
He was all business and brutality, except when it came to her. With her, he was calm, caring, and heartbreakingly patient.
He warned her over and over that he wasn't the man for her, but she refused to listen. She never expected either the streets or their enforcer to hurt her, since she'd given her heart so completely to both.
She should have known the streets in the Point were always going to be savage, and so was the man committed to keeping control of them in the hands of criminals and bloody kingpins.
Blindsided by a betrayal which cut so deeply she was sure the wounds would never heal, the princess fled the home she loved and the man who broke her heart. Throwing away her rusted, twisted crown was supposed to help her forget. All it did was make her long for everything she left behind. She told herself she would never go back, but in this tormented kingdom, family is everything. Eventually, she has no choice but to return.
While she was gone, the people who loved her worked hard to make the city safe, and the man who destroyed her sank deeper into the darkness. Going back shouldn't feel like surrender... but it does. As this pretty princess hovers on the edge of the unknown, the past attacks with a vengeance. It's a good reminder that puppy love eventually grows up and turns into something with sharp teeth and one hell of a bite.
She never asked for the keys to the kingdom. She'd much rather go out and build her own.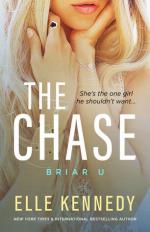 Everyone says opposites attract. And they must be right, because there's no logical reason why I'm so drawn to Colin Fitzgerald. I don't usually go for tattoo-covered, video-gaming, hockey-playing nerd-jocks who think I'm flighty and superficial. His narrow view of me is the first strike against him. It doesn't help that he's buddy-buddy with my brother.

And that his best friend has a crush on me.

And that I just moved in with them.

Oh, did I not mention we're roommates?

I suppose it doesn't matter. Fitzy has made it clear he's not interested in me, even though the sparks between us are liable to burn our house down. I'm not the kind of girl who chases after a man, though, and I'm not about to start. I've got my hands full dealing with a new school, a sleazy professor, and an uncertain future. So if my sexy brooding roomie wises up and realizes what he's missing?

He knows where to find me.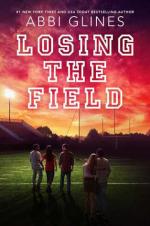 Losing his dream, his ultimate plan, and his future- Nash Lee never expected to be facing a life without football. One wrong move and it had all changed. Going back to school for his senior year no longer appealed to him. He'd rather not leave his house. Walking back into Lawton High School, seeing pity in everyone's eyes was just another reality in his nightmare.
Revenge wasn't a pretty thing. Tallulah Liddell had found it was rather controlling. The way you looked at life changed completely when you clung to the ugly notion. But she'd done it anyway. From the last day of her junior year when Ryker Lee had made a fat joke about her and Nash laughed with him, she'd been driven by pain. It wasn't like no one had made fun of her weight before. She was used to that. What had hurt so deeply was Nash's laughter. He'd always been the one person to notice her, include her, not treat her differently. But that one moment had changed it all. From the time she walked out of the school building to the moment she returned for her senior year Tallulah had been determined to lose weight and finally be the size her peers considered acceptable.
What she wasn't expecting on her return was to find a broken Nash Lee who no longer smiled, rarely spoke, and didn't care about anything or anyone around him. He was just existing. But the pain in his eyes she understood all too well. He was alone. He no longer fit into the perfect package.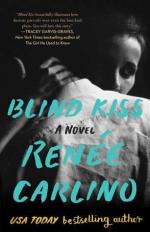 Blind Kiss

by

Renee Carlino

August 14th 2018
"A powerful story of two people who spend years denying their scientifically-proven chemistry.
Penny spends her afternoons sitting outside a sandwich shop, surrounded by ghosts. Fourteen years ago, this shop was her childhood dance studio... Now she's a suburban housewife, dreading the moment her son departs for MIT, leaving her with an impeccably decorated McMansion and a failing marriage. She had her chance at wild, stars-in-her-eyes happiness, but that was a lifetime ago. After The Kiss. Before The Decision.
The Kiss was soulful. Magical. Earth-shattering, And it was all for a free gift card. Asked to participate in a psych study that posed the question, "Can you have sexual chemistry without knowing what the other person looks like?" Penny agreed to be blindfolded, make polite conversation with a total stranger, and kiss him. She never expected The Kiss to change her life forever and introduce her to Gavin: tattooed, gorgeous, and spontaneous enough to ask her out seconds after the blindfolds came off.
For a year, they danced between friendship and romance—until Penny made The Decision that forced them to settle for friendship. Now, fourteen years later, both of their lives are about to radically change—and it's his turn to decide what will become of their once-in-a-lifetime connection."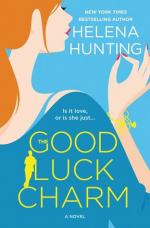 The Good Luck Charm

by

Helena Hunting

August 7th 2018
Is it love, or is she just his good luck charm? New York Times and USA Today bestselling author Helena Hunting absolutely delights with this witty and fun standalone contemporary romance.

Lilah isn't sure what hurt worse: the day Ethan left her to focus on his hockey career, or the day he came back eight years later. He might think they can pick up just where they left off, but she's no longer that same girl and never wants to be again.

Ethan Kane wants his glory days back. And that includes having Lilah by his side. With her, he was magic. They were magic. All he has to do is make her see that.

Just when Lilah might finally be ready to let him in, though, she finds out their reunion has nothing to do with her and everything to do with his game. But Ethan's already lost her once, and even if it costs him his career, he'll do anything to keep from losing her again.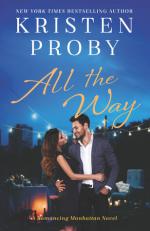 In New York Times and USA Today bestselling author Kristen Proby's brand new Romancing Manhattan series, three brothers get more than they bargain for as they practice law, balance life, and navigate love in and around New York City.
Finn Cavanaugh is known for being a force to be reckoned with in the courtroom. He owns a successful law firm with his brother and brother-in-law in Manhattan. On the rare occasion that he has down time, he spends it at his home in Martha's Vineyard. But when Finn's troubled niece goes to stay with him for the summer in Martha's Vineyard, he's reluctant to take time off from work. That is, until he meets his beautiful new neighbor, London.
London Watson is a Tony Award winning actress on Broadway. When tragedy strikes her family, leaving her alone and injured, she flees Manhattan for Martha's Vineyard. Hoping she can figure out how to pick up the pieces of her life, London is convinced that she'll never be able to return to the stage. But when she meets the charming young girl next door and her sexy uncle, they soon lure London out of her shell as she finally begins to heal from the wounds of her past.
But when London feels confident enough to return to the spotlight, she's dealt another devastating blow. Will the newfound love between London and Finn be enough to conquer all? Or will it be over before it has a chance to grow…?
Dirty, Reckless Love (The Boys of Jackson Harbor #3) by Lexi Ryan August 14th 2018
I'm in love with a man who tried to kill me. At least that's what they tell me . . .
Six weeks ago, paramedics found me unconscious in my apartment. Beaten. Bruised. Hardly breathing. When I woke up, I couldn't remember the last three years or anything about my life in Jackson Harbor. They tell me my fiancé, Colton McKinley, is on the run for what he did to me. They tell me I'm safer if I stay away.
I don't care if my memories ever come back. I want nothing to do with those missing years . . . until a sexy stranger with angry eyes shows up on my doorstep and demands I stop ignoring him.
Levi Jackson is my fiancé's best friend, but seeing him sparks something inside me. As the truth unravels in my mind, I know they're wrong about Colton. My own secrets are far more dangerous than the man I was engaged to.
I return to Jackson Harbor to search for answers and find myself running from a faceless boogeyman and seeking refuge in Levi's arms. And in his bed.
I can't deny my feelings for Levi. But as the pile of lies between us grows, I realize that sometimes the truth can't set us free. Sometimes, it's the very thing that can destroy us.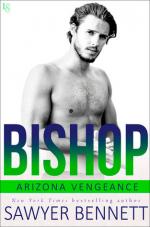 Meet the Arizona Vengeance, hockey's hottest new team. They're burning up the ice—until a one-night-stand with the coach's daughter freezes one player in his skates.
Bishop Scott, co-captain. Not too shabby, huh? It's all part of my fresh start with the NHL's latest expansion team, and that means new teammates, a new coach, a new city, and a big new contract. Basically, I cannot f***ing wait to show my old squad what they're missing.
But first, I decide to check out the town before the grind begins. Turns out Arizona chicks are totally smokin', and I'm fortunate enough to meet one who's looking for the same thing I am: a night of anonymous, unforgettable, no-strings-attached sex.
Fast forward to the Vengeance arena. It's the last place I expect to see her again—let alone in her own office. Then bells go off and I finally realize who this girl is: Brooke Perron. My new coach's daughter. All of a sudden, we're picking up right where we left off, which means our hands are all over each other. That's when her dad—my boss—walks in. And before I can get a word out, Brooke's introducing me as her fiancé.
Sure, she just saved my ass. So why do I get the feeling Brooke's going to turn my world upside down? Maybe it's because this fake relationship feels way too real. . . .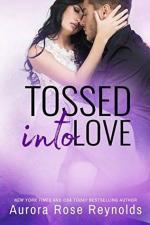 Can the best of enemies become the hottest of lovers? New York Times bestselling author Aurora Rose Reynolds proves that opposites can be compatible—and twice as combustible…
Libby Reed is over it. Or that's what she tells herself. She's lusted after one of New York's bravest for years, but firefighter Antonio Moretti has doused her interest for the last time. As much as she wants the arrogant jerk (in a bad, bad way), they can't even be in the same room without setting each other off…which might be a problem now that she's volunteered to help out in his family's restaurant.
Antonio's been burned before. Now he knows better than to trust a pretty face and follow another pair of long, beautiful legs into heartbreak. But while Libby might rub him the wrong way, he can't deny the heat between them. And it only burns hotter when she steps up in his time of need. The closer they get, the more he realizes he may have misjudged her. Then again, he doesn't know the secret Libby's keeping that could send their relationship up in flames before it's even begun.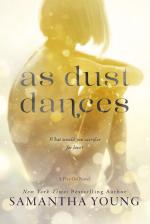 Once upon a time Skylar Finch was the lead singer of a hugely successful American pop-rock band. But fame made her miserable. When years of living a lie suddenly ended in tragedy, Skylar fell off the map.

Eighteen months later she's sleeping in a tent in a cemetery in Glasgow, making just enough money to eat by busking on the streets. She manages to avoid recognition, but not the attention of one of Glasgow's ambitious A&R executives.

Killian O'Dea works at Skyscraper Records, Scotland's most successful record label. Raised by his uncle and owner of the label, Killian's upbringing would have been devoid of affection entirely if it wasn't for his loving sister. Killian is unflinchingly determined to bring the label more success than ever, and the young homeless woman who busks on Buchanan Street is going to help him do that. Her music speaks to him in a way he refuses to over-analyze. All he knows is that if it can touch his dark soul, it'll set everyone else's alight.

Skylar makes it clear that she doesn't want to sign with him. But when she experiences the dangerous reality of a woman sleeping rough, Skylar has no one else but Killian to turn to. An undeniable connection forms between them. But Skylar doesn't want the career Killian is trying to forge for her, and when her past comes back to haunt her Killian will be faced with a decision that could ruin him. He must either free Skylar from his selfish machinations and destroy everything he's ever worked for, or lose a woman who has come to mean more to him than he ever thought possible…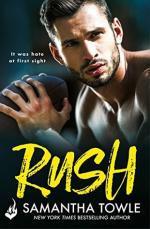 "With the first pick in the 2015 NFL Draft, the New York Giants select…"
It's been three years since quarterback Ares Kincaid's NFL dream came true, and he's living the high life. The days of cleaning up after his drunk of a father are long gone, and he has no intention of going back.
A car crash and DUI charge meant a lengthy stint in rehab for Arianna Petrelli, and her dream of being a professional artist slips further away when she's sacked from her position at a gallery. Her need for a job stronger even than her dislike of football, Ari goes to work for her father, the head coach of the New York Giants.
Ares hates alcoholics, which is fine with Ari because she thinks he's a brainless jock. Yet when Ares rescues Ari from a situation with her ex-boyfriend, an unlikely friendship begins – one that quickly becomes more.
But messing around with the coach's daughter can only lead to one thing…trouble.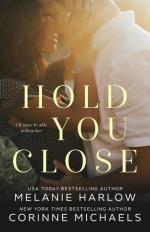 Ian Chase broke my heart at seventeen, and I've spent the last eighteen years hating him for it.

He makes it easy, with his smart mouth and playboy lifestyle—which I unfortunately have to observe since he lives behind me. Every time I see him climbing out of his pool, practically naked and unreasonably sexy, my blood boils.

I've always loved to loathe him.

I never planned to need him.

***

London Parish is my little sister's best friend, not that it stopped me from falling for her.

Our history is complicated. The only thing we have in common is being godparents to my sister's three adorable kids—until our lives are changed in one tragic moment.

Now we're trying to raise the children we love, mourn an unthinkable loss, and fight an undeniable attraction.

My life is already upside-down, and the last thing I need is for old feelings to resurface.

Because I'll never be able to keep her, no matter how hard I try to hold her close.
The Doctor

by

Nikki Sloane

August 29th 2018
For years, he was a part of my life. I watched him rush to the hospital countless times, his beautiful surgeon hands racing to save lives.
After all this time, I can't escape the truth.
I want Dr. Lowe.
Lust chokes each moment we're together. He promises to fulfill my fantasies—every dirty, naughty desire we can dream up.
Only, I can't have him.
He's confident. Experienced. Seductive.
And he's my ex-boyfriend's father.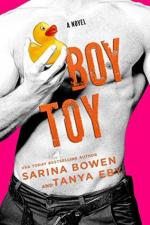 A brand new romantic comedy from your favorite snort-laughing duo!
Liam
The moment Sadie Matthews walks through the daycare center door, I feel my world tilt in her direction. Again. I fell for her when I was fourteen, and I'm still not over her. Problem: she still thinks of me as a teen she used to babysit. But I've learned a few things about pleasing a woman in the last fifteen years. I can't wait to show her how good it could be. I need to move quickly before I lose her again. This is more than a game to me, but I still plan to win.
Sadie
I've just survived the worst year of my life. As a single mom of twin toddlers, I don't have time for a man. I barely have time to finish a thought. Who knew that Liam McAllister would grow up to be so devastating? He's everything my husband was not: tall, built, and willing to have a tea party with my girls.
I can't possibly get involved with him. He's too young for me. Too handsome. But he's so persuasive...
It Seemed Like a Good Idea at the Time

by

Kylie Scott

August 7th 2018
Returning home for her father's wedding was never going to be easy for Adele. If being sent away at eighteen hadn't been bad enough, the mess she left behind when she made a pass at her dad's business partner sure was.
Fifteen years older than her, Pete had been her crush for as long as she could remember. But she'd misread the situation—confusing friendliness for undying love. Awkward. Add her father to the misunderstanding, and Pete had been left with a broken nose and a business on the edge of ruin. The man had to be just as glad as everyone else when she left town.
Seven years on, things are different. Adele is no longer a kid, but a fully grown adult more than capable of getting through the wedding and being polite. But all it takes is seeing him again to bring back all those old feelings.
Sometimes first loves are the truest.
Love Online

by

Penelope Ward

August 27th 2018
We met in the least likely of places. It started out innocently enough. I was "ScreenGod" and she was "Montana," but of course, those weren't our actual names, just the virtual cloaks we hid behind.
Logging in at night and talking to her was my escape—my sanctuary.
Her real name was Eden, I'd soon come to find out.
From the first time we connected online, I found myself transfixed.
She was an addiction.
At first, we knew nothing about each other's real identities…and she was adamant that we keep things that way. Anonymity had no effect on our unstoppable chemistry, though. If anything, it allowed us to open up even more in ways we may not have otherwise.
Eden was funny, intelligent, gorgeous—everything I'd ever wanted in a woman.
But I couldn't really have her.
I had accepted things would have to stay the way they were—until the day I found a clue that led me straight to her.
So I took a chance.
And that was when our love story really began.
An all-new friends to lovers romance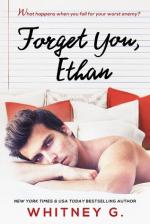 Keep your friends close and your enemies closer...

I've hated Rachel Dawson since I was seven years old. My next door neighbor and number one sworn enemy, she's the reason why almost all of our childhood fights ended with me setting something of hers on fire. (Or, vice versa.)

She snitched on me when I broke curfew.

I snitched on her when she lied about having a boyfriend.

We went back and forth like this throughout high school, both vowing to never talk to each other again when we went off to college.


But that was until she showed up at my apartment during my senior year and asked me for a temporary place to stay. Until I realized just how much between us had changed, and the line I thought we'd never cross became harder and harder to ignore...
I am complex.

My love is all-encompassing.

And when it comes to my heart, there is only one rule:

Don't mess with what's mine.


Until the age of seven, I was Joel Alexander Donovan, son of Jimmy.

The man who terrorized a town and made its citizens fear

the very ground he walked on. Including me,

the day I realized that ground ran red with blood.


At age eighteen, I became Priest.

A man without a past.

A man determined to right the wrongs of my father.

A man who never believed anyone could love the son of such a monster.


But then a thief stole my heart.

A sweetheart lit up my world.

And I forgot for a moment you should never turn your back on your enemy.


And thus begins a lesson to those who would seek to harm: Never underestimate what the Priest will do to protect the Princess and the Prick.