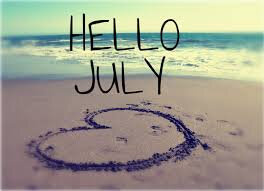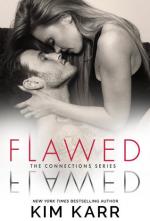 We each had a plan.
We knew what we were doing.
Until love got in our way.
Everyone in Green Valley, Tennessee knows that the six bearded Winston brothers have been imbued with an unfair share of charm and charisma… and are prone to mischief.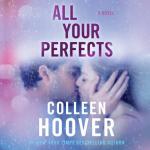 All Your Perfects

by

Colleen Hoover

July 17th 2018
Quinn and Graham's perfect love is threatened by their imperfect marriage. The memories, mistakes, and secrets that they have built up over the years are now tearing them apart. The one thing that could save them might also be the very thing that pushes their marriage beyond the point of repair.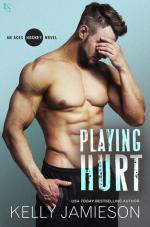 He's playing hurt. She's laying low. And they're both flirting with disaster.

"Kelly Jamieson is my go-to author for hockey romance."—Jami Davenport

Chase: The last thing I'd ever want to do is let my team down. After overcoming my bad-boy reputation, I was dominating on the ice. But things aren't going so well this season, and even my parents think I'm partying again. Now I'm really worried about my career. The only bright spot in my life is the Twitter flirtation I've struck up with pop princess Jordyn Banks. Turns out she's a huge hockey fan—and she's willing to wager a date on her favorite team. . . .

Jordyn: Even though I'm an L.A. fan now, I've always had a soft spot for the Aces, since I grew up in Chicago. Then I lose a bet to Chase Hartman, and suddenly I'm up close and personal with a pro athlete who's anything but soft. Not only is Chase the hottest guy I've ever met, he's secretly super sweet. As if I had time for a relationship . . . yeah, right. But when I suddenly have nothing but time on my hands, he's the only one who understands. Now, with both of our careers at stake, Chase is tempting me to put my heart on the line too.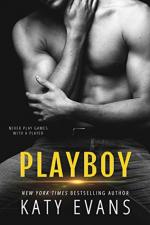 t started as a game.
We flirted. We played. Most importantly—we won.
Then I discovered who he was: Gambler. Famous playboy. Silver-eyed player who never plays to lose.
…And my best friend's soon-to-be brother in law, Cullen Carmichael.
He needed a good luck charm, I needed a distraction.
So we made a gamble and set off for Vegas—but pretty soon—I was in too deep.
My heart, soul, and body weren't supposed to be part of the deal.
But somewhere between big wins and long nights, my house of cards started to tumble.
What was this devil with those piercing eyes doing to me?
I'd given up on love, but the wicked, all-in Cullen Carmichael was upping the ante and wouldn't stop until he'd won it all.

*This book contains characters from the Manwhore series but can be read as a complete standalone.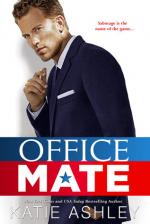 Office Mate

by

Katie Ashley

July 8th 2018
Thorn

From the first time I played army as a kid, the military has been my life. As an Airborne Major, I'd led my men through two tours in Afghanistan. But when my father was elected president, I became an even greater target for the enemy—a prize for someone to take out. To ensure not only the safety of myself, but of my men, I got stripped of my cammies, shoved into an Armani suit, and placed into a management position at my father's company. After years of trekking through the desert with an assault rifle, I was way out of my area of expertise, which my transition coordinator was more than happy to let me know on a daily, if not hourly basis. The brunette bombshell would be the death of me in more ways than one, especially since I hadn't been with a woman since my last deployment. She's turning out to be one of the greatest foes I've ever done battle with.

Isabel

In the backwoods Georgia town I was born in, you either married right out of high school or got the hell out of town. I chose the second and never looked back. After graduating top in my class, I started working for The Callahan Corporation. Fast forward five years and I was about to become the youngest female manager in the history of my department. And then all the blood, sweat, and tears I'd put into my career were for nothing when the boss's billionaire son was handed my position on a silver platter. Not only that, I was expected to help transition him into the job that was supposed to be mine. Sure, he's easy on the eyes with his chiseled good-looks and impossibly built physique, but I'm not going to let that distract me. I hope soldier boy is good at military strategy because sabotage is the name of the game I'll be playing.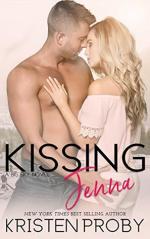 Jenna Hull owns and manages vacation rentals in her hometown of Cunningham Falls, Montana. She's just completed the construction of her most exhausting project, the one she's put her heart and soul into. The inviting, opulent Snow Wolf Cottages are the first ski in/ski out tree houses in the world.
Her biggest dream is about to come true, and she can't let anything distract her.

Christian Wolfe is Hollywood's it actor. If the magazines are to be believed, he's the sexiest man on earth. He's preparing for the biggest movie role of his life, and his agent has booked him in a hot new ski lodge in Montana, tucked away from crazy fans. He can't wait for the break.

But what Christian isn't prepared for is Jenna. With a face that could easily co-star with him in a movie and her ambition to put her stamp on Cunningham Falls, he can't stay away. But even more intriguing than her beauty is the fact that she's not at all impressed with his celebrity status, only turned on by the man behind the fame.

The love they've found is perfect—but time is running out before real life intrudes. Can they survive with both their dreams—and hearts—intact?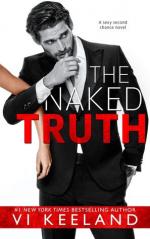 The Naked Truth

by

Vi Keeland

July 23rd 2018
It was just a typical Monday.

Until the big boss asked me to make the pitch for a prospective new client.

After two years on shaky ground at work because of my screw up, an opportunity to impress the senior partners was just what I needed.

Or so I thought…

Until I walked into the conference room and collided with the man I was supposed to pitch.

My coffee spilled, my files tumbled to the ground, and I almost lost my balance.

And that was the good part of my day.

Because the gorgeous man crouched down and looking at me like he wanted to eat me alive, was none other than my ex, Gray Westbrook.

A man who I'd only just begun to move on from.

A man who my heart despised—yet my body obviously still had other ideas about.

A man who was as charismatic and confident as he was sexy.

Somehow, I managed to make it through my presentation ignoring his intense stare.

Although it was impossible to ignore all the dirty things he whispered into my ear right after I was done.

But there was no way I was giving him another chance, especially now that he was a client
…was there?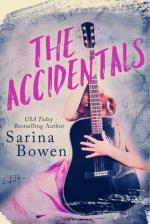 The Accidentals

by

Sarina Bowen

July 10th 2018
Never ask a question unless you're sure you want the truth.

I've been listening to my father sing for my whole life. I carry him in my pocket on my mp3 player. It's just that we've never met face to face.

My mother would never tell me how I came to be, or why my rock star father and I have never met. I thought it was her only secret. I was wrong.

When she dies, he finally appears. Suddenly I have a first class ticket into my father's exclusive world. A world I don't want any part of – not at this cost.
Only three things keep me going: my a cappella singing group, a swoony blue-eyed boy named Jake, and the burning questions in my soul. There's a secret shame that comes from being an unwanted child. It drags me down, and puts distance between me and the boy I love.

My father is the only one alive who knows my history. I need the truth, even if it scares me.