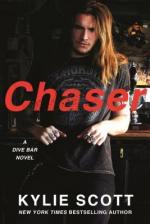 Given his well-earned bad boy reputation, Eric is having a tough time scoring.. When single Jean moves to town, she seems heaven sent by the sex gods. Only problem is, she not only wants nothing to do with him, but it turns out that she's pregnant.

Starting over in a small town, Jean is determined to turn her wild lifestyle around and be the kind of mother she always wished she'd had. Since local bar owner and all round hottie, Eric Collins, is now determined to steer clear of her pregnant self, it should be easy. When she goes into labour during a snow storm and her car slides on some ice, it's Eric who comes to the rescue.

There seems to be a bond between them now, but is it enough? And can Eric give up his manwhore ways to be the man Jean needs?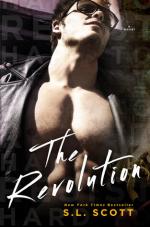 My world was rock solid.

Until I saw her.

Lara Kessler showed up as if heaven sent her to me, and suddenly my priorities changed. Love is funny like that. One minute you're living the dream, then BAM! Half my soul shows up backstage wearing a purple shirt and sexy skin-tight jeans, making me realize what I've been missing all along. Loving her means exposing a life I've tried to bury.

My heart had lost its beat.

Until I saw him.

Kaz Fabian caught my attention the moment I laid eyes on him. Love is funny like that. The famous guitarist was every woman's fantasy—great face, chiseled jaw, cut biceps. The rock star was pure sex on and off stage, but his charm and charisma won me over. Loving him means burdening him with a life I've tried to leave behind.

With her future dim and his past in the spotlight, can they overcome their fate or will they just be another tragic love story?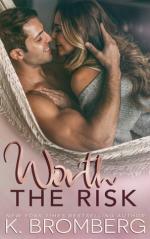 This whole contest was supposed to be easy. I know, I know. Famous last words.

It's a long story, but I messed up at work. Big time. To earn back the trust of my boss, I promised to save one of our magazines. Yep. That Hot Dad contest you've seen advertised all over the place was my idea. And if I'm successful, if I'm able to increase our online readership, then I get a shot at my dream job.

But the one thing I never expected to happen, happened: Contestant number ten, Grayson Malone. Hello, Mr. Difficult. And did I mention sexy as hell?

Unfortunately he knows me. The old me, anyway. And while we might be older now, I remind him of before. Of the woman who broke his heart, who hardened him, and who left him alone to raise the cutest little boy I've ever seen.

But I don't want a relationship. And I definitely don't fall for single dads with baggage. Even ones with chiseled abs and killer smiles.

But he got to me. They got to me. Him and his son and their messy, crazy life. But I got to him too. I see the stolen glances. I feel the walls he built start to crumble. I recognize that there's an unexpected beauty to the chaos in his life.

And now that the contest is about to end, we're left to decide whether the last six months were just fun or if what we have is worth risking it all?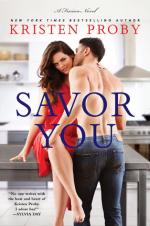 In the next sizzling romance in Kristen Proby's New York Timesbestselling Fusion series, two celebrity chefs compete in a culinary competition, but resisting each other will prove to be the greater challenge.

Cooking isn't what Mia Palazzo does, it's who she is. Food is her passion . . . her pride . . . her true love. She's built a stellar menu full of delicious and sexy meals for her restaurant, Seduction. Now, after being open for only a few short years, Mia's restaurant is being featured on Best Bites TV. To say Seduction is a wild success is an understatement. All the blood, sweat, tears, and endless hours of work Mia has put into the restaurant has finally paid off.

Then Camden Sawyer, the biggest mistake of her life, walks into her kitchen . . .

Camden's celebrity chef status is world-renowned. He's the best there is, and the kitchen is where he's most at home. He can't resist the invitation to Portland for a showdown against Mia for a new television show. Mia was in his life years ago, and just like before, he's met his match in the beautiful Italian spitfire. The way she commands the kitchen is mesmerizing, and her recipes are clever and delicious. He's never had qualms about competition, and this is no different. He can't wait to go head to head with Mia. But can he convince her the chemistry they share in the kitchen would be just as great in the bedroom as well?

As Mia and Camden face off, neither realizes how high the stakes are as their reputations are put on the line and their hearts are put to the ultimate test.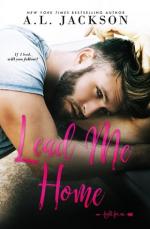 Fourteen years ago, my life changed forever.

My sister disappeared. That day I was selfish. That day I chose myself over her. And that day, I lost everything.

Including Nikki Walters.

She's the girl I've loved my whole life. She's gorgeous. Caring. Every single thing I've ever wanted but denied myself. She was my sister's best friend, and I destroyed any chance of keeping her.

When her safety is threatened, I have a second chance to do the right thing. But as soon as she moves in, I want her in all the wrong ways.

All it takes is a brush of her hand, and I'm losing all control.

The fire between us is only burning hotter.

But neither of us saw what was coming.

And it just might be Nikki Walters who destroys me in the end.
Ambitious Paige Walters is ecstatic when she's hired to recruit musicians for a literacy campaign—it's her chance to prove she's got the chops to make it in the family business. She certainly isn't going to let some fallen idol screw it up. But as the work brings Paige and Dylan closer together, their attraction grows...and so do their challenges...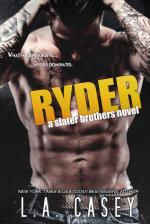 Branna Murphy is broken. For months now she has been a part of a one-sided relationship to a man she loves more than life itself. She prayed for a miracle, and hoped something would change, but found that was wishful thinking.

Talking didn't work. Shouting didn't work. Crying didn't work. Nothing bloody worked.

Ryder Slater is furious. For months now he has been lying to a woman he would take a bullet for in order to protect her. He is involved in something that goes deeper than his old past, and if he strays off target, people will start to die. People he loves.

He couldn't talk. He couldn't slip up. He couldn't lose focus. He couldn't do a damn thing.

Things between Ryder and Branna are at rock bottom, and Ryder knows it. Not only will he be taking on a force that could destroy his whole family, but he will be battling tooth and nail to save his relationship and keep the love of his life by his side.

Ryder targeted Branna from the first moment he saw her, and what Ryder targets, Ryder dominates.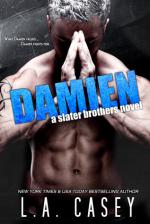 Alannah Ryan had always suffered in silence, until that silence became so deafening she spilled secrets that she never intended to. At one point in her life, she yearned for adventure, a nail biting journey … something other than the mundane life she led. Her pleas were answered in the form of a tall, handsome heart breaker with a mop of white hair.

Alannah's dreams for an exciting twist in her life were shattered because of a teenage mistake. One that has haunted her for over five years, and left her in pieces.

Damien Slater was the reason for every bad thing in the lives of those he loved most. A decision he made when he was just fifteen destroyed his brothers' lives, and there was nothing he could do to change the things they had endured. Ruining them hurt, but ruining the only woman who wanted him for more than one night hurt a hell of a lot more.

Running away helped Damien heal, and returning to Ireland only caused Alannah more pain. Pain he intended to eradicate and replace with the passion he knew they both shared. Breaking down her walls was not the only challenge Damien faced. Another had plans of his own, and his intentions weren't for physical vengeance, but something far worse.

Damien values Alannah above all else, and what Damien values, Damien fights for.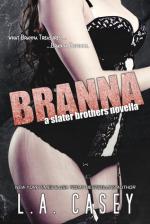 Branna Murphy is a survivor, a wife, a friend, a sister, and a soon-to-be-mother. She doesn't have time to linger on anything, especially on a silly argument about how many children she will bear.

Ryder Slater is a hardass, a husband, a friend, a brother, and a soon-to-be-father. Unlike his wife, he has nothing but time to argue his case about how many children they will have… until that time is threatened to be taken away from him.

A surprise honeymoon deep in a beautiful forest for a secluded getaway was supposed to be fun, romantic and peaceful – until the storm of the century hits and both Branna and Ryder face a new enemy that has means to harm their family.

Mother nature.

Branna is consumed by her love for Ryder, and will fight to the end to keep her family safe. Branna treasures Ryder, and what Branna treasures, Branna defends.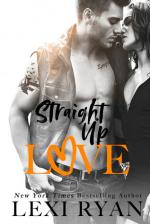 From New York Times bestselling author Lexi Ryan comes a sexy new standalone romance about a woman who'd do anything to have a baby and the man who'd do anything to have her…

For my 30th birthday, I'm giving myself the one thing I want most: a baby. Sure, this would be easier if I had a husband—or even a boyfriend—but I refuse to be thwarted by minor details.

When I drunkenly confess my plans to my friends, they convince me to ask Jake Jackson for help. Jake, the best friend who's been there for me through thick and thin. Jake, who also happens to be smart, funny, ridiculously good looking, and the winner of all the genetic lotteries.

So when Jake takes me up on my request—with the stipulation that we get the job done the old-fashioned way—I'd be a fool to decline.

The only problem? I don't know if I can separate sex from all the things I feel for this amazing man. If I can't keep my heart under lock and key, I risk losing the relationship I need the most.

Jake has his own reasons for granting my baby wish. But when I discover his secrets, it could mean the end of us. I have to choose—run or stay and fight for love.

Fall for the boys of Jackson Harbor in Lexi Ryan's sexy new contemporary romance series. These books can all be read as standalones, but you'll enjoy reading them as a series!
Lexi Pendergraft has given up on finding love after a disastrous encounter with her last boyfriend. Instead, she's determined to help her brother Reed—who gave up everything to give her a chance at a semi-normal college experience after her rape a year ago. Reed has a secret he's keeping from Lexi and his fiancee Caroline, and he refuses to tell them what it's about, even when it's destroying his relationship with Caroline.

Ben Masterson is determined to make it through his final semester of his senior year at Southern University, suffering from sleep deprivation and exhaustion while trying to keep up with his courses and working three part time jobs after losing his full ride scholarship last fall. The last thing he needs is Reed Pendergrafts's little sister complicating things. Yet Ben can't get her off his mind, especially when he realizes that she keeps turning up in a black wig where he bar tends. Lexi's determined to keep her real identity from him, the question is why?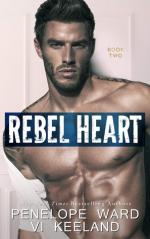 From New York Times Bestselling authors Penelope Ward and Vi Keeland, comes the second book in a new, sexy duet. A full summer in a beach house became a lot more interesting when I met my new boss. More interesting…and complicated.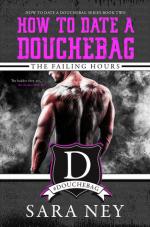 Zeke Daniels isn't just a douchebag; he's an a**hole.

A total and complete jerk, Zeke keeps people at a distance. He has no interest in relationships—most a**holes don't.

Dating?
Being part of a couple? Nope. Not for him.

He's never given any thought to what he wants in a girlfriend, because he's never had any intention of having one. Shit, he barely has a relationship with his family, and they're related; his own friends don't even like him.

So why does he keep thinking about Violet DeLuca?
Sweet, quiet Violet—his opposite in every sense of the word.
The light to his dark, even her damn name sounds like rays of sunshine and happiness and shit.

And that pisses him off, too.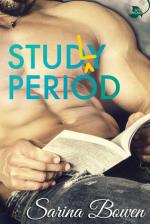 There are 1016 people in the freshman class at Harkness College. I can't be the only socially awkward nerd girl virgin among them. Right?
It's time I learn to talk to guys without blushing and stammering. So I take a confidence-building job at the student tutoring center. Twelve bucks an hour, plus human interaction. What could go wrong?
A fun-loving French Canadian hockey hunk, that's what.
When Pepe Gerault sits down at my tutoring table, my brain shuts off and my mouth goes right into hyperdrive. Even the sound of my name on his lips—Josephine—gives me a mini orgasm.
I want to hand him my V-card. But all I manage to hand him is…my thesaurus. And my dignity. All seems lost, until I hatch a plan to get him alone…
Get it:

Only in Sarina's newsletter

!
NOTE: If you sign up after the serialization has already begun, your first email will contain links to all the existing chapters. You won't miss a thing!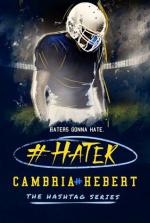 It started with unspoken animosity. The bitter bite of jealousy. And now its full blown hate.

It was during my first football game that I first felt the first chill of hate. I looked it right in the eyes and felt its sticky tentacles reach out for me. I'd never experienced something so cold and empty before.

The effect of that look lingered, like an unspoken promise, long after it was gone.

Becoming a couple – becoming the other half of a campus celebrity wasn't easy. I let down walls guarding my heart and he looked past my glasses and accident prone tendencies. Romeo and I are an unlikely match, a #nerd and a jock. But we made it.

And we're happy.

Zach doesn't want us to be happy. He wants Romeo to pay for getting him kicked out of Omega and for the night he spent in jail. He's going to use anything and everything he can to get his revenge. Including me.

As the weather on campus grows cold and the days become dark, revenge becomes the center of someone's life and the happiness Romeo and I worked so hard for is threatened.

I can't help but worry that our love is going to be overshadowed by hate.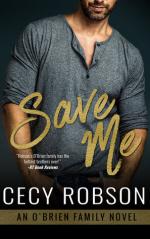 Three weddings. No date. What's a hot stud to do when all the women on his speed dial are either serving dinner to their families or serving time?

Out of all the O'Briens, Seamus is the best-looking, most creative, and, did I mention, best-looking? Single at almost forty wasn't a big deal until every sibling in his large and loud Irish family found "the one." Now, he's desperate for a wedding date, one he doesn't have to worry will make out with the limo driver or rob the bride and groom blind.

Allie Mendes is the good daughter, who's spent her life living in her perfect sister's shadow. But when her sister steals the man Allie was supposed to marry, that shadow she's lived in threatens to swallow her whole. Allie wants to believe a bright future awaits. But when she begs God to save her from this disastrous twist of fate, the last person she expects Him to send her is Seamus O'Brien.

Allie needs a stand-in boyfriend to avoid appearing as lonely as she feels. Seamus needs a decent woman without an ankle bracelet or a rap sheet as long as his muscular arms. The two make a deal to pose as each other's perfect date. But weddings mean romance and a chance at forever neither had planned.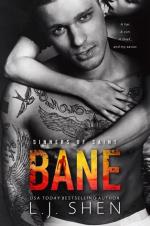 Bane
Naked surfer. Habitual pothead. A con, a liar, a thief and a fraud.
Last I heard, he was extorting the rich and screwing their wives for a living.
Which is why I'm more than a little surprised to find him at my threshold, looking for my friendship, my services, and most puzzling of all—looking humbled.
Thing is, I'm on a boycott. Literally—I cut boys from my life. Permanently.
Problem is, Bane is not a boy, he is all man, and I'm falling, crashing, drowning in his sweet, perfect lies.
Jesse Carter
Hot as hell, cold as ice.
I wasn't aware of her existence until a fat, juicy deal landed in my lap.
She's a part of it, a little plaything to kill some time.
She is collateral, a means to an end, and a side-bonus for striking a deal with her oil tycoon stepdad.
More than anything, Jesse Carter is a tough nut to crack.
Little does she know, I have the teeth for it.
*This book contains material that might be offensive for some or elicit a strong emotional response.
I love it as much as I hate it...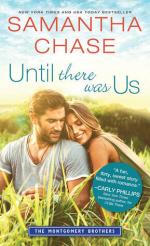 Megan Montgomery has always been the careful type. Except...one time at her cousin's wedding when she threw caution to the wind and had the steamiest hook-up of her life. But that was two years ago— why can't she stop thinking about it? So when Megan accepts a job at her cousin's company, she does everything she can to avoid Alex—knowing he'll shake up her carefully crafted world.
Alex Rebat's been living a good life. He loves his career and friends, but like Megan, hasn't been able to stop thinking about their passionate encounter. And once Megan moves to town, Alex makes it his personal goal to show her that maybe it's time to start taking a few more risks...
3/5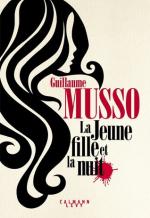 Côte d'Azur – Hiver 1992 Une nuit glaciale, alors que le campus de son lycée est paralysé par une tempête de beige, Vinca Rockwell, 19 ans, l'une des plus brillantes élèves de classes prépas, s'enfuit avec son professeur de philo avec qui elle entretenait une relation secrète. Pour la jeune fille, " l'amour est tout ou il n'est rien ". Personne ne la reverra jamais. Côte d'Azur – Printemps 2017 Autrefois inséparables, Fanny, Thomas et Maxime – les meilleurs amis de V inca – ne se sont plus parlé depuis la fin de leurs études. Ils se retrouvent lors d'une réunion d'anciens élèves. Vingt - cinq ans plus tôt, dans des circonstances terribles, ils ont tous les trois commis un meurtre et emmuré le cadavre dans le gymnase du lycée. Celui que l'on doit entièrement détruire aujourd'hui pour construire un autre bâtiment. Dès lors, plus rien ne s'oppose à ce qu'éclate la vérité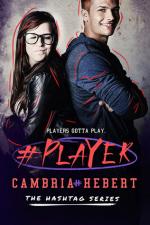 Players gotta play.
Hate is like a poison. It contaminates everything.
So does doubt.
Even though I deny what I overheard, even though I insist it isn't true, the seed of doubt has been planted. I can't help but be tormented with the endless what-if's that have taken over our lives.
Romeo and I were happy in love. The future stretched before us brighter than any star in the darkest sky. Now everything is broken. Literally broken. Romeo's entire career is at stake, my entire future is threatened… and my past?
It's coming back to haunt me.
To haunt us.
Romeo says we're in this together and right now the only sure thing is us. But how far can a love so new be pushed? The lengths we will have to go to save each other puts everything at risk.
Romeo is a #player but how much of the game can one person play?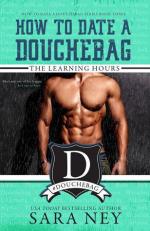 He's not a douchebag; but that doesn't stop his friends from turning him into one.

MY FRIENDS WANT ME TO GET LAID.

So much so that they plastered my ugly mug all over campus, in bold printed letters:

Are you the lucky lady who's going to break our roommate's cherry?
Him: socially awkward man with average-sized penis looking for willing sexual partner. You: must have a pulse. He will reciprakate with oral. Text him at: 555-254-5551

The morons can't even spell. And the texts I've been receiving are what wet dreams are made of. But I'm not like these douchebags, no matter how hard they try to turn me into one.

THIS ISN'T THE KIND OF ATTENTION I WANT.

One text stands out from hundreds. One number I can't bring myself to block. She seems different. Hotter, even in black and white.

However, after seeing her in person, I know she's not the girl for me. But my friends won't let up--they just don't get it. Douchebags or not, there's one thing they'll never understand: GIRLS DON'T WANT ME.

Especially her.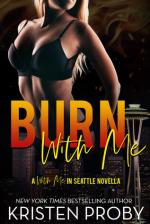 Bailey Whitworth is a charity event organizer and a woman exploring her sexuality. Kevin Welling and Gray McDermitt are firefighters and best friends who share everything. Bailey always knew her sexual appetites were "different", but she had no idea that she could fall in love with two men at once. What will she do when she has to choose between them? Or will she have to choose at all?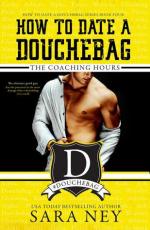 THERE ARE NO DOUCHEBAGS IN THIS STORY.

Well, there are, but they're not who this story is about.
This story is about me—the coach's daughter.
When I moved to Iowa to live with my dad, the university's take-no-prisoners wrestling coach, I thought transferring would be easy as pie—living with my father would be temporary, and he'd make sure his douchebag wrestlers left me alone.
Wrong on both counts.

ASSHOLES ALWAYS COME OUT OF THE WOODWORK WHEN THE STAKES ARE HIGH.

A bet is placed, and I'm on the table. After one humiliating night and too much alcohol, I find the last nice guy on campus. And when he offers to rent me his spare bedroom, I go all in. It's time for the nice guy to finish first.
Midnight chats and spilling my problems turn to lingering touches. Lingering touches turn to more.
And the ultimate good guy has the potential do more damage than any douchebags ever could.