To Be Read In May
Worth the Risk

by

K. Bromberg

May 15th 2018
This whole contest was supposed to be easy. I know, I know. Famous last words.

It's a long story, but I messed up at work. Big time. To earn back the trust of my boss, I promised to save one of our magazines. Yep. That Hot Dad contest you've seen advertised all over the place was my idea. And if I'm successful, if I'm able to increase our online readership, then I get a shot at my dream job.

But the one thing I never expected to happen, happened: Contestant number ten, Grayson Malone. Hello, Mr. Difficult. And did I mention sexy as hell?

Unfortunately he knows me. The old me, anyway. And while we might be older now, I remind him of before. Of the woman who broke his heart, who hardened him, and who left him alone to raise the cutest little boy I've ever seen.

But I don't want a relationship. And I definitely don't fall for single dads with baggage. Even ones with chiseled abs and killer smiles.

But he got to me. They got to me. Him and his son and their messy, crazy life. But I got to him too. I see the stolen glances. I feel the walls he built start to crumble. I recognize that there's an unexpected beauty to the chaos in his life.

And now that the contest is about to end, we're left to decide whether the last six months were just fun or if what we have is worth risking it all?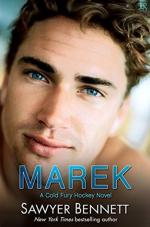 Marek Fabritis is used to delivering blows, not receiving them. But when he gets tipped off by an anonymous email about his ex-girlfriend, the news leaves him ice cold—and it's not because Gracen Moore is getting married to a total jerk. It's the fact that Marek has a three-year-old daughter he never knew about. Now he's going back home, not to play knight in shining armor but to make damn sure that no man takes what's his. For the first time, there might be something more important than hockey.

Gracen Moore has always loved Marek. That's why she let him go, so he could pursue a career in the NHL. And that's why she never told him about Lilly. Only now does Gracen realize that she made an unforgivable mistake. But is that any reason for Marek to crash her wedding and make an epic scene? If the spark that still smolders between them is to be trusted, maybe. Still, Gracen's not getting her hopes up. Because she knows better than anyone that appearances aren't always what they seem. . . .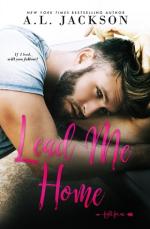 Fourteen years ago, my life changed forever.
My sister disappeared. That day I was selfish. That day I chose myself over her. And that day, I lost everything.
Including Nikki Walters.
She's the girl I've loved my whole life. She's gorgeous. Caring. Every single thing I've ever wanted but denied myself. She was my sister's best friend, and I destroyed any chance of keeping her.
When her safety is threatened, I have a second chance to do the right thing. But as soon as she moves in, I want her in all the wrong ways.
All it takes is a brush of her hand, and I'm losing all control.
The fire between us is only burning hotter.
But neither of us saw what was coming.
And it just might be Nikki Walters who destroys me in the end.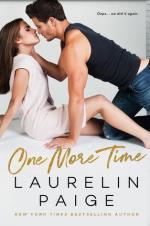 One More Time

by

Laurelin Paige

May 2nd 2018
Ten years ago, we were the toast of the town.
Tanner's acting career had just begun. He was hotter than the stage lights, and twice as captivating. The gorgeous Australian A-lister was everyone's teenage dream. And he'd picked me. Or so I thought, until he proved to be as false as everything else about Hollywood. Now I've finally scored the perfect opportunity to star in a major film. The kicker? Tanner will be my co- star. I don't know if I can do this one more time….

Right now, we're the talk of the town.
Jenna's even more beautiful than she was the last time we were together. And just like before, I can't keep my hands off her. She still doesn't know the truth. The secret of what really happened back then. Now I have the length of this shoot to convince her to rewrite our script. But if I have her one more time, will once ever be enough?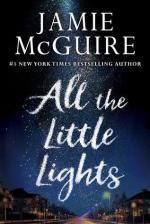 All the Little Lights

by

Jamie McGuire

May 29th 2018
The first time Elliott Youngblood spots Catherine Calhoun, he's just a boy with a camera, and he's never seen a sadder and more beautiful sight. Both Elliott and Catherine feel like outcasts, yet they find an easy friendship with each other. But when Catherine needs him most, Elliott is forced to leave town.

Elliott finally returns, but he and Catherine are now different people. He's a star high school athlete, and she spends all her free time working at her mother's mysterious bed-and-breakfast. Catherine hasn't forgiven Elliott for abandoning her, but he's determined to win back her friendship…and her heart.

Just when Catherine is ready to fully trust Elliott, he becomes the prime suspect in a local tragedy. Despite the town's growing suspicions, Catherine clings to her love for Elliott. But a devastating secret that Catherine has buried could destroy whatever chance of happiness they have left.
From New York Times bestselling author Lexi Ryan comes a sexy new standalone romance about a woman who'd do anything to have a baby and the man who'd do anything to have her…

For my 30th birthday, I'm giving myself the one thing I want most: a baby. Sure, this would be easier if I had a husband—or even a boyfriend—but I refuse to be thwarted by minor details.

When I drunkenly confess my plans to my friends, they convince me to ask Jake Jackson for help. Jake, the best friend who's been there for me through thick and thin. Jake, who also happens to be smart, funny, ridiculously good looking, and the winner of all the genetic lotteries.

So when Jake takes me up on my request—with the stipulation that we get the job done the old-fashioned way—I'd be a fool to decline.

The only problem? I don't know if I can separate sex from all the things I feel for this amazing man. If I can't keep my heart under lock and key, I risk losing the relationship I need the most.

Jake has his own reasons for granting my baby wish. But when I discover his secrets, it could mean the end of us. I have to choose—run or stay and fight for love.

Fall for the boys of Jackson Harbor in Lexi Ryan's sexy new contemporary romance series. These books can all be read as standalones, but you'll enjoy reading them as a series!
Lennon McCartney is not a broken man. Because being broken implies being whole once. When a horrific accident deprives him of the one thing he loves—his talent as a fierce and explosive drummer—Lennon is left with a life chained by an abusive mother, by crushing guilt over a tragic past. A life he doesn't want.

Dr. Georgia Starr is a legend. She's one of the most successful neurosurgeons in the world, coming from a long-line of respected New York doctors. Her life is built around solving complex medical cases in order to bring relief and hope to sick children. But the one problem she can't solve is how to live her life. How to be shake loose the burden of being her elitist, arrogant father's daughter. How to be free.

Can a man who despises his life and a woman who desperately needs to live find the answers, and love, with each other?

**Warning: Deals with dark themes and deep personal struggles.**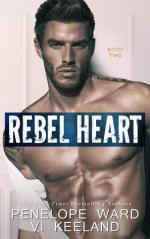 From New York Times Bestselling authors Penelope Ward and Vi Keeland, comes the second book in a new, sexy duet. A full summer in a beach house became a lot more interesting when I met my new boss. More interesting…and complicated.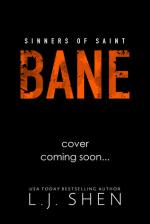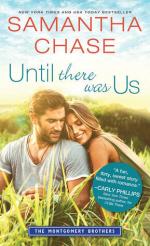 Megan Montgomery has always been the careful type. Except...one time at her cousin's wedding when she threw caution to the wind and had the steamiest hook-up of her life. But that was two years ago— why can't she stop thinking about it? So when Megan accepts a job at her cousin's company, she does everything she can to avoid Alex—knowing he'll shake up her carefully crafted world.
Alex Rebat's been living a good life. He loves his career and friends, but like Megan, hasn't been able to stop thinking about their passionate encounter. And once Megan moves to town, Alex makes it his personal goal to show her that maybe it's time to start taking a few more risks...