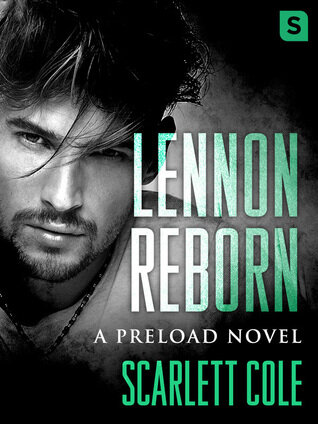 From the queen of heart-pounding, sexy, emotional romance Scarlett Cole comes Lennon Reborn, a stunning, shattering rock star romance in the Preload series.

Lennon McCartney is not a broken man. Because being broken implies being whole once. When a horrific accident deprives him of the one thing he loves—his talent as a fierce and explosive drummer—Lennon is left with a life chained by an abusive mother, by crushing guilt over a tragic past. A life he doesn't want.

Dr. Georgia Starr is a legend. She's one of the most successful neurosurgeons in the world, coming from a long-line of respected New York doctors. Her life is built around solving complex medical cases in order to bring relief and hope to sick children. But the one problem she can't solve is how to live her life. How to be shake loose the burden of being her elitist, arrogant father's daughter. How to be free.

Can a man who despises his life and a woman who desperately needs to live find the answers, and love, with each other?

**Warning: Deals with dark themes and deep personal struggles.**
OMG OMG OMG I'm gonna miss this bunch of guys (and women) so much!!
First of all, you need to know that I cried a lot while reading it! it's a no brainer I'm a cry a lot, and I'm not ashamed of it, but with this book my good! I told you that you will need tissue and a lot of them! but trust me it will get better... eventually ahahah
Lennon was one who intrigued me from the beggining. and I was right! what a story! Scarlett Cole is really good to express the emotions! I feel them in my core... it's moving!
Geogia and Lennon made a great couple...She's a strong woman, smart and funny! Everything Lennon needed to fight his battle... and it's really not a easy one!
This book is emotional... but not just that... it's sexy and funny..and sweet...they had to fight issues! :))
Yeah you can read it like a standalone, but it better if you read the previous one.! really!
I 'm gonna miss them... yeah I already told that but it's just the truth! Enjoy it ladiiiies
ps: do you want to know something funny? my name is in it! because of me! :)) I was so touch ! thank you so much Scarlett