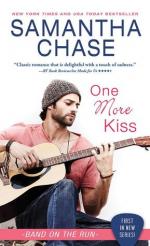 Matt Reed was living the dream until a bad career move sends him back to his hometown for much-needed privacy. Instead, he finds someone he never expected: the woman whose steamy kiss he remembers like it was yesterday.

Vivienne Forrester finally has her life in order... until Matt moves back to town. She doesn't want to think about the time she threw caution to the wind with him, but running into him everywhere, it's impossible not to...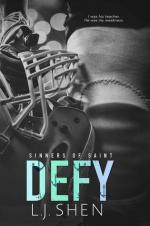 Defy is a smutty, insta-love, insta-lust short novella. Defy is a prequel to

Vicious (Sinners of Saint #1)

. It is recommended, but unnecessary, to read Defy before reading Vicious.

First included in

Hot for Teacher Anthology: 19 Stories Filled with Lust and Love

.

My name is Melody Greene, and I have a confession to make.
I slept with my student, a senior in high school.
Multiple times.
I had multiple orgasms.
In multiple positions.
I slept with my student and I enjoyed it.
I slept with my student and I'd do it all over again if I could turn back time.
My name is Melody Greene, and I got kicked out of my position as a teacher and did my walk of shame a la Cersei Lannister from the principal's office, minutes after said principal threatened to call the cops on me.
My name is Melody Greene, and I did something bad because it made me feel good.
Here is why it was totally worth it.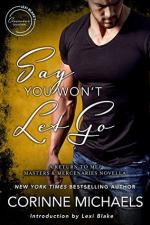 Emily Young had two goals in her life:
1. Make it big in country music.
2. Get the hell out of Bell Buckle.

She was doing it. She was on her way, until Cooper Townsend landed backstage at her show in Dallas.

This gorgeous, rugged, man of few words was one cowboy she couldn't afford to let distract her. But with his slow smile and rough hands, she just couldn't keep away.

With outside forces conspiring against them, Cooper hires the McKay-Taggart team to protect her. Emily refuses to let Cooper get hurt because of her. All she wants is to hold onto him, but she knows the right thing to do is to let go . . .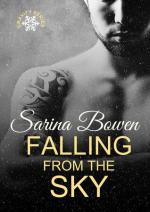 he's the woman he doesn't remember. He's the man she can't forget.

Bad boy Hank "Hazardous" Lazarus used to have everything: a gorgeous girlfriend, a career as a freestyle snowboarder and a spot on the US Olympic team. Nine months ago, after a bad crash in the half pipe, he woke up in the hospital, unable to move his legs. Now he's landed there again, but gravity is not the culprit. With his family pressuring him to try a groundbreaking treatment, Hank self-medicates with too much tequila instead.

Doctor Callie Anders has the courage to restart a patient's heart with a thousand volts of electricity, yet she's afraid to risk her own. So she doesn't confess to her newest patient they they met just before the accident, an encounter that he doesn't remember. Even as their friendship develops, she won't admit that she regrets turning down his dinner invitation, or that her heart stutters every time those inked shoulders roll through the door of the therapy department.

With another Vermont winter coming again, Hank needs a hand out from under the avalanche of his disappointments. If only Callie were brave enough to take the job.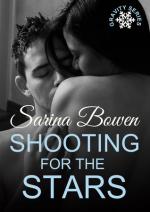 For one night she had everything.

Pro snowboarder Stella Lazarus has always loved her brother's best friend. But the one time she tried to show him, she was shot down faster than you can say "competitor disqualified."

Until one blissful night in Tahoe, when Stella finally gets her man.

Or does she? In the morning, Stella and Bear wake up to horrible news. The sort that sends them racing back to Vermont, and straight into the arms of guilt and family obligations.

For all of Bryan "Bear" Barry's life, three natural laws held true: his best friend Hank was destined for greatness, Hank's sister Stella was off-limits, and Bear would always manage to negotiate the rocky paths that life threw his way. In the space of two days, that's all shattered.

Bear can't believe he slipped up so badly with Stella. Even if his best friend wasn't lying broken in a hospital bed, it would still be unforgivable. Determined to do better, he devotes himself to his friend's recovery, denying himself the very person he loves. And the very thing he needs.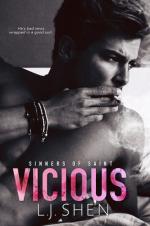 Emilia

They say love and hate are the same feelings experienced under different circumstances, and it's true.The man who comes to me in my dreams also haunts me in my nightmares. He is a brilliant lawyer. A skilled criminal. A beautiful liar. A bully and a savior, a monster and a lover.

Ten years ago, he made me run away from the small town where we lived. Now, he came for me in New York, and he isn't leaving until he takes me with him.

Vicious

She is a starving artist. Pretty and evasive like cherry blossom. Ten years ago, she barged into my life unannounced and turned everything upside down. She paid the price.

Emilia LeBlanc is completely off-limits, my best friend's ex-girlfriend. The woman who knows my darkest secret, and the daughter of the cheap Help we hired to take care of our estate. That should deter me from chasing her, but it doesn't. So she hates me. Big fucking deal. She better get used to me.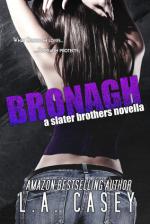 Bronagh Murphy has been through a lot over the past few years, a hell of a lot, so when her 21st birthday rolls around all she wants to do is relax and spend the day with her family. Quietly.

Her boyfriend, Dominic Slater, doesn't do relaxed or quiet. He never has, and he never will. He plans out a day for Bronagh that is both romantic, and exciting. However, Dominic's version of exciting is very different to Bronagh's as she will soon find out.

When things take a turn for the worst, and a bad altercation leaves Dominic once again fighting for his girl, Bronagh will have to decide once and for all if she will fight in Dominic's corner or walk away and never look back.

Bronagh loves Dominic, and what Bronagh loves, Bronagh protects.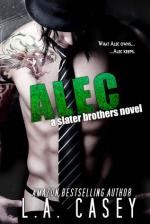 Keela Daley is the black sheep of her family. She has always come second to her younger cousin Micah. Even in the eyes of her mother, Micah shone bright, and Keela faded to black. Now, in adulthood, Micah is a bride-to-be and the spotlight is solely on her. Keela is a low priority...or so she thinks.

Alec Slater is a bachelor, never one to bed the same woman, or man, twice. He is a free agent who does what he pleases and answers to no one; that is until a fiery Irish redhead with a temper to match her hair colour knocks him on his arse. Literally.

She hates to admit it, but Keela needs a favour from the cocky Slater brother, a huge favour. She needs him to not only escort her to Micah's wedding, but to also pose as her boyfriend. Alec agrees to help Keela, but has certain conditions for her to abide by. He wants her body and plans to have it before anyone can say I do.

What he doesn't plan on is losing his heart as well as the possibility of losing his family when someone from his past threatens his future.

Alec owns Keela, and what Alec owns, Alec keeps.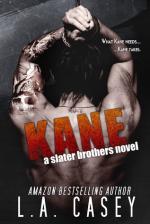 Aideen Collins is a free spirit. She is outspoken and tough as nails, but she has to be after growing up in a house full of men. Family means everything to Aideen. Her family consists of her four brothers, her father, and her group of wild friends. Aideen is protective of her family, there is not a lot she wouldn't do to keep them safe.

Kane Slater is a tortured soul. Literally. He is misunderstood by people, even feared by them thanks to the scars that mar his face and body. He relishes in their fear because people who fear you, won't want to know you. He likes his circle limited to his brothers and their girlfriends, but a thorn from an Irish rose is dug deep into Kane's side, and her name is Aideen Collins.

Aideen and Kane don't get along… at all. Aideen is the only woman who stands up to Kane and throws his bullshit back at him without fear of hurting him. Kane is the only man who can see right through Aideen's tough exterior. He knows her deepest, and darkest secrets. They can't stand each other, but they want each other. Badly. They hide their need behind arguments, and banter, but when Kane drops his guard for all to see, and succumbs to an illness within his body, it's Aideen who steps up to the plate to take care of him.

An illness is the least of their worries when a devil from Kane's past comes back to play with him. Everybody in Kane's life is threatened, and with his body fighting against him, he doesn't know if the luck of the Irish is enough to keep his family safe and his demons at bay.

Kane needs Aideen, and what Kane needs, Kane takes.
Aideen Collins is fed up. She is at her wits' end with her eon long pregnancy, her new-found paranoia, but mostly she is fed up with her boyfriend's constant hovering and nit-picking.

Kane Slater is happier than ever. He is about to become a father for the first time with the woman he loves. Little does he know that Aideen is both literally and figuratively a ticking time bomb. He just has to survive a few more weeks of murderous hormonal outbursts, and all will be well… or so he hopes.

They're both caught up with the expected arrival of their little one, but in the back of their minds is a shadow that won't fade away. Neither of them talk about it, but the shadow's lingering presence casts doubt over their relationship.

Big Phil worked his way into their minds many weeks ago and rooted himself as the haunting figure. Without even trying, he ruins things and causes problems. He watches them from afar, hoping he can break their family.

Aideen's instincts to protect her own are stronger than ever. If Big Phil wants to hurt those dearest to her, he is going to have one hell of a fight on his hands.

Aideen worships Kane, and what Aideen worships, Aideen shelters.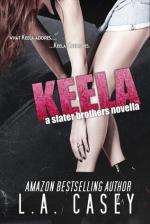 Keela Daley is stressed out with nightmares and memories from her past, they are haunting her. She has no time to dwell on them as she is moving out of her dog box sized apartment and into her first house with her fiancé. Moving house is a dreaded task, and Keela would love nothing more than for things to go quietly and smoothly, but when you're engaged to a Slater brother, nothing goes quietly or smoothly. Nothing.

Alec Slater loves his woman. He also loves playing games and surprising her. Picking moving day to do both, turns out to be a failure of epic proportions. Alec wants to make it up to Keela for his mistakes, but as the day goes on, and things go from bad to worse, he doesn't know if living with him is something she wants anymore.

What started out as a simple day of packing and moving house turns into the day from Hell. Unwanted house guests. Business propositions. Alcohol. Pregnancy tests. Panic attacks. Fighting. Arguing. Sex, and everything else that is crazy and represents the name Slater. Keela has a choice to make, and not one she will make lightly.

Keela adores Alec, and what Keela adores, Keela cherishes.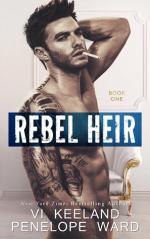 ow to kick off a great summer in the Hamptons:

Snag a gorgeous rental on the beach. Check.

Get a job at a trendy summer haunt. Check.

How to screw up a great summer in the Hamptons:

Fall for the one guy with a dark leather jacket, scruff on his face, and intense eyes that doesn't fit in with the rest of the tony looking crowd. A guy you can't have when you'll be leaving at the end of the season.

Check. Check. Check.

I should add—especially when the guy is your sexy, tattooed God of a boss.

Especially when he not only owns your place of employment but inherited half of the town.

Especially when he's mean to you.

Or so I thought.

Until one night when he demanded I get in his car so he could drive me home because he didn't want me walking in the dark.

That was sort of how it all started with Rush.

And then little by little, some of the walls of this hardass man started to come down.

I never expected that the two of us, seemingly opposites from the outside, would grow so close.

I wasn't supposed to fall for the rebel heir, especially when he made it clear he didn't want to cross the line with me.

As the temperature turned cooler, the nights became hotter. My summer became a lot more interesting—and complicated.

All good things must come to an end, right?

Except our ending was one I didn't see coming.
The End Zone

by

L.J. Shen

3/5
Jolie Louis is a smart girl. She knows that her best friend, Sage Poirier, is a bad idea. He's a walking, talking cliché. The Adonis quarterback with the bulging biceps and harem of fangirls trailing behind him on campus like a stench you can't get rid of. Sadly, that's also the reason she can't stay away from him. Well, that and the fact that they're roommates. Jolie is already straddling the line between friendship and more when Sage comes to her with an offer she cannot refuse: be his fake girlfriend and live for free for the rest of the semester. She tells herself that she can handle it. He's just the boy she saved ten years ago, right? Wrong. So very wrong. He is a man now, and she is his captive Heart, body, and soul…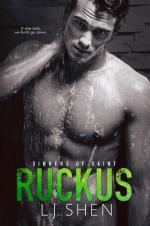 Rosie

They say that life is a beautiful lie and death a painful truth. They're right.
No one has ever made me feel more alive than the guy who serves as a constant reminder that my clock is ticking.
He is my forbidden, shiny apple.
The striking fallacy to my blunt, raw, truth.
He is also my sister's ex-boyfriend.
One thing you should know before you judge me;
I saw him first. I craved him first. I loved him first.
Eleven years later, he waltzed into my life, demanding a second chance.
Dean Cole wants to be my bronze horseman. My white knight has finally arrived. Hopefully, he isn't too late.

Dean

They say the brightest stars burn out the fastest. They're right.
She sets my mind on fire.
All smart mouth, snarky attitude and a huge heart.
In a world where everything is dull, she shines like fucking Sirius.
Eleven years ago, fate tore us apart.
This time, I dare it to try.
Getting to her is a battlefield, but man, that's why they call me Ruckus.
Rosie LeBlanc is about to find out how hard I can fight.
And conquering her will be the sweetest victory.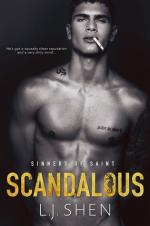 They call him The Mute for a reason.
Hard, cold and calculated, he rarely speaks.
When he does, it's with disdain.
When he does, his words aren't meant for me.
When he does, my stomach flips and my world tilts on its axis.
He is thirty-three.
I am eighteen.
He's a single dad and my father's business partner.
I'm just a kid to him and his enemy's daughter.
He's emotionally unavailable.
And I am…feeling. Feeling things I shouldn't feel for him.
Trent Rexroth is going to break my heart. The writing isn't just on the wall, it's inked on my soul.
And yet, I can't stay away.
A scandal is the last thing my family needs. But a scandal is what we're going to give them.
And oh, what beautiful chaos it will be
Ben Miller met the love of his life the day he crossed paths with Elle James in their high school cafeteria. New to Beaumont, he took a chance when he approached her. Their first encounter was everything his mother ever read to him about fairy tales. He saw the girl who would be his forever.

From the moment Elle James met Ben Miller they've been best friends. Everything they did, they did it together, from late night study sessions, family vacations, throwing bottles off the water tower, going to prom and finally moving to California for college.

However, after the almost tragic accident where she nearly lost her twin sister, Elle's life hasn't been the same, and neither has her relationship with Ben.

One fateful decision changes the scope of Ben and Elle's relationship. For one, it means a new beginning. For the other, it means change.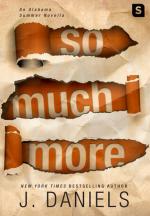 All four couples from the Alabama Summer series—Ben and Mia, Luke and Tessa, Beth and Reed, and CJ and Riley—come together on Halloween night in this thrilling addition to the series. Between unexpected surprises, haunted mazes, sexy stolen moments, and good old-fashioned trick-or-treating, this Halloween promises shocks, thrills, and happiness for the beloved Alabama Summer crew.