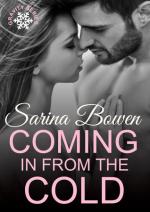 He can't have her. And he can't tell anyone why.
Ski racer Dane "Danger" Hollister does not do relationships, though he keeps his reason a secret. The real-life curse he's inherited from his mother will eventually cost him everything: his place on the Olympic ski team, his endorsement income, and his ability to fly downhill at top speed.
Reluctant country girl Willow Reade meets Dane by accident. Literally. Her skidding truck forces him off the road during a blizzard. Stranded together in his Jeep as night falls, the two loneliest people in Vermont find themselves sharing more than they'd planned. And not just conversation.
Yet neither can guess how their unlikely tryst will threaten Dane's frightening secret and Willow's tentative peace with her own choices. Only mutual trust and understanding can end their pain and give them a hard won shot at love.
3/5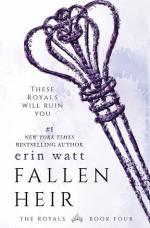 These Royals will ruin you.
Easton Royal has it all: looks, money, intelligence. His goal in life is to have as much fun as possible. He never thinks about the consequences because he doesn't have to.
Until Hartley Wright appears, shaking up his easy life. She's the one girl who's said no, despite being attracted to him. Easton can't figure her out and that makes her all the more irresistible.
Hartley doesn't want him. She says he needs to grow up.
She might be right.
Rivals. Rules. Regrets. For the first time in Easton's life, wearing a Royal crown isn't enough. He's about to learn that the higher you start, the harder you fall.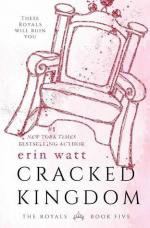 These Royals will ruin you.

Ever since Hartley Wright met Easton Royal, her life hasn't been the same. There are enemies behind every corner and dangers beyond each door. When tragedy strikes and steals her memories, she can't trust anyone, not even the blue-eyed boy who promises her that everything will be all right.

Because while Hartley's memory is full of gaps, her instincts tell her Easton is dangerous. She doesn't know if he's the snake in the garden or her chance at salvation. The chaos he brings wherever he goes is too much to handle, the intense feelings he evokes are too confusing to unravel.

Easton wants her to remember. Hartley thinks it's better to forget.

She might be right.

Tragedy. Treachery. Trust. Hartley has to face the facts—in this world, you can't escape the Royals.

Either you live by their rules or you die by them.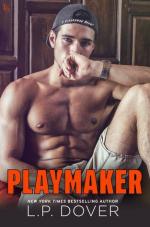 He knows every play in the book. But she's calling the shots.
I'm Maddox Ledger, all-star winger and the reason the Charlotte Strikers killed it in the playoffs. Yeah, the tabloids like to call me arrogant. A real hothead. All I see is a guy who plays to win. Wreaking havoc on the ice, breaking a few hearts—that's all just part of the game. And I'm sure as hell not sitting on the bench.
When my teammate asks me to be in his wedding party, I can't refuse—but that's the only way you'll see me walk down the aisle. Commitment is for suckers. Lucky for me, the bridesmaid I'm paired with is the definition of eye candy. Lacey Easton is totally irresistible . . . and weirdly familiar. A glimpse of bare shoulder takes me back to a steamy Vegas night I can't forget. One I'm eager to repeat.
Suddenly our one-night stand is turning into the sequel . . . and so much more. Still, Lacey's keeping secrets. She doesn't trust me. And maybe I deserve it. But there's no chance I'm letting her get away—or letting another guy take what is mine. This time, I'm playing for keeps.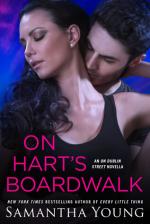 One of New York Times bestselling author Samantha Young's most beloved couples returns for the first time in a brand new novella set ten years after her blockbuster bestseller Before Jamaica Lane…
Nate and Liv have a great life together but they miss the spontaneity and freedom they enjoyed early on in their romance. Careers and their children have inevitably kept them busy, so when Nate discovers Liv is feeling disconnected from him, he plans an anniversary trip to the idyllic seaside town of Hartwell, Delaware. There he hopes they will have the opportunity they've been craving—a chance to reinvent themselves and fall in love all over again.
With each new day comes a new adventure, from wedding crashing at the five-star boardwalk hotel to pretending they are two strangers having a chance encounter at the boardwalk bar. In the midst of this daring, sexually charged game of romantic rediscovery, Nate and Liv discover the only constant they need is each other.
3/5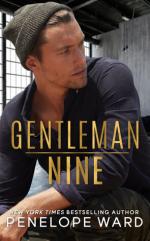 Growing up, the three of us were friends.
He was the nerd.
I was the playboy.
She was the beauty.
Deep down, I only ever wanted her. I kept it inside because Rory and I made a pact that our friend, Amber, was off-limits.
He lied.
I went off to college, and he got the girl.
Amber never knew how I felt.
They were together for years—before he broke her heart.
Through it all and across the miles, she and I casually stayed in touch.
When my job sent me to Boston for a three-month contract position, Amber let me stay in her spare room.
Still reeling from her breakup, she'd sworn off men.
One night, I opened her computer to find the shock of my life. She'd hesitantly contacted a male escort company. Afraid to date and get her heart broken again, she was looking for sex with no strings.
Every emotion imaginable ran through me: protectiveness, jealousy—curiosity.
Amber had chosen Gentleman Number Nine and sent him a message.
She opened up to him, confessing, among other things, her physical attraction to her friend—me. But she considered me off-limits—and she thought I was a manwhore. (Ironic, considering the circumstances.)
Eventually, she set up a date to meet Gentleman Nine at a hotel.
When she showed up several nights later to meet him, she was stunned to see me standing there—with an offer I hoped she wouldn't refuse.
Ont-ils encore le pouvoir d'aimer ?
La vie a joué un très mauvais tour à Grace. Alors qu'elle commençait des études de médecine, son cœur l'a lâchée et elle a dû subir une transplantation cardiaque. L'organe qui bat désormais dans sa poitrine est en bonne santé, mais il lui est complétement étranger. Ne sachant plus qui elle est, Grace s'exile en Australie, chez sa tante, pour tenter de se retrouver, et donner une nouvelle direction à sa vie.

Arrivée dans le bush australien, sa voiture tombe en panne et Z, le garagiste local lui porte secours.

Ténébreux, écorché vif, il répare des voitures en menant une vie solitaire, se contentant de la compagnie de son chien. Grace comprend rapidement que Z n'est pas celui qu'il semble être. Il la fascine, l'attire irrévocablement ; comme elle, il a choisi le désert rouge d'Australie, ses espaces infinis et sa dureté, pour se réinventer.

Au cœur de l'immensité australienne, Z et Grace vont-ils réussir à oublier leur passé ?
No rating
I'm a world famous tattoo artist with a six month waiting list. Everybody's begging me to put my ink on them. I'm the hottest shit in L.A., and can get any girl I want. So the last thing I expect is for Ash Carter to walk into my shop and blow me off.

I've spent the last seven years screwing half the women in the northern hemisphere, but nobody could come close to the girl I left behind. Ash was my world. But in order to protect her, I had to let her go. It was the biggest mistake of my life. And now I'll do anything to get her back.

It's been seven years since we last spoke. Seven long years of trying to ignore the memory of her skin, her eyes, her incredible confidence. She is everything I remember. Still stubborn and feisty and sexy as hell. They say you should forgive and forget. But Ash can never forget what I did. And I can never forgive myself.

She's left a permanent mark on my heart.

But even if she takes me back, will we be able to overcome the past? Will we be able to move forward towards our future?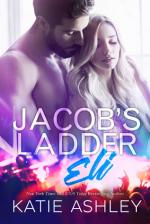 One wouldn't expect a sexy-as-sin rocker like Eli Renard to spend time with a woman just as a friend, but that's exactly what Emersyn Wallace is to him. Just a friend. Even though she's matured into a beauty, Eli still doesn't remotely see his childhood pal as a sex-object. When tragedy brings her back into his world, Eli moves mountains to help Emersyn get back onto her feet by finding her a job as a backup singer for Jacob's Ladder. At first, Eli is thrilled that Emerysn is along on tour, and he sets out to do his best to help her forget her sorrow through a range of crazy friend dates. But after spending so much time with her in such close quarters, Eli finds his feelings beginning to shift. He no longer sees Emersyn as the once awkward young girl he played some of his first songs with. Soon it's not only his body that reacts to her, but it's also his heart. He's about to learn what a dangerous game it is to dry a widow's tears.
After losing her husband and singing partner in a tragic accident, Emersyn Wallace spent the last eight months drowning in a sea of grief. With the bills piling up and her family and friends concerned about her emotional welfare, she reluctantly agrees to join the Jacob's Ladder's tour. While recapturing her lost love of singing and performing, she finds both comfort and healing in Eli's gregarious personality and outrageous sense of humor. But as the anniversary of her husband's death approaches, she finds herself in turmoil over her new amorous feelings for Eli.
Can Eli and Emersyn find the perfect melody to transition from friends to lovers, or will their relationship end out of tune?
3/5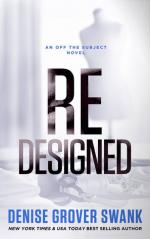 While fashion design major Caroline Hunter may have been born economically unlucky, in college, she's been lucky in love. Until her senior year at Southern University. She's gone from a serious long term boyfriend to a string of crappy dates.

Then she meets mathematics grad student Reed Pendergraft.

Reed is everything she's not looking for. Serious. Headed for a low paying university job. Boring. Caroline spent the first eighteen years of her life wondering where her next meal was coming from. She sure wasn't getting trapped in that life again with a man living on a professor's salary.

An encounter with Reed in a club proves she might have pegged him wrong. He brings out a lusty side she never knew she had. But just when she's about to give in to her hormones, Reed makes a fool out of her.

When she shows up for the first committee meeting for Southern University's Fall fashion show, a fundraiser for underprivileged kids, Caroline's horrified to discover the insufferable Reed is the committee chairman. While she refuses to tolerate his totalitarian rule of the committee, she's not sure she'll survive the month with her heart—and her pride—intact. Just when she thinks she has everything figured out, she finds that her entire life has been redesigned, thanks to Reed Pendergraft.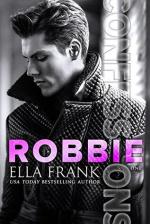 Relationships are complex.
Love ever-changing.
And when it comes to rules of the heart,
they were made to be broken…
That's what Robert Antonio Bianchi was telling himself, anyway.
Otherwise, he really had no excuse for what—or who—he'd done.
No excuse, except for his lonely heart, a pitcher of margaritas, four Bitter Bitches, and the apparent need to confess all his weaknesses to the two men he knew would bring him nothing but trouble.
But trouble was nothing new.
Just ask his crazy sisters or any of his friends, and they'd be the first to tell you:
If there was a bad decision to be made, Robbie always had a knack for making it.
And thus begins the story of the priest, the princess, and the prick.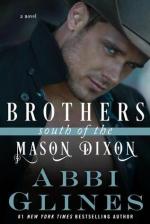 The only thing hotter than the weather South of the Mason Dixon line are the boys. Worn, faded blue jeans, slow Southern drawls and those naughty moments in the back of pickup trucks a girl never forgets.
Welcome to the world of the Sutton boys. Five brother who fight, party, drink a little too much, but more importantly, they love their momma. Nothing can tear them apart... except women. Especially a red headed beauty with secrets.
No one truly knows her... not a Sutton boy...and not Dixie Monroe. Scarlet North smiles on the outside but inside her damage runs deep.
Two people from completely different worlds are about to be thrown together...

In more ways than one.

She wants to keep her scholarship. He wants to stay on the team. An awkward alliance doesn't even begin to cover Rimmel and Romeo's relationship.

But that's about to change.

It starts with a dare. An initiation. A challenge.

Quickly, it turns into more. But when you're a victim of your status, there is no room for anything real. The rules are clear and simple.

Stick to your circle.

And never fall in love with anyone on the outside.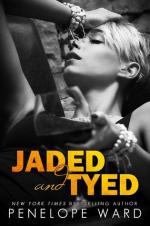 The first time I met Jade Jameson, I lost my words and accidentally dropped a beer bottle, smashing it to the ground.
The Broadway star sister of my brother's wife had paid us a surprise visit on Christmas. Quite simply, she was the most beautiful woman I'd ever seen; I was mesmerized.
I'd made a fool of myself, though, and to make matters worse, my girlfriend was standing right there when it all happened.
Jade went back to New York, and we didn't cross paths again for a year—until one night when a Facebook notification lit up my screen, setting off a chain of events that would change my life forever.
3/5