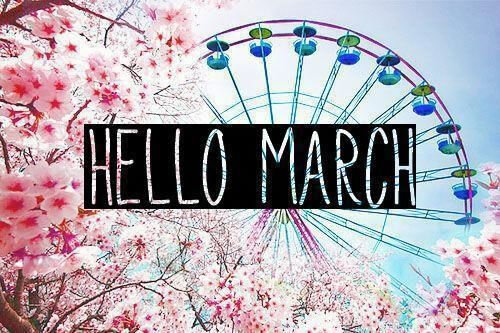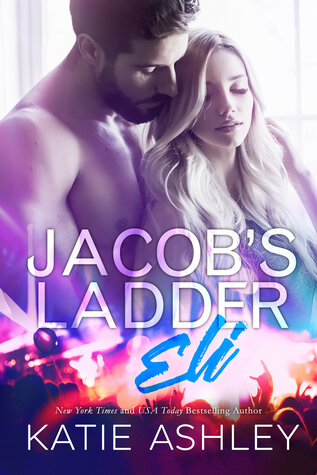 One wouldn't expect a sexy-as-sin rocker like Eli Renard to spend time with a woman just as a friend, but that's exactly what Emersyn Wallace is to him. Just a friend. Even though she's matured into a beauty, Eli still doesn't remotely see his childhood pal as a sex-object. When tragedy brings her back into his world, Eli moves mountains to help Emersyn get back onto her feet by finding her a job as a backup singer for Jacob's Ladder. At first, Eli is thrilled that Emerysn is along on tour, and he sets out to do his best to help her forget her sorrow through a range of crazy friend dates. But after spending so much time with her in such close quarters, Eli finds his feelings beginning to shift. He no longer sees Emersyn as the once awkward young girl he played some of his first songs with. Soon it's not only his body that reacts to her, but it's also his heart. He's about to learn what a dangerous game it is to dry a widow's tears.

After losing her husband and singing partner in a tragic accident, Emersyn Wallace spent the last eight months drowning in a sea of grief. With the bills piling up and her family and friends concerned about her emotional welfare, she reluctantly agrees to join the Jacob's Ladder's tour. While recapturing her lost love of singing and performing, she finds both comfort and healing in Eli's gregarious personality and outrageous sense of humor. But as the anniversary of her husband's death approaches, she finds herself in turmoil over her new amorous feelings for Eli.

Can Eli and Emersyn find the perfect melody to transition from friends to lovers, or will their relationship end out of tune?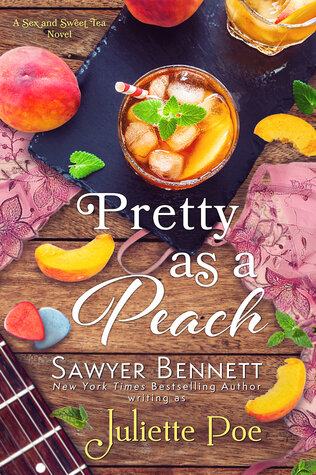 Mainer Farms is steeped in family history, but it's also deep in debt from the effects of the ever-changing farming industry. Not about to let his family's legacy go under, Colt Mancinkus is willing to do anything he can to save the farm.

Darby Culhane is the new farmer in Whynot, North Carolina, and she's proving to be quite the forbidden temptation for Colt. Darby isn't looking for anything but a fresh start, and she's got it all figured out. Get settled in? Check. Apply for the rural county grant? Check. Confrontation with the steaming mad, smoking hot local farmer? Well, that wasn't on the agenda.

As pretty as she is sweet, Colt can't help but be drawn to Darby's…peaches. No really, she's a peach farmer. Get that mind out of the gutter, and get on down to the farm to see what happens when circumstances force Colt and Darby to team up. They may just find that the peach trees aren't the only things in bloom.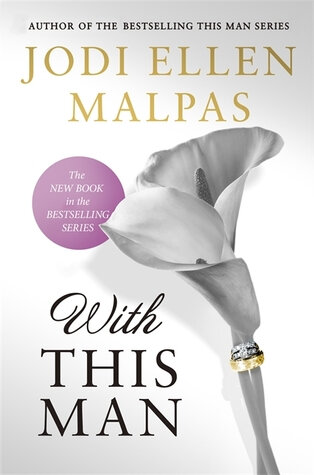 Life is good for Jesse 'The Lord' Ward. Perfect, actually. He still has the charm, he's in great shape, and he still reduces his wife, Ava, to a pool of desire with a mere look. He's in full control, just how he likes it.
But Jesse's perfect world falls apart when a terrible accident lands Ava in hospital with a life-threatening head injury. Devastated and angry, he feels like his entire existence hangs in the balance. He cannot survive without this woman's love. So when she finally comes around, his shaking world begins to level out. But his nightmare doesn't end there. It's only just begun. Because his wife can't remember the last sixteen years of her life. That's all of him. All of their time together. He is a stranger to her.
Now Jesse must do whatever it takes to find her memories . . . and help her fall madly, passionately in love with him all over again.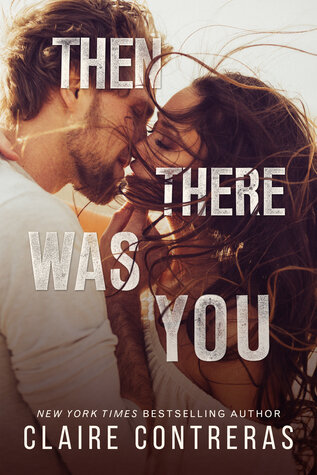 Love and the right timing were two things I didn't believe in.

Love is about walking to the edge of the cliff and taking the leap together.
Timing was never on our side.
My first mistake was hooking up with my best friend.
My second came years later, when we met again, and I fell for her.
My third was letting her go, because I had to. Because a love like this wasn't built to withstand the winds coming in our direction.

Love and timing.
I didn't believe in either.
Then there was you . . .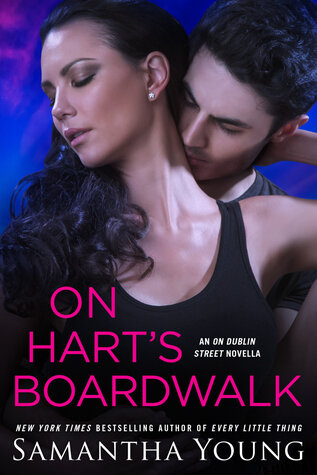 One of New York Times bestselling author Samantha Young's most beloved couples returns for the first time in a brand new novella set ten years after her blockbuster bestseller Before Jamaica Lane…

Nate and Liv have a great life together but they miss the spontaneity and freedom they enjoyed early on in their romance. Careers and their children have inevitably kept them busy, so when Nate discovers Liv is feeling disconnected from him, he plans an anniversary trip to the idyllic seaside town of Hartwell, Delaware. There he hopes they will have the opportunity they've been craving—a chance to reinvent themselves and fall in love all over again.

With each new day comes a new adventure, from wedding crashing at the five-star boardwalk hotel to pretending they are two strangers having a chance encounter at the boardwalk bar. In the midst of this daring, sexually charged game of romantic rediscovery, Nate and Liv discover the only constant they need is each other.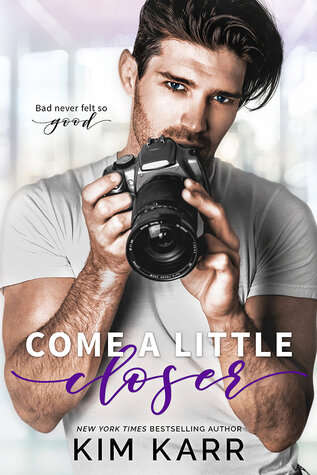 Come A Little Closer

by

Kim Karr

March 28th 2018
I haven't always been this bad…

Up until recently, I was the kind of girl who wore white cotton panties and bent at the knees rather than the waist.

Pomp and circumstance changed all that.

Jaxson Cassidy was my first taste of bad, and I liked it more than I should have. Just not in the way I was meant to. I couldn't help myself though. I found him irresistible. That sexy grin, those skilled fingers, and that dirty, dirty mouth were a lethal combination.

I wasn't supposed to want him. I wasn't supposed to let him put his hands on me. I wasn't supposed to do a lot of things…but I did.

He wants to keep me close.
I should push him away.

He says he can help me.
I'm not so sure.

For some reason, he thinks there's good left in me.
What if he's wrong?

Everyone knows a good boy can't turn a bad girl around.
Everyone knows it's always the other way.
Everyone…except him.
Those are the words that Zeus Kincaid has been waiting to hear since he first put on a pair of boxing gloves. He just didn't think they would come with a tragedy that would change how he viewed the sport forever.

Cameron Reed was in her second year at Juilliard when her childhood sweetheart, Zeus Kincaid, walked away from her. A few months later, Cam realized that she would never fulfill her dream of dancing for the New York City Ballet.

Now working as a dancer in an upscale club in Manhattan, Cam is brought face-to-face with the man she once loved. And it's her turn to walk away from him.

After five years of missing Cam, Zeus isn't prepared to let her go again. But when he finds himself standing on her doorstep the next morning, things don't go quite as he expected...
Harmony Mayson isn't the kind of girl to take unnecessary risk, but after meeting Harlen MacCabe, she starts to wonder if maybe she should be. The more time she spends with the wild and free biker, the more she starts to crave the freedom he gives her... And even more, she starts to crave him.

Harlen lives his life on his own terms. After losing both his parents at an early age to a robbery gone bad, he knows how precious life is, and he's determined to get as much out of it as he can. When he runs into the beautiful Harmony and finds out she's moving to town, he knows it's time to take his shot. She thinks he only wants to be friends, but she couldn't be more wrong.

What Harmony and Harlen don't know is that their time might be cut short. Revenge is in the air, and someone won't stop until a debt is settled.
Nate Pearson is ridiculously handsome and wears the hell out of a suit and tie, but I've seen the parade of beautiful women leaving his apartment across the hall—a different one every time—and I want no part of it. When it comes to romance, I'm looking for something real, something that will last: the happily ever after.

As a divorce attorney, he loves to tell me there's no such thing.

As a wedding planner, I choose to disagree.

We disagree on almost everything, in fact. Everything except James Bond. The only time we really get along is when we're watching 007 flicks together, and I'll admit—he has rescued me from a disaster or five. So when one of the baton twirlers from his parade leaves a baby girl at his door with a note that says "I'll come back for her" and he begs me for help, I can't turn him down.

But it's a mistake.

Because watching him with his daughter, I start to see another side of Nate, a side that has my breath coming faster, my body craving his, my heart longing for him to change his mind about love and tell me there's a chance for us.

I don't want to be just another girl leaving his apartment in the morning.

I want to be the one he asks to stay.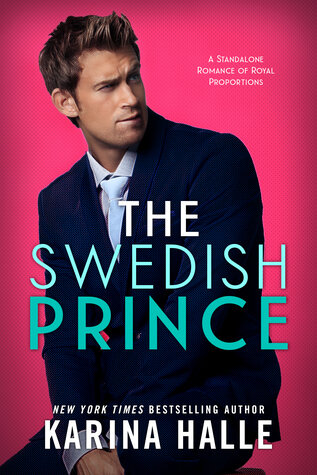 The Swedish Prince

by

Karina Halle

March 22nd 2018
I never believed in fairy-tales.
Never held out for Prince Charming.
Growing up poor in small-town California as the oldest of six siblings, I knew I would never ride off into the sunset with anyone. That was even more apparent when a senseless tragedy took the lives of my parents, forcing me to become the sole guardian of our dysfunctional household at the mere age of twenty-three.
Then a fateful encounter literally brought Prince Charming to my doorstep.
At first I thought Viktor was just your average businessman passing through, albeit obscenely handsome, six-foot-five, blue-eyed, and mysteriously rich.
But soon I discovered the truth behind Viktor's façade.
Beneath his quiet, enigmatic gaze and cocky charm, is a man who is running away from who he really is. A role he'd rather not fulfill.
He is Viktor of House Nordin, His Royal Highness, The Crown Prince of Sweden.
Yet uncovering Viktor's secret was only the first step.
I didn't expect to fall in love with him.
I didn't expect to have my whole life turned upside down.
When you're from two different worlds, can your hearts meet somewhere in the middle?
Or do happily-ever-afters only exist in fairy-tales?
Relationships are complex.

Love ever-changing.

And when it comes to rules of the heart,

they were made to be broken…

That's what Robert Antonio Bianchi was telling himself, anyway.

Otherwise, he really had no excuse for what—or who—he'd done.

No excuse, except for his lonely heart, a pitcher of margaritas, four Bitter Bitches, and the apparent need to confess all his weaknesses to the two men he knew would bring him nothing but trouble.

But trouble was nothing new.

Just ask his crazy sisters or any of his friends, and they'd be the first to tell you:

If there was a bad decision to be made, Robbie always had a knack for making it.

And thus begins the story of the priest, the princess, and the prick.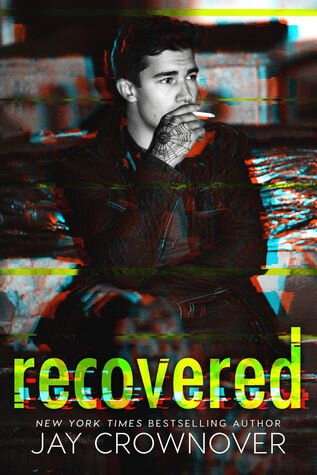 Recovered

by

Jay Crownover

March 27th 2018 4/5
It was hate at first sight...

Affton

I hated Cable James McCaffrey.

He was entitled, spoiled, a user…and an addict.

He was out of control and didn't bother trying to hide it.

He had everything anyone could want but still seemed miserable and lost.

Every move he made, every mistake he stumbled his way through, rubbed me the wrong way. However, I couldn't stop myself from trying to save him from himself when no one else would. In the sweltering heat of the summer, Cable taught me that having it all means nothing if you can't have the one thing you want more than anything else.

Cable

I was obsessed with Affton Reed.

She was rigid, uptight, and no fun. There was something about her innate goodness that called to me.

She acted like she was above all the normal faults and failures that clung to the rest of us like the scent of smoke after a fire.

I was infatuated with her, but that didn't stop me from acting like she didn't exist.

In the scorching heat of summer, Affton taught me that there is always a way back from the brink of despair. She showed me that the trick to having it all was realizing that it was already there, in my hands. All I had to do was hold onto it.

The road to recovery is full of twists and turns no matter who is in the driver's seat.