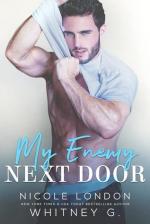 We used to be close.
We used to be best friends.
Until we became enemies all over again...

Courtney Ryan ruined our on and off again friendship with one swipe of her sexy, red pen. After the final rude message she wrote in my yearbook, I decided that we didn't need to see each other anymore. (But if we ever did, I would show her exactly why I had every reason to be "cocky," and make her admit that I really *was* "that damn sexy.")

Now that it's ten years later, I've graduated from law school at the top of my class, and I'm being recruited to work at the number one law firm in New York City.

Since I'm in desperate need of a change and want to meet new people, I don't hesitate to accept the offer.

Until I find out that Courtney Ryan graduated from law school, too.
Until I realize that she'll be working at the same exact firm, in the office right across from me.

And if this timing isn't unfortunate enough, she's far more tempting and sexier than I originally remembered.
(Oh, and last night I found out that she lives right next door...)

We don't have to be close.
We don't have to be best friends.
But she's going to pay me back for making us enemies all over again...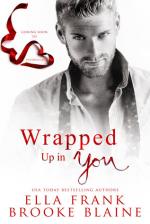 A short holiday story by USA Today Bestselling Authors Ella Frank & Brooke Blaine—coming to Passionflix for Valentine's Day 2019!

Christmas has always been Carter Pierce's favorite holiday. But with his partner, Dr. Vaughn Bennett, working crazy hours in the ER, it's difficult to make any kind of plans.

Easter was an appendectomy.
Thanksgiving, a ruptured spleen.
And Christmas had called Vaughn away to work for Doctors Without Borders.

So when the calendar hits February 14th, Carter expects it will be just another day when he kisses his man goodbye so he can go and save the world.

Little does he know that Vaughn has a huge surprise up his sleeve—one that will change their lives forever.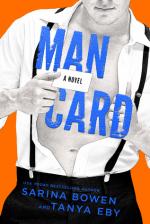 Nothing ventured, nothing banged...

Ash
I still don't know how it happened. One minute I was arguing with my arrogant competitor--our usual trash-talk over who deserves the larger commission. But somehow I went from throwing down to kneeling down...
It can never happen again. I don't even like Braht. He's too slick. He's a manipulating mansplaining party boy in preppy clothes.
So why can't I get him out of my head?

Braht
There are two things I know without question. One: Ash and I are destined for each other. Two: never trust a man with a unibrow.
Ash is my missing my piece. She's the sweet cream to my gourmet espresso. And nothing gets me going faster than her contempt for me. They don't call her the Ashkicker for nothing.
Eventually I'll win her over...if my past doesn't ruin everything first.
I didn't connect with the characters... Braht is so not my dream guy...sorry! :(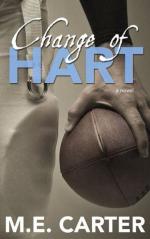 My name is Jason Hart.

As the best defensive lineman in the country, I eat, sleep and breathe football. And I like it that way. I've only got a few more years before I'll have to retire, so expending energy on anything other than football seems like a waste of time.

That is, until I have a random meeting with a little boy who just lost his father. We have more in common than you might think and it creates an unlikely bond. As our friendship grows, so do my feelings for his mother.

I know Addison, as a recent widow, isn't ready to date again. But I want to get to know her better, in spite of all her rejections.

Is it possible that I, a self-proclaimed bachelor, could be having a Change of Hart?
When your world crashes down...
When they all say you're out...
When your body is broken...
I will rise.
I will return.
And I will be undefeated.

Nick Renshaw is the golden boy of British rugby. When a serious injury threatens his career, he starts to spiral downwards, a broken man.

Feeling abandoned and betrayed by those closest to him, he fights to restart his life. Maybe there's someone out there who can help him. Maybe he can find his way back toward the light. Maybe … not.

Dr. Anna Scott might be the one person who can help Nick, but she has her own secrets. And when Nick's past comes back to haunt them both, the enigmatic doctor is more vulnerable than she seems.

Broken and betrayed, the struggle to survive seems intolerable. Who will give in, and who will rise, undefeated?
A STANDALONE NOVEL that does NOT need to be read in conjunction with any other book. From New York Times bestselling author, Penelope Ward, comes a friends-to-lovers story with sexy new characters. After getting dumped, the last thing I needed was to move next door to someone who reminded me of my ex-boyfriend, Elec. Damien was a hotter version of my ex. The neighbor I'd dubbed "Angry Artist" also had two massive dogs that kept me up with their barking. He wanted nothing to do with me. Or so I thought until one night I heard laughter coming through an apparent hole in my bedroom wall. Damien had been listening to all of my phone sessions with my therapist. The sexy artist next door now knew all of my deepest secrets and insecurities. We got to talking. He set me straight with tips to get over my breakup. He became a good friend, but Damien made it clear that he couldn't be anything more. Problem was, I was falling hard for him anyway. And as much as he pushed me away, I knew he felt the same...because his heartbeat didn't lie. I thought my heart had been broken by Elec, but it was alive and beating harder than ever for Damien. I just hoped he wouldn't shatter it for good. Author's note - Neighbor Dearest is a full-length standalone novel.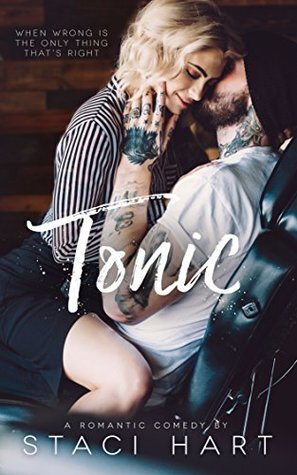 Joel Anderson doesn't take anything seriously.

Not his relationships, which have been few and far between since his brutal divorce. Not the drama of working in a tattoo parlor, which seems to be around every corner. When things get him down, he smiles and cracks a joke. But he's not the kind of man you cross, or you'll find yourself at the wrong end of his fists.

Annika Belousov takes everything seriously.

Like her job as a reality television producer, given that she typically has something to prove. Or her love life, which is defined by a series of requirements -- affluent, ambitious, accomplished, to name a few. Definitely her family, who worked their whole lives to afford her every opportunity, a sacrifice she doesn't take lightly. When she's tapped to produce a reality show at Joel's shop, she doesn't think twice, just goes in for the kill, as if there were any other way.
The second Annika walks into Joel's shop, he makes it his mission to crack her open, but she's not having it. He's all wrong -- too crass, too hairy, too un-serious. But it doesn't take her long to find out there's more to him than smirks and tattoos. And what she finds could put her career and his heart on the line.
Not that Joel cares. Because for the first time in a long time, he's found his tonic.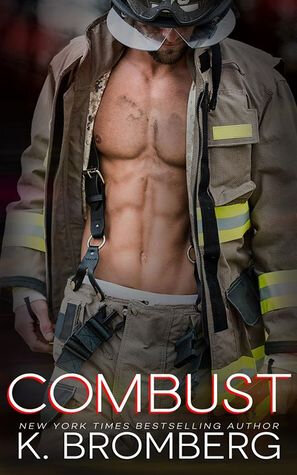 From New York Times Bestselling author, K. Bromberg, comes a new standalone book. Just how hot will firefighter Grady Malone turn up the heat?

Songwriter Dylan McCoy has been burned.

By her boyfriend she found in her bed . . . with someone else.

By the contract she signed that obligates her to work with him until the songs for his new album are complete.

By her agent when she asked Dylan to keep their breakup on the down-low.

When she finds herself in Sunnyville, she refuses to let her new roommate burn her too. Still . . . a rebound has never looked so good.

That's her first thought when she sees firefighter Grady Malone.
Sexy. Charismatic. Unapologetic. He's a man who carries his own scars—the ones on his back, the survivor's guilt on his soul, and the fear in his heart.

When an unexpected visitor puts their roommate status to the test, will their undeniable attraction burn out, or will they both take a chance and play with fire?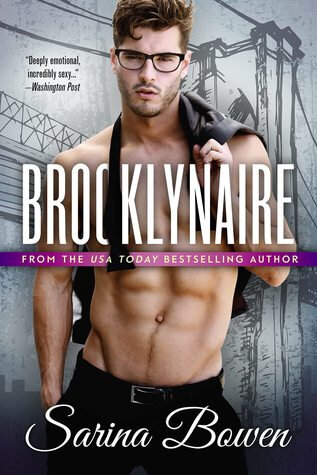 A sexy new standalone from USA Today bestseller Sarina Bowen.

You'd think a billion dollars, a professional hockey team and a six-bedroom mansion on the Promenade would satisfy a guy. You'd be wrong.

For seven years Rebecca has brightened my office with her wit and her smile. She manages both my hockey team and my sanity. I don't know when I started waking in the night, craving her. All I know is that one whiff of her perfume ruins my concentration. And her laugh makes me hard.

When Rebecca gets hurt, I step in to help. It's what friends do. But what friends don't do is rip off each others' clothes for a single, wild night together.

Now she's avoiding me. She says we're too different, and it can never happen again. So why can't we keep our hands off each other?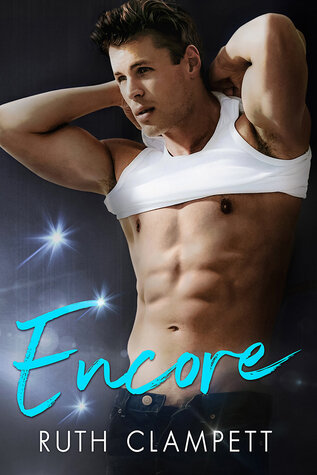 When shy programmer, Charlie, is dragged to a "Magic Mike" club in Hollywood by his co-workers, the last thing he expects is to be pulled onstage. But when he's approached by Ramon, a dancer whose only focus is to bring him pleasure, something awakens in Charlie that can't be denied.

Yet heated attraction only goes so far when one man dreams of true love and a life finally fulfilled, and the other is still grieving the one he lost, and the mistake that cost him everything.
Can a realist and a dreamer from two different worlds move forward and build a future together, or will their painful pasts keep them from fulfilling their destiny?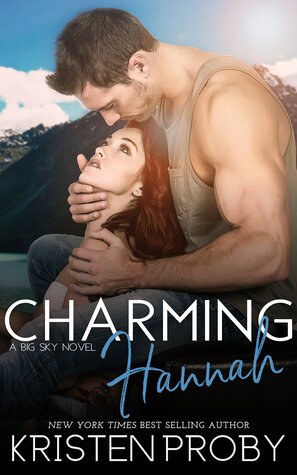 Hannah Malone loves her new town. Despite living in Cunningham Falls for five years, she's still considered a "move in" by most of the locals, and that doesn't bother her in the least. She's the "new girl", and she hasn't regretted it for one day. This town is her sanctuary. Her home. The one place she finally fits in and feels safe after a lifetime of being different and running from the memories and a past so far away it can't haunt her anymore.

As the newly appointed police chief, Brad Hull has the responsibility to keep his citizens safe and to maintain order. His roots in this town are deep—five generations deep, to be exact. Cunningham Falls, Montana is his town, and being a cop and protecting what's his is his passion. Everything's running like clockwork until a sassy redheaded doctor moves in and disrupts the order—and Brad's focus.

She's not just beautiful, funny, and strong. Hannah's everything he's been looking for in a woman. The chemistry is undeniable, and the heat in the bedroom is off the charts. Brad knew the minute he met Hannah that she was the one for him. He's tenacious in his pursuit of her. But when the past catches up with Hannah, will Brad be able to protect her and their hearts?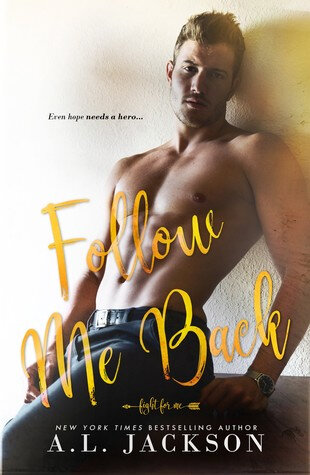 Kale Bryant. Arrogant. Gorgeous. Commanding.
This ER doctor is married to his job.
His only vice is one-night stands and short-lived flings.
He learned a long time ago loving someone isn't worth the risk.

Harley Hope Masterson.
Beautiful. Brave. Sweet.
The owner of a small coffee shop knows what it's like to struggle.
Embroiled in a bitter divorce, she's threatened with losing everything.

When Kale accepts a new position down the street from Hope's shop, he begins to question every wall he's built around his heart.
He wants her in a way he hasn't wanted anyone.
One touch is fire.
One kiss, and he's spinning out of control.
But taking her won't come without consequences.

Hope is in for the fight of her life.
One neither of them saw coming.
Now Kale must decide if loving her is worth risking it all.

She will fight with everything she has.
But sometimes even hope needs a hero...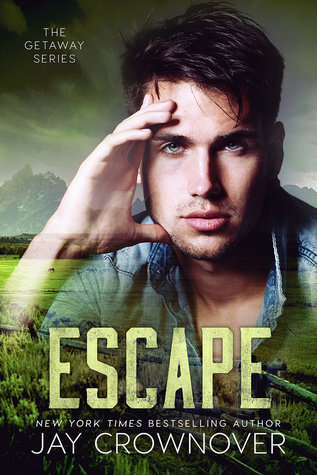 Everything inside of him is screaming that he needs to run, he needs to go, he needs to escape.

Lane Warner is used to being overshadowed and overlooked.

After all, he's the youngest brother and the most laid back one in the family. He's the one known for going with the flow and not making waves, even when things seem to be at their worst.

Very few things in life have had the ability to rile Lane up and get under his skin. At the top of that list is his childhood friend Brynn Fox…no…Brynn Warner. The fact that they share a last name was the one thing that has the power to light him up and spin him out of control like no other. There was no calm, cool and collected when it comes to all the reasons why Brynn had to become part of his family.

It's slowly killing him to keep wanting what he can't have, so Lane sees only one way to stop himself from doing something they'll both regret…he has to leave.

Everything inside of her is calling out to find him, to follow, to bring him home.

Brynn Warner is used to being stuck between a rock and a hard place.

After all, she's the daughter of an unrepentant gold-digger who never once blinked at being the cause of her daughter's pain and suffering.

Very few things in her life have ever brought happiness and a sense of security. At the very top of that list is Lane Warner. She has unwaveringly loved the youngest Warner since the first minute she laid eyes on him. He was everything Brynn ever wanted and everything she knew she could never have.

Sometimes the right choice is the one that hurts the most and Brynn's had to make a few that felt like they might be the end of her.

When Lane takes off, one thing is clear, the only choice Brynn has is to go after him.She's going to bring her wayward cowboy home….whatever it takes.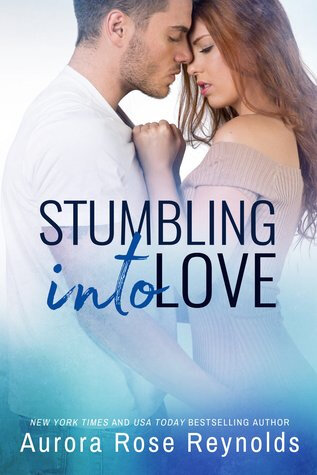 Mackenzie Reed has officially been stood up. Not only has she wasted two years on Mr. So Not Interested but now she doesn't even have pizza and the Mets to keep her company. Then hewalks into her life—more than six feet of rugged, hot stranger. Maybe, just for tonight, Mac can pretend to be a girl she's not. After all, she deserves a little no-strings fun…

As far as Wesley Porter is concerned, one night with Mackenzie isn't nearly enough. She's a mystery he wants to solve—if he can keep her from running for the door every time they touch. There's obviously some serious chemistry between them, so why is she fighting it?

As one sexy hookup turns into another (and another), Wesley is determined to prove they were made for each other. But Mac has been hurt before, and she refuses to fall for this sexy, ridiculously perfect guy. In fact, she has every intention of fighting it…unless he can convince her otherwise.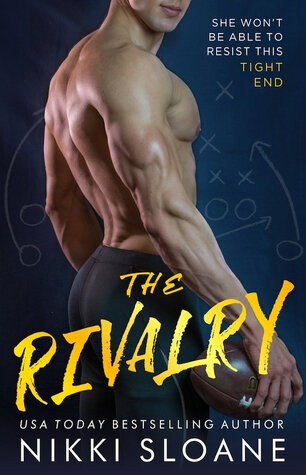 This tight end is at the top of his game.

He's good with his hands, even better with his sexy mouth, and the best at making me forget my own name. His—ahem—stats are perfect.

But I can't fall for him.

He might be everything I want, all rolled into a glorious package of gridiron god, but there's one teeny-tiny problem. The vile, loathsome team I've spent my entire life hating—my beloved school's arch-rival?

This guy is their star player.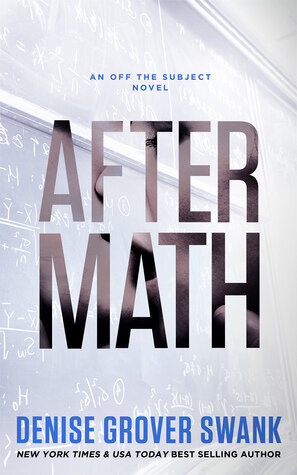 Scarlett Goodwin's world is divided into Before and After.

Before she agreed to tutor Tucker price, college junior Scarlett was introvert, struggling with her social anxiety and determined to not end up living in a trailer park like her mother and her younger sister. A mathematics major, she goes to her classes, to her job in the tutoring lab, and then hides in the apartment she shares with her friend, Caroline.

After junior Tucker Price, Southern University's star soccer player enters the equation, her carefully plotted life is thrown off its axis. Tucker's failing his required College Algebra class. With his eligibility is at risk, the university chancellor dangles an expensive piece of computer software for the math department if Scarlett agrees to privately tutor him.Tucker's bad boy, womanizer reputation makes Scarlett wary of any contact, let alone spending several hours a week in close proximity.

But from her first encounter, she realizes Tucker isn't the person everyone else sees. He carries a mountain of secrets which she suspects hold the reason to his self-destructive behavior. But the deeper she delves into the cause of his pain, the deeper she gets sucked into his chaos. Will Scarlett find the happiness she's looking for, or will she be caught in Tucker's aftermath?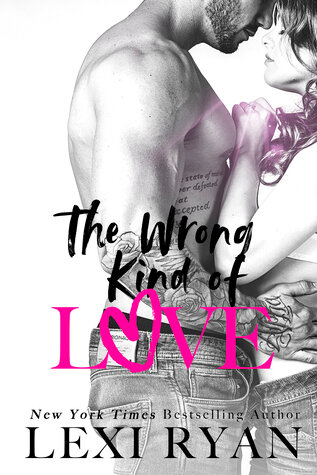 From New York Times bestseller Lexi Ryan comes a sexy new romance novel about a runaway bride, a single dad who's sworn off love, and the kind of family secrets that can threaten to break even the deepest bonds.

You never forget your wedding day. Or the moment your twin sister pukes on your bouquet and confesses she's pregnant . . . with your fiancé's baby.

I wanted to get away, to hide until my heart mended. I found myself in a strange town with a mysterious stranger whose talented mouth and hands almost made me forget it was supposed to be my wedding night.

Afraid to go home to face my broken life, I pretend to be my twin so I can take her job in Jackson Harbor caring for a six-year-old girl. Imagine my surprise when I find out my new boss is my mysterious stranger—Dr. Ethan Jackson.

I never meant for Ethan to discover my secrets. I never meant for them to matter. But the longer I work with him and his sweet daughter, the harder I fall, and the clearer it becomes that I'm not the only one carrying a secret that could tear us apart.

Get ready to fall for the boys of Jackson Harbor in Lexi Ryan's sexy new contemporary romance series. These books can all be read as standalones, but you'll enjoy reading them as a series!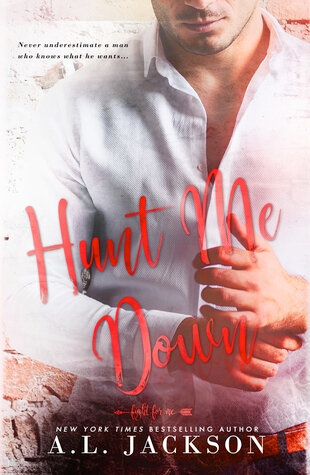 Never underestimate a man that knows what he wants...

A stand-alone novella in the Fight for Me series...

Broderick Wolfe is a man accustomed to getting what he wants. He will hunt it, fight for it, and make it his own.

Lillith Redd is a straight-laced attorney who's dedicated her life to serving the people of her hometown of Gingham Lakes.

When Wolfe Industries sets its sights on leveling the old part of town and building a high-rise hotel in its place, Lillith steps up to go toe-to-toe to with its owner.

Little do either of them know, they've just met their match.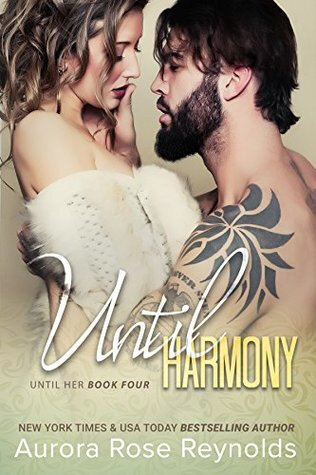 Harmony Mayson isn't the kind of girl to take unnecessary risk, but after meeting Harlen MacCabe, she starts to wonder if maybe she should be. The more time she spends with the wild and free biker, the more she starts to crave the freedom he gives her... And even more, she starts to crave him.

Harlen lives his life on his own terms. After losing both his parents at an early age to a robbery gone bad, he knows how precious life is, and he's determined to get as much out of it as he can. When he runs into the beautiful Harmony and finds out she's moving to town, he knows it's time to take his shot. She thinks he only wants to be friends, but she couldn't be more wrong.

What Harmony and Harlen don't know is that their time might be cut short. Revenge is in the air, and someone won't stop until a debt is settled.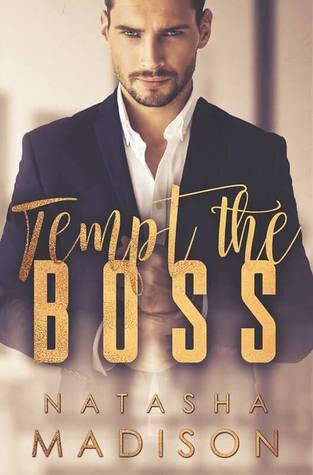 Lauren
Going back to work was supposed to be a painless transition, but when my new boss turns out to be an arrogant, cocky jerk, he quickly turns my professional life into a world of torture. Okay, fine, calling him an asshat before knowing he was my boss wasn't my finest moment. Hating him should be easy. I just never counted on him being so gorgeous or charming when he's not annoying me.

Austin
I expected my new assistant to be professional and punctual, but all I'm getting are dirty looks and rude comments. I should fire the little hellion, but instead all I can think about is bending her over my desk and breaking every rule I've ever made for myself.

One look. One touch. One night. If we break the rules, our lives will never be the same again.

Good thing rules were made to be broken. And besides, it feels so good to Tempt the Boss
"She's a nerd."
"Heyyyy!"
"Okay, she's a flight instructor."
"Better."
"He's a ballplayer."
"The best that ever was."
"Technically, you aren't according to MLB stats."
"See? Total nerd. She also has no filter."
"He's no southern gentlemen."
"I had one last season to prove my worth."
"I'd never seen a game."
"He told me he was a player."
"She told me she was a lesbian."
"But you fell in love with me anyway."
"Yeah, baby, I totally did."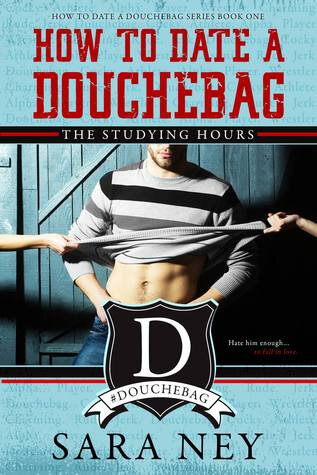 CRUDE. ARROGANT. A**HOLE.
No doubt about it, Sebastian 'Oz' Osborne is the university's most celebrated student athlete—and possibly the biggest douchebag. A walking, talking cliché, he has a filthy mouth, a fantastic body, and doesn't give a sh*t about what you or anyone else thinks.

SMART. CLASSY. CONSERVATIVE.
Make no mistake, Jameson Clarke may be the university's most diligent student—but she is no prude. Spending most of her time in the hallowed halls of the library, James is wary of pervs, jocks, and douchebags—and Oz Osborne is all three.

She's smart, sarcastic—and not what he expected.

…EVERY DOUCHBAG HAS HIS WEAKNESS.

He wants to be friends.
He wants to spend time with her.
He wants to drive her crazy.

He wants…

Her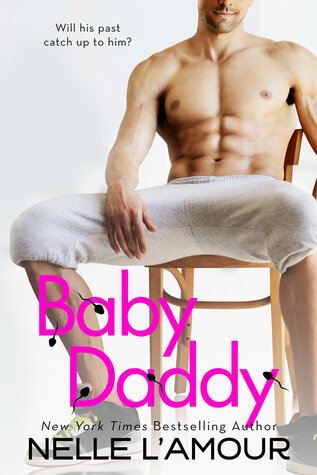 A new sexy standalone romantic comedy told in dual POV by the New York Times bestselling author of THAT MAN and Unforgettable!

I have three cardinal rules:
1. Never mix business with pleasure.
2. Never let a woman spend the night.
3. Never date a woman with kids.

Kids freak me out. God only knows how many this baby daddy has. Man, what was I thinking when I was in college? Me, Drake Hanson. God's gift to women. Aka Donor 5262. It was a piece of cake and fifteen hundred dollars a month for my deposits (in sperm bank speak) came in handy. I just didn't think about the consequences. One day, some kid is going to call me Daddy and I'm going to get hit up for child support. Big time.

Now, my father is pressuring me to settle down because the investor who's looking to acquire his animation company doesn't want a player running a family-oriented business. Just in time, she came along. The temp. Dee Walker. The minute the hot as sin brunette with her killer curves and those chocolate brown eyes stepped foot in my office and saved me from an ugly disaster with her magic hands, I wanted her to be mine. Except she's totally off limits. And there's someone else she loves with all her heart and soul that I can't replace.

Can my temp become my forever before my past catches up with me? I'm willing to break all the rules.
After a car accident killed her parents when she was a child, Bronagh Murphy chose to box herself off from people in an effort to keep herself from future hurt. If she doesn't befriend people, talk to them or acknowledge them in any way they leave her alone just like she wants.

When Dominic Slater enters her life, ignoring him is all she has to do to get his attention. Dominic is used to attention, and when he and his brothers move to Dublin, Ireland for family business, he gets nothing but attention. Attention from everyone except the beautiful brunette with a sharp tongue.

Dominic wants Bronagh and the only way he can get to her, is by dragging her from the boxed off corner she has herself trapped in the only way he knows how... by force.

Dominic wants her, and what Dominic wants, Dominic gets.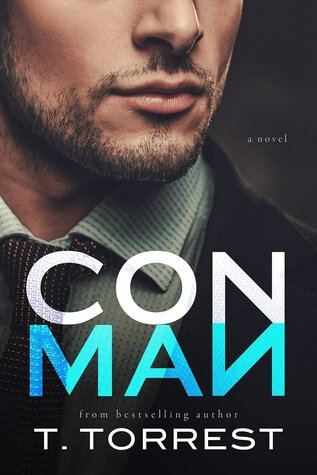 Lucas Taggart is the best con man in the business, so to speak.

A former-geek-turned-hottie, Luke is now an image consultant and life coach to the rich and privileged in New York City. His eight-week program is designed to transform ugly ducklings into swans by instilling some much-needed confidence, and hey, a makeover never hurts.

But when Ainsley Carrington signs up as a client, Luke's world is thrown into a tailspin. Ainsley doesn't need an image consultant; her image is already perfect just the way it is. Luke immediately finds himself grappling with his attraction to the introverted beauty as all his old insecurities come bubbling back to the surface.

Thankfully, his new friend Mia is around to help him see that maybe the only makeover needed is on himself. Soon enough, the coach becomes the player as lines get blurred and professionalism gets thrown out the window.

The thing is, Luke doesn't date his clients. Ever. But fighting his desire is proving more difficult than he ever imagined. Especially since the cocky and arrogant "confidence man" has just completely lost his cool.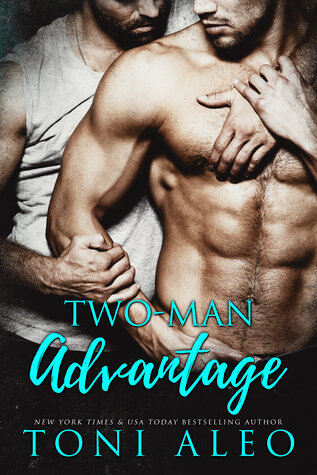 Two Man Advantage
by
Toni Aleo
3/5
Wells Lemiere knew the moment he saw Matty Haverbrooke, he had to have him. Matty was quiet, he was talented, he was beautiful, and Wells couldn't stay away.

As the youngest and most talented son of the NHL Commissioner, Matty had found the burden of family expectations almost too heavy to carry on even his broad shoulders. He had no intention of getting involved in a relationship with Wells. But the heart he'd given up for dead had other ideas.

Their affair was intense and overwhelming, but when Matty couldn't bring himself to come out and admit he wanted a public future with the man he loved, Wells had no choice but to honor his vow to live openly…and leave Matty behind.

But then he learns Wells is marrying another, and Matty knows he can't let that happen. Can he throw down his gloves and embrace his future with both hands? Or will he pull the door to his closet shut once more?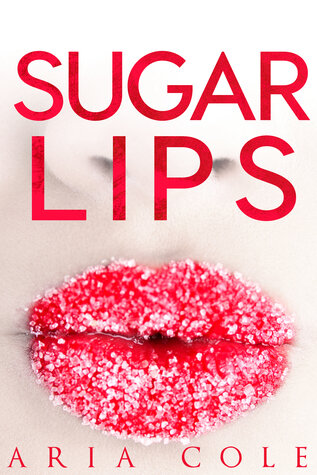 Sugar Lips
by
Aria Cole
No rating
When Nolan Redford finds a masked beauty in his arms at the office Halloween party, he's instantly taken. Her seductive curves are at odds with her innocent smile—she's sexy, uninhibited, and just the woman he needs to calm the animal inside. Tangled in a web of unbridled passion, their chemistry is combustible before masks are removed and true identities finally revealed.
Reese Hamilton is the last woman Nolan should want in his bed, but little does she know, he's already addicted to her sweet taste. He's taking steps to make her his—to make sure she never gets away.
Warning: Sugar Lips is over-the-top alpha male goodness, sweet enough to induce a toothache, and so sizzling Halloween will never be the same. Make a chocolate martini and spice up your night with Nolan and his sweet tr
e

at,

Reese—love stories this scorching should be illegal!