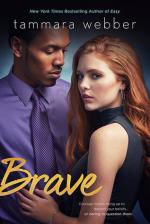 Courage means rising up to defend your beliefs...
or daring to question them.

Erin McIntyre was captivating, but forbidden
His professional subordinate
The embodiment of unearned privilege
The daughter of his sworn enemy

Isaac Maat was impossible to read
Smart, ambitious, and emotionally detached
Hotter than anyone's boss should ever be
And definitely hiding something...

He told himself that getting to know her would help him take down her father.
She told herself that getting under his skin would distract her wrecked heart from its misery.

Neither predicted their private war would lead to an intimate battle in which the victor would be the first one to SURRENDER.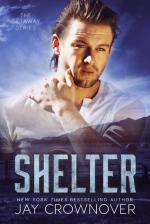 His life is chaos and confusion. It's a storm of uncertainty and raging emotion.

Sutton Warner is a mess. Everything in his life feels like it's unraveling.

He's let a lot of people down lately, including his daughter. Sutton always promised his little girl he would never disappoint her and that he would always be there when she needed him. Until he wasn't.

The truth is, he's used to disappointing the women in his life. First was his mother who couldn't find a reason to stick around when he was growing up. Then there's his ex. The woman who takes unbridled delight in making his life incredibly complicated.
Luckily, his daughter is still young enough to believe her old man is some kind of hero. But, he knows the day is coming when she realizes the truth, that he's just a man with some serious flaws and a list of ever-growing weaknesses.

Finally, there's the woman he's desperately trying to forget with every shot tossed back and each pill popped.

He more than disappointed Emrys…he almost got her killed.

Her love is steady and sure. It's a shelter shaped by conviction and silent assurance.

Emrys Santos is lost. Everything in her life feels pointless and futile.

She's been busy running away from her feelings and all the people who love her the most—including her best friend, the one person who knows exactly what she's been through. They promised to always stick together and to lean on one another. It was a promise Em had to break so she could lick her wounds and figure out her next move. For once, there is no easy way out of the tangled web of emotions she's caught up in, and right now, she recognizes that all roads lead back to Wyoming…and back to Sutton.

The man she nearly got killed.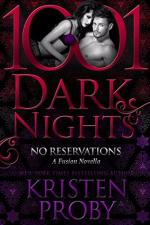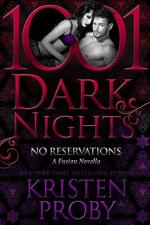 New York Times bestselling author Kristen Proby returns with a new novella in her delectable Fusion series. It promises to delight the mind…and the senses.
Roomies by Christina Lauren December 5th 2017
Marriages of convenience are so…inconvenient.

Rescued by Calvin McLoughlin from a would-be subway attacker, Holland Bakker pays the brilliant musician back by pulling some of her errand-girl strings and getting him an audition with a big-time musical director. When the tryout goes better than even Holland could have imagined, Calvin is set for a great entry into Broadway—until he admits his student visa has expired and he's in the country illegally.

Holland impulsively offers to wed the Irishman to keep him in New York, her growing infatuation a secret only to him. As their relationship evolves from awkward roommates to besotted lovers, Calvin becomes the darling of Broadway. In the middle of the theatrics and the acting-not-acting, what will it take for Holland and Calvin to realise that they both stopped pretending a long time ago?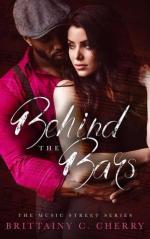 Behind the Bars by Brittainy C. Cherry December 7th 2017
When I first met Jasmine Greene, she came in as raindrops.

I was the awkward musician, and she was the high school queen.
The only things we had in common were our music and our loneliness.

Something in her eyes told me her smile wasn't always the truth.
Something in her voice gave me a hope I always wished to find.
And in a flash, she was gone.

Years later, she was standing in front of me on a street in New Orleans.
She was different, but so was I. Life made us colder. Harder. Isolated.

Caged.

Even though we were different, the broken pieces of me recognized the sadness in her.
Now she was back, and I wouldn't make the mistake of letting her go again.

When I first met Jasmine Greene, she came in as raindrops.
When we met again, I became her darkest storm.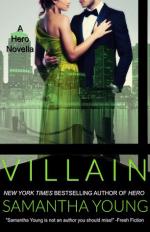 The sexy and emotional companion novella to the New York Times bestselling romance Hero.

Nadia Ray is not just a broadcast meteorologist. She's Boston's morning television It Girl. Successful and independent, she's put a past she's ashamed of behind her and is forging a future she can be proud of. However, when her new boss discovers her secret he blackmails her, intent on using Nadia's popularity to make them the number one morning show in Massachusetts. He wants her to be part of uncovering the city's biggest scandal - a secret billionaire Caine Carraway is hiding.

Soon Nadia is thrown into the path of Caine's best friend: sexy, wealthy bachelor Henry Lexington. But she doesn't encounter the dashing high society gentleman Henry is purported to be. Instead she's faced with an insulting and defensive villain who misjudges her at every turn.

When Henry finally realizes the truth, and decides to make amends, Nadia wants nothing to do with him. But she underestimates his determination and charm and soon they find themselves embroiled in an intense, passionate affair.

An affair Nadia knows must come to an end before their feelings grow any deeper and he discovers her secrets.

After all, Henry Lexington isn't the only one who played the part of a villain once…
Return to the Coincidence world and follow the characters Callie and Kayden, Luke and Violet, Emery and Ryler, and Seth and Greyson as the navigate through relationships, engagements, school, jobs--life.
Books 1-2 of the Coincidence Diaries, a spin-off of The Coincidence Series.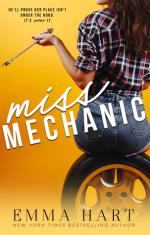 Miss Mechanic

by

Emma Hart

December 12th 2017
Two mechanics. One rivalry.
She'll prove she's as good as she says she is.
He'll prove her place isn't under the hood.
It's over it.

"Don't let the bastards get you down."
For twenty-six years, I lived by my daddy's motto. Which is why "Mechanic Wanted" is all it takes for me to apply for the job at the garage we once owned.
And I meet the biggest bastard of them all.
Dexter Ryne. Hotter than Hell in July and a firm believer that my place is on reception, taking phone calls and looking pretty. Not getting dirty under the hood of a car.
Determined to prove each other wrong, we make a deal.
I have three weeks to prove my worth as a mechanic. If I don't, I'm on telephone duty.
If I do, he'll accept defeat and make my job permanent.
Now, all I have to do is fight my attraction to the cocky little… beep.
Problem is, an engine isn't the only thing he knows how to make purr…