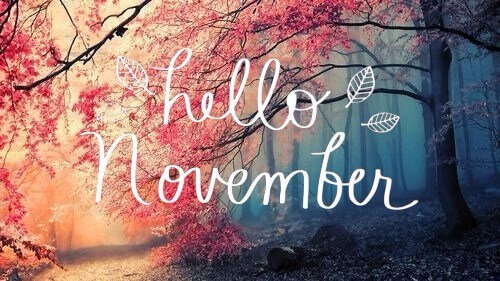 Three Words Cursed

by

Nikki Godwin

November 24th
Seventeen-year-old Haven doesn't remember life before the Surge.
Before electricity was zapped to near non-existence.
Before families sold their children and big cities became ghost towns.
Before she met her best friend Cricket, the 6'10" boy she rescued from a freak show.

After spending a year as the McCall circus's star dancer, Haven is blindsided when her employer sells her to a brothel. Refusing to be sold into prostitution, she hatches an escape plan, but after her final show, she and Cricket are interrupted mid-escape by an intoxicated assassin named Breck. He is everything Haven fears about the outside world - dangerous, cold, and yet incredibly charming.

But Breck's arrival ends with a trail of blood and their faces plastered on WANTED posters. Haven agrees to leave under his protection on one condition - Cricket goes too - and because Breck can't fight his burning infatuation with Haven, he agrees.

Hopping trains and hiding out in a misfit circus wasn't the life she'd envisioned, but as Breck's hard exterior softens and Cricket's smile is no longer painted, Haven finally realizes how badly she wants to be free and in control of her own life.

With the brothel and McCall's investors closing in on them, Haven must fight for what she wants - but the price for freedom is greater than she ever imagined.

Maybe something terrible happened to her that she can't even remember. And maybe it drives her crazy when her friends treat her like she's on the verge of breaking because of it. Maybe it feels even worse when they do what she asks and pretend that it never happened at all. And maybe she's been getting harassing emails and messages for months from people who don't even know her, but hate her all the same.

But none of that matters because she's just fine.

For Ryan Blake, Stella was always that girl. Vibrant and hilarious and beautiful. He wanted her as his best friend. His more than friends. His everything and anything that she would give him. Which these days is a whole lot of nothing. She gets angry when he's there. Angry when he's not there. Angry when he tries to talk and when he doesn't.

When Stella devises an unconventional art project for one of her classes all about exploring intimacy—between both friends and strangers—Ryan finds himself stepping in as guinea pig after one of her subjects bails. What was supposed to be an objective and artistic look at emotion and secrets and sex suddenly becomes much more personal. When he hits it off with another girl from the project, Stella will have to decide if she's willing to do more than make art about intimacy. To keep him, she'll have to open up and let herself be the one thing she swore she'd never be again.

Vulnerable.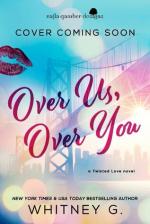 Over Us, Over You

by

Whitney G.

November 30th
I like sex. Kinky sex. The kinkier the better.

Every day, it's all I think about as I serve coffee and hand out business agendas to men who have no idea I'm not the prim proper girl they think I am.

With a day job as the secretary to one of New York's most powerful men, Hudson Pierce, I have to keep my double life quiet. As long as I do, it's not a problem.

Enter: Nathan Sinclair. Tall, dark and handsome doesn't come close to describing how hot he is. And that's with his clothes on. But after a dirty, filthy rendezvous, I accept that if we ever see each other again, he'll walk right by my desk on his way to see my boss without recognizing me.

Only, that's not what happens. Not the first time I see him after the party. Or the next time. Or the time after that. And as much as I try to stop it, my two worlds are crashing into each other, putting my job and my reputation at risk.

And all I can think about is Nathan Sinclair.

All I can think about is getting just one more dirty, filthy fix.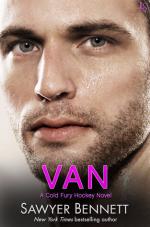 Score one for the Carolina Cold Fury hockey team as a stone-cold badass melts for a woman who makes his blood run hot.

As one of the league's toughest enforcers, Van Turner is ruthless on the ice. He plays hard because it's the only way to channel the rage boiling inside, and a reputation as an A-hole is better than everyone knowing the truth. Van has spent his entire life running from a secret that's kept him from getting involved in relationships—or accepting lucrative deals with East Coast teams. Then the Carolina Cold Fury makes him an offer he can't refuse . . . and Van meets a woman he can't resist.

Simone Fournier is the stubborn one in her family—and that's saying something, considering her brothers are two of the Cold Fury's biggest stars. Simone gets what she wants, and what she wants is Van. Still, there's a part of him Simone can't reach, no matter how hard she tries. In private, he's all fire and passion. In public, he freezes her out. Van may want to push her away, but Simone won't let him go that easily. Because this time, she's playing for keeps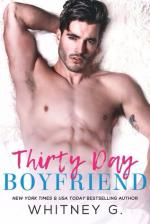 Thirty Day Boyfriend

by

Whitney G.

November 2nd
I should've never agreed to this arrangement...
Thirty days ago, my boss—Mr. Wolf of Wall Street, came to me with an offer I couldn't refuse: Sign my name on the dotted line and pretend to be his fiancée for one month. If I agreed, he would let me out of my employment contract with a "very generous" severance package.
The rules were pretty simple: No intimate kissing, no actual sex. Just pretend to love each other for the press, even though I've secretly wanted to knock that sexy smirk off his face since the first day we met.
I definitely didn't need to think twice about this. I signed my name and started counting down the seconds to when I would never have to deal with his special brand of ass-holery again.
I only made it to one minute...
We argued the entire four-hour flight to his hometown, failed to make a convincing impression with the welcoming press, and right when I was about to knock that arrogant look off his face in real life? He purposely dropped his bath towel in front of me, distracting me with his nine-inch cock to "show me who the bigger person was" in our relationship. Then he gave me his trademark smirk once again and asked if I wanted to consummate our marriage.
Tragically, this is only day one.
We still have 29 more days to go...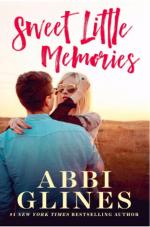 Book #3 in the Sweet Little Series. Trusting again and facing the lies that had surrounded her entire life, Beulah is ready to move on. Love and enjoy the man she's found happiness with. When the past comes back yet again with one last skeleton in the closet.
E L James revisits the world of Fifty Shades with a deeper and darker take on the love story that has enthralled millions of readers around the globe.
Their scorching, sensual affair ended in heartbreak and recrimination, but Christian Grey cannot get Anastasia Steele out of his mind, or his blood. Determined to win her back, he tries to suppress his darkest desires and his need for complete control, and to love Ana on her own terms.
But the horrors of his childhood still haunt him, and Ana's scheming boss, Jack Hyde, clearly wants her for himself. Can Christian's confidant and therapist, Dr. Flynn, help him face down his demons? Or will the possessiveness of Elena, his seducer, and the deranged devotion of Leila, his former submissive, drag Christian down into the past?
And if Christian does win Ana back, can a man so dark and damaged ever hope to keep her?
Bad at Love

by

Karina Halle

November 16th
She's bad at love, but he's even worse...
Marina is hot, blonde, and wickedly smart, but when it comes to men? She's hopeless. Between her quirks and her lack of filter, there isn't a man in Los Angeles that will stick around after the third date.
Her handsome, charming friend Lazarus has the opposite problem. Everyone wants to be his girlfriend, but he gets bored and moves on quickly.
There's only one way to figure out why neither of them has cracked this love thing-- they'll date each other. On paper, it's the perfect experiment. But in reality, things between Marina and Laz get complicated quickly.
They might be bad at love, but they are even worse at being friends.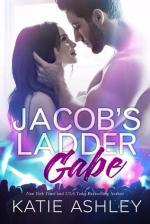 As the lead songwriter for Jacob's Ladder, the last thing Gabe Renard needs is a debilitating case of writer's block. After years of meaningless one night stands, he's finding it hard to pen the love-filled ballads the label is requesting. In an effort to clear his mind, Gabe takes his jeep off-roading in the North Georgia Mountains. When a wrong-turn leads to him getting stuck more than just creatively, he's forced to call for help. To his surprise, the "Ray" who has been sent by Hart Wreckers to his aid is actually "Rae"—a sexy-as-hell spitfire in a pair of tight-as-hell jeans. The combination of Rae's sassy mouth and rocking body might be the inspiration Gabe needs. But for the first time since becoming a rock star, his advances have been shot down.

Reagan Hart has never been a fan of musicians. In fact, just the mention of one might cause her to throw a tire tool. Her disgust for them started when she was just eight and her mother ran off with a traveling country singer, and it only worsened when at seventeen, her rocker boyfriend knocked her up before blowing out of town. As a single mother taking care of her family's collision business, Rae doesn't have time for hook ups, much less a relationship. And if she did make time, a musician would be last on her list, even one as good-looking as Gabe Renard.

Can Gabe find the words to prove not only to Rae, but himself, that she's the only one for him?