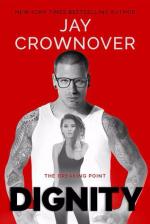 Looks can be deceiving.

I knew that most people took one look at the ink and the impossibly big and strong body it covered and decided I was a brawler…a bruiser…a beast. However, I was hardwired to be a thinker, not a fighter—my mind being my greatest weapon and my biggest weakness.

I should have chosen to use my brain and talents to be one of the good guys, a hero, a man with dignity and worth.

I turned my back on dignity and sold my soul to the highest bidder, deciding to dance with the devil, instead.

I couldn't figure out how to help myself, so there was zero chance I knew how to save someone else.

That someone else was Noe Lee. She was the unkempt, unruly thief who was just as smart as I was and twice as street savvy. She was annoyingly adorable beneath the dirt and grime and she was in trouble. In way over her head, I told myself it wasn't my job to keep her from drowning. In the Point, it was sink or swim and I wasn't the designated lifeguard on duty.

I had shut the door in her face, but now she's gone…vanished…disappeared without a trace. It took less than a second for me to realize that I wanted her back.

When a woman comes along that melts all the frozen, hard things you're made of, you'll do anything you have to, to bring her home.

What you see is not always what you get…and with a man like me there is more than anyone ever bargained for.
I looove it! Strong characters! Genius with muscles and glasses ! I could'nt help but thought about Wentworth Miller ( Prison break ) for Stark yummy Yummy
5/5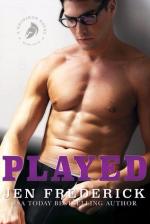 She's been playing it close...
Ara Martin and college football star Ty Masters have been best friends since the first day of school when Ty literally ran her over. She fell for him immediately, but having lived under the shadow of her famous father, she knows a relationship with irresistible Ty would only end in heartbreak. For four years, she's kept her feelings hidden. But one drunken encounter weeks before graduation is about to expose Ara's biggest secret and destroy her most treasured relationship.
He's been playing for keeps…
Ty is about to be drafted into the NFL, but his personal life is a mess. He's got an agent he doesn't like, a brother who can't stop offering his opinion, and a beautiful woman he craves but can't have. He can fire his agent and ignore his brother, but he's not sure what to do about Ara. Ty's been able to run down every quarterback he's faced, but his sexy, stubborn best friend keeps slipping through his fingers.

Luckily, he's not one for giving up, and once he gets his hands on her, he's never letting go.
4/5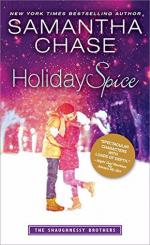 Darcy Shaughnessy has gotten used to her overbearing brothers chasing away any man she wants to date. But a chance meeting with a brooding -- and deliciously handsome -- artist is about to make this holiday season one to remember.
There's only one thing Benjamin Tanner loves more than his woodcarving: solitude. Then he gets snowed in with Darcy in his cozy cabin in the woods, and their heated feelings begin to melt the icy barrier between them.
With Ben's need for privacy and Darcy's love of family and social life, will opposites still attract once the snow clears and the holiday festivities come to an end?
3/5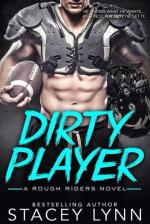 Shannon Hale knows what she wants in life. Or so she thought.
But one cheating fiancé and shredded wedding dress later, she skips town desperately needing a do-over. So she moves in with her brother, the new quarterback for the Raleigh Rough Riders, starts her own business, and vows to live by her own rules and no one else's.
Oliver Powell is a man who always gets what he wants. As the sexy as sin MVP Tight End, he's arrogant. He's loaded. He's also got a sizeable package below the belt that drives the women crazy.
And he's focused. The prize—a Super Bowl ring on his finger.
His concentration on getting that ring is unwavering—until Shannon Hale shows up. Now the only game he wants to win involves her ending up in his bed.
The problem? Shannon wants nothing to do with NFL's resident playboy.
The solution? Play dirty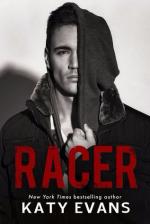 A bad boy with something to prove.
A woman with a mission.
The race of their lives.
The love of a lifetime.
I don't think his parents expected him to live up to his name—Racer Tate—but once he felt the adrenaline rush behind the wheel, he was addicted.
He's the fastest, fiercest driver around.

Scouting new talent brings me to his doorstep...
but his smile sends me to my knees.

The sexy, mysterious Racer Tate is not the kind of man a girl like me falls for. He's secretive, reckless, elusive. But his proximity pushes me beyond reason, and his kiss....

This is our last chance to win, and he is our only hope. I'm supposed to watch him—make sure he doesn't get into trouble. But it's an impossible task. And now the one in heart wrenching, toe-curling, soul-crushing trouble is me. Because when your heart belongs to someone, their truths become your own, and their secrets become your salvation...or your curse.

He says he wants me. He says I'm the One. But he also thinks he'll break my heart, one piece at a time until it's gone.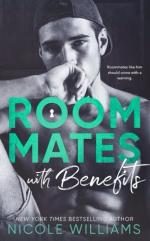 Soren Decker. He's the epitome of the "bad boy, good man" persona. The best of both worlds. The worst of them too. He's the type of guy most girls wouldn't mind sharing a confined space with, except my new roommate isn't all swagger and chiseled abs.
He's bossy. Messy. Cocky. Infuriating. Doesn't believe in personal space. Has no qualms about roaming the apartment with a loincloth-sized towel cinched around his waist. Seems under the delusion he's my personal protector (refer back to infuriating). He plays college baseball and holds down a part-time job—I don't know where he finds the time to get on my nerves.
We have nothing in common . . . except our attraction to one another. And in six hundred square feet of shared space, the tension only has so much room to grow before one of us gives in to temptation. But really, what chance do a couple of young kids chasing their dreams in the big city have of making it?

Since Soren claims I know squat about sports (he might have a semi-point), here's a stat for him—one in a million. That's our odds.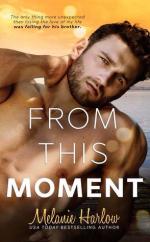 It was like seeing a ghost.
When my late husband's twin brother moves back to our small town, I want to avoid him. Everything about Wes reminds me of the man I lost and the life we'd planned together, and after eighteen long months struggling just to get out of bed, I'm finally doing okay. I have a new job, an amazing support group, and a beautiful five-year-old daughter to parent. I don't want to go backward.
But I'm drawn to him, too. He understands my grief and anger and guilt like no one else—and I understand his. Before long, that understanding becomes desire, and that desire becomes uncontrollable.
He says he doesn't care what people think, and love can never be wrong. But life has taught me its cruelest lesson--love doesn't always win.
If only my heart would believe it.
4/5
Not every mistake deserves a consequence. Sometimes the only thing it deserves is forgiveness.

The Voss family is anything but normal. They live in a repurposed church, newly baptized Dollar Voss. The once cancer-stricken mother lives in the basement, the father is married to the mother's former nurse, the little half-brother isn't allowed to do or eat anything fun, and the eldest siblings are irritatingly perfect. Then, there's Merit.

Merit Voss collects trophies she hasn't earned and secrets her family forces her to keep. While browsing the local antiques shop for her next trophy, she finds Sagan. His wit and unapologetic idealism disarm and spark renewed life into her—until she discovers that he's completely unavailable. Merit retreats deeper into herself, watching her family from the sidelines when she learns a secret that no trophy in the world can fix.

Fed up with the lies, Merit decides to shatter the happy family illusion that she's never been a part of before leaving them behind for good. When her escape plan fails, Merit is forced to deal with the staggering consequences of telling the truth and losing the one boy she loves.
3/5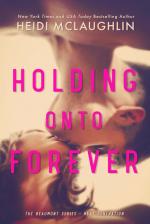 The road for Noah Westbury has been carved out for him, long before he knew who his father was. Making sure he worked hard to deserve the opportunities provided to him, Noah is exactly where he dreamed of being - starting QB for Portland Pioneers. Together with a Victoria Secret's model girlfriend by his side, life couldn't get much better. Except for the fact that standing in his path is Peyton Powell-James, his life-long friend and the one woman he can never have.

Peyton Powell-James always knew her future would be in football and dreams of having a successful sports journalism career once she graduates college. After being given an assignment to cover a professional game from the sidelines, Peyton believes that everything is going to plan until one fateful night changes her life.

Harsh reality sets in for Noah and Peyton. One could lose everything, while the other one struggles to keep the families together.
4/5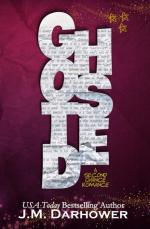 He's a troubled young actor, Hollywood's newest heartthrob, struggling with fame as the star of the latest superhero franchise. Through scandal after scandal, addiction on top of addiction, a flurry of paparazzi hunt him as he fights to conquer his demons.
She's a single mother, assistant manager at a grocery store, existing in monotony with her five-year-old daughter. Every day when she goes to work, lurid tabloids surround her, the face of a notorious bad boy haunting her from their covers.
A man and a woman, living vastly different lives, but that wasn't always the case. Once, they were just a boy and a girl who bonded over comic books and fell in love unexpectedly.
When Kennedy Garfield met Jonathan Cunningham back in high school, she knew he had all the makings of a tragic hero. With stars in his eyes, and her heart on her sleeve, the pair ran away together to follow their dreams.
But dreams, sometimes, turn into nightmares.

Now, years later, the only thing they share is a daughter—one who has no idea her father plays her favorite superhero. But Jonathan is desperate to make amends, and at the top of his list is the woman who gave up everything for him and the little girl he hasn't yet met.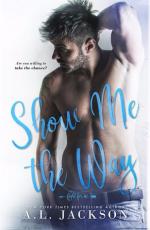 Rex Gunner. As bitter as he is beautiful.
The owner of the largest construction company in Gingham Lakes has been burned one too many times. His wife leaving him to raise their daughter was the last blow this single dad could take. The only woman he'll let into his heart is his little girl.
Rynna Dayne. As vulnerable as she is tempting.
She ran from Gingham Lakes when she was seventeen. She swore to herself she would never return. Then her grandmother passed away and left her the deed to the diner that she once loved.
When Rex meets his new neighbor, he knows he's in trouble.
She's gorgeous and sweet and everything he can't trust.

Until she becomes the one thing he can't resist.
One kiss sends them tumbling toward ecstasy.
But in a town this size, pasts are bound to collide. Caught in a web of lies, betrayal, and disloyalty, Rex must make a choice.
Will he hide behind his walls or will he take the chance . . .
5/5 <3<3<3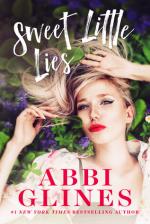 After facing a truth she never imagined, Beulah has to find a new path. Build a life without help and take care of her sister alone. Or does she…
3/5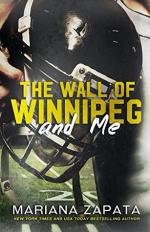 The Wall of Winnipeg and Me
by
Mariana Zapata
Vanessa Mazur knows she's doing the right thing. She shouldn't feel bad for quitting. Being an assistant/housekeeper/fairy godmother to the top defensive end in the National Football Organization was always supposed to be temporary. She has plans and none of them include washing extra-large underwear longer than necessary.

But when Aiden Graves shows up at her door wanting her to come back, she's beyond shocked.

For two years, the man known as The Wall of Winnipeg couldn't find it in him to tell her good morning or congratulate her on her birthday. Now? He's asking for the unthinkable.

What do you say to the man who is used to getting everything he wants?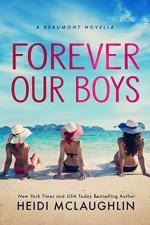 Come back to Beaumont… sort of! Join Josie, Katelyn, and Jenna when they embark on a vacation, away from the glitz and glam that their lives have become.
With Katelyn and Jenna living in California, and Josie in Beaumont, the daily coffee at Whimsicality has long been forgotten, while motherhood and being wives to Harrison, Jimmy, and Liam have taken over, the best friends aren't able to see each other as often as they like. After their husbands all but push them out the door, they meet up for a week of sun, relaxation, and reminiscing.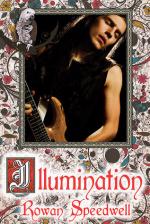 Adam Craig is burned out. Lead singer of the hard rock band Black Varen, he's tired of the empty life of groupies, paparazzi, and hotel rooms. Worse, a life in the closet. After the final concert of their latest tour, he flees the after-party in pursuit of memories of lost summers and carefree days, until he passes out on the patio of a shuttered lake resort.

Miles Caldwell is a brilliant artist, tied by agoraphobia and social anxiety to his family's lodge. Alone but for his parrot, he spends his days illuminating manuscripts and hiding from the complexities of life. When he discovers Adam asleep in a deck chair, he's furious but intrigued. Adam soon charms his way into Miles' bed, and they lose themselves in a summer idyll, safe from the compromises and claims of reality.

But Adam's life, with all its demands, is waiting for him. And Miles, uncertain of Adam's true feelings, is battling demons of his own. Somehow, the man who's never home and the man who never leaves it must find the strength to fight for a future together.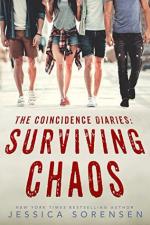 A novella series
Now in her last year of college, Callie feels like she wants to do something amazing with her life. When she gets a job offer to write for at an unconventional newspaper, she wonders if it's the change she's looking for. But her first assignment hits close to home, and she has to decide if she's strong enough to handle it.

Kayden's life has been going great. He's about to graduate, the draft is coming up, and his relationship with Callie is stronger than ever. But when a secret from his family's past is revealed, he realizes not everything about his life is what it seems.
3/5