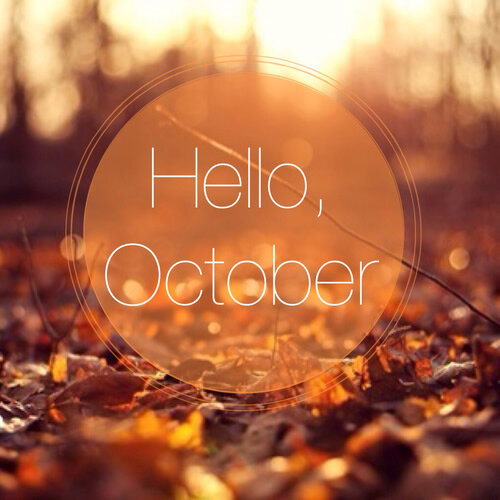 Breaking Hollywood

by

Samantha Towle

October 3rd
From This Moment

by

Melanie Harlow

October 10th
Without Merit

by

Colleen Hoover

October 3rd
Forget You, Ethan

by

Whitney G.

October 30th
Looks can be deceiving.

I knew that most people took one look at the ink and the impossibly big and strong body it covered and decided I was a brawler…a bruiser…a beast. However, I was hardwired to be a thinker, not a fighter—my mind being my greatest weapon and my biggest weakness.

I should have chosen to use my brain and talents to be one of the good guys, a hero, a man with dignity and worth.

I turned my back on dignity and sold my soul to the highest bidder, deciding to dance with the devil, instead.

I couldn't figure out how to help myself, so there was zero chance I knew how to save someone else.

That someone else was Noe Lee. She was the unkempt, unruly thief who was just as smart as I was and twice as street savvy. She was annoyingly adorable beneath the dirt and grime and she was in trouble. In way over her head, I told myself it wasn't my job to keep her from drowning. In the Point, it was sink or swim and I wasn't the designated lifeguard on duty.

I had shut the door in her face, but now she's gone…vanished…disappeared without a trace. It took less than a second for me to realize that I wanted her back.

When a woman comes along that melts all the frozen, hard things you're made of, you'll do anything you have to, to bring her home.

What you see is not always what you get…and with a man like me there is more than anyone ever bargained for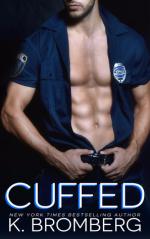 "I hate you. I never want to see you again."

Grant Malone is not the reason I moved back to Sunnyville—at least that's what I tell myself. Yet, those parting words I said to him back in third grade, ring in my ears every time a townsperson brings up one of the Malone boys. I thought time had healed my wounds. I was wrong. Nothing could have prepared me for how I felt when I finally saw him again.

Twenty years does a lot to turn a boy into a man. One who hits all my buttons—sexy, funny, attractive, and a police officer. But Grant is off limits because he knows too much about my past.

But I'm drawn to him. That damn uniform of his doesn't hurt either. It'll be my downfall. I know it.

What's one night of sex going to hurt . . . right?

***

I've always loved Emmy Reeves.

That's why I'm shocked to see her all these years later. The shy girl I once knew is all grown up.

Adventurous and full of life, she owns my heart now, just as much as she did back then. Convincing her of that is a whole different story.

I'll give her the one night she asks for—like that's a hardship—but when it comes to letting her walk away after, she has another thing coming. There's no way in hell I'm letting her go this time without a fight.


She's been playing it close...

Ara Martin and college football star Ty Masters have been best friends since the first day of school when Ty literally ran her over. She fell for him immediately, but having lived under the shadow of her famous father, she knows a relationship with irresistible Ty would only end in heartbreak. For four years, she's kept her feelings hidden. But one drunken encounter weeks before graduation is about to expose Ara's biggest secret and destroy her most treasured relationship.

He's been playing for keeps…

Ty is about to be drafted into the NFL, but his personal life is a mess. He's got an agent he doesn't like, a brother who can't stop offering his opinion, and a beautiful woman he craves but can't have. He can fire his agent and ignore his brother, but he's not sure what to do about Ara. Ty's been able to run down every quarterback he's faced, but his sexy, stubborn best friend keeps slipping through his fingers.

Luckily, he's not one for giving up, and once he gets his hands on her, he's never letting go.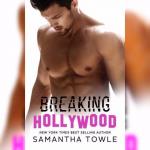 Breaking Hollywood

by

Samantha Towle

October 3rd
Breaking Hollywood is a a hot and hilarious standalone romance from New York Times bestselling author Samantha Towle...
It wasn't supposed to be like this...
I wasn't supposed to be boyfriendless, homeless and jobless at twenty-eight. And I most definitely wasn't supposed to hit Hollywood's resident bad boy Gabriel Evans with my car and break his foot.
Now I'm stuck in his apartment, taking care of him while he's incapacitated. Living with the hottest guy in Hollywood, who I've had a crush on forever, doesn't sound like a chore, right? Wrong.
Gabriel Evans is rude, crude, drinks way too much and, as soon as his foot is healed, I'm out of here.
So, why do I keep forgetting to check the classifieds? And keep getting flustered when I see him shirtless? Breaking Hollywood wasn't part of the plan. But neither was falling in love with him.
My name's Max Hall, and I need to f***. As a pro hockey player who's been away from the game for over a year, my libido has picked one hell of an an inconvenient time to come roaring back to life.

After my wife died from a rare form of cancer, sex was the last thing on my mind. Same with hockey, the other love of my life. Now, after fifteen months of eating too much, drinking too much, and generally just feeling sorry for myself, I'm facing a steep uphill battle to get my ass in shape and play my way back onto the Chicago Aces.

So I'm not looking for a relationship. Just sex. Yeah, I know how that makes me sound. But the truth is, I'll never love another woman the way I loved my wife. When I meet a sexy bridesmaid at my teammate's wedding, I decide to scratch that itch. A fling with Kendra Armstrong in her posh hotel room could be just what the trainer ordered.

Not only is Kendra smokin' hot, she's dynamite in bed—one of the perks of being a sex toy designer. Since she lives in New York anyway, we agree to keep things casual, no strings attached. The arrangement is perfect . . . until one of us falls in love. And it's not me.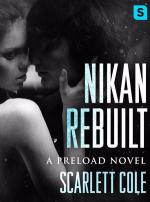 What happens when fate pushes a rockstar and the only girl he's ever loved back into each other's lives?

Nikan plays his seven-string and sings back-up the way he lives life. Fast, easy and hot as hell.
Jenny lives her life helping give kids a safe place to call home.
Their lives are about as far apart as can be, the millionaire and the coupon cutter, but if they can trust their hearts, they might have a second chance at the type of love to last a lifetime.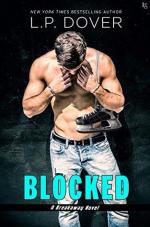 He's got every reason to be cocky . . . until a female cuts him down to size.

I'm Dallas Easton, the best goaltender in the league. I make a damn good living playing hockey, and with women falling at my feet wherever I go, why not enjoy it? I get whatever I want, whenever I want—that is, until I come across the one player who gets the best of me on the ice.

When I try to pummel the dude, all hell breaks loose. Imagine my surprise when the helmet comes off to reveal a woman underneath. And not just any woman, but the sexiest woman I've ever seen. Callie Davis is the complete opposite of the puck bunnies I usually go for, a good girl with sick moves and a selfless streak a mile wide. I need to make amends, but she dodges me at every turn. It doesn't help that Callie's brother hates my guts, or that my agent thinks she's bad for my career.

But I could care less what they think. I can't let our little run-in on the ice be the end of our story. Because when I set my sights on something, I won't rest until I score.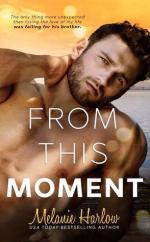 From This Moment

by

Melanie Harlow

October 10th
It was like seeing a ghost.

When my late husband's twin brother moves back to our small town, I want to avoid him. Everything about Wes reminds me of the man I lost and the life we'd planned together, and after eighteen long months struggling just to get out of bed, I'm finally doing okay. I have a new job, an amazing support group, and a beautiful five-year-old daughter to parent. I don't want to go backward.

But I'm drawn to him, too. He understands my grief and anger and loneliness like no one else—and I understand his. Before long, that understanding becomes desire, and that desire becomes uncontrollable.

We make excuses. We blame our sorrow. We promise each other it will never happen again.

But it does.

And when our secret threatens to destroy his family and my reputation, we'll have to decide what's more important—loyalty or love?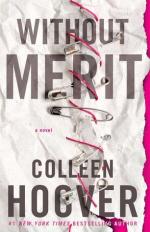 Without Merit

by

Colleen Hoover

October 3rd
Not every mistake deserves a consequence. Sometimes the only thing it deserves is forgiveness.

The Voss family is anything but normal. They live in a repurposed church, newly baptized Dollar Voss. The once cancer-stricken mother lives in the basement, the father is married to the mother's former nurse, the little half-brother isn't allowed to do or eat anything fun, and the eldest siblings are irritatingly perfect. Then, there's Merit.

Merit Voss collects trophies she hasn't earned and secrets her family forces her to keep. While browsing the local antiques shop for her next trophy, she finds Sagan. His wit and unapologetic idealism disarm and spark renewed life into her—until she discovers that he's completely unavailable. Merit retreats deeper into herself, watching her family from the sidelines when she learns a secret that no trophy in the world can fix.

Fed up with the lies, Merit decides to shatter the happy family illusion that she's never been a part of before leaving them behind for good. When her escape plan fails, Merit is forced to deal with the staggering consequences of telling the truth and losing the one boy she loves.

Poignant and powerful, Without Merit explores the layers of lies that tie a family together and the power of love and truth.
The road for Noah Westbury has been carved out for him, long before he knew who his father was. Making sure he worked hard to deserve the opportunities provided to him, Noah is exactly where he dreamed of being - starting QB for Portland Pioneers. Together with a Victoria Secret's model girlfriend by his side, life couldn't get much better. Except for the fact that standing in his path is Peyton Powell-James, his life-long friend and the one woman he can never have.

Peyton Powell-James always knew her future would be in football and dreams of having a successful sports journalism career once she graduates college. After being given an assignment to cover a professional game from the sidelines, Peyton believes that everything is going to plan until one fateful night changes her life.

Harsh reality sets in for Noah and Peyton. One could lose everything, while the other one struggles to keep the families together.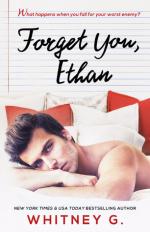 Forget You, Ethan

by

Whitney G.

October 30th
Keep your friends close and your enemies closer...

I've hated Rachel Dawson since I was seven years old. My next door neighbor and number one sworn enemy, she's the reason why almost all of our childhood fights ended with me setting something of hers on fire. (Or, vice versa.)

She snitched on me when I broke curfew.
I snitched on her when she lied about having a boyfriend.

We went back and forth like this throughout high school, both vowing to never talk to each other again when we went off to college.

But that was until she showed up at my apartment during my senior year and asked me for a temporary place to stay. Until I realized just how much between us had changed, and the line I thought we'd never cross became harder and harder to ignore...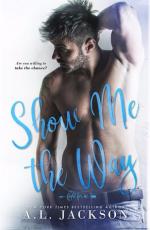 The first sexy, captivating, stand-alone novel in the brand-new FIGHT FOR ME series from NYT & USA Today Bestselling Author A.L. Jackson . . .

Rex Gunner. As bitter as he is beautiful.

The owner of the largest construction company in Gingham Lakes has been burned one too many times. His wife leaving him to raise their daughter was the last blow this single dad could take. The only woman he'll let into his heart is his little girl.

Rynna Dayne. As vulnerable as she is tempting.

She ran from Gingham Lakes when she was seventeen. She swore to herself she would never return. Then her grandmother passed away and left her the deed to the diner that she once loved.

When Rex meets his new neighbor, he knows he's in trouble.

She's gorgeous and sweet and everything he can't trust.

Until she becomes the one thing he can't resist.

One kiss sends them tumbling toward ecstasy.

But in a town this size, pasts are bound to collide. Caught in a web of lies, betrayal, and disloyalty, Rex must make a choice.

Will he hide behind his walls or will he take the chance . . .
Book #2 in the Sweet Series. After facing a truth she never imagined, Beulah has to find a new path. Build a life without help and take care of her sister alone. Or does she…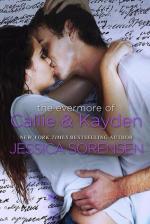 Return to the Coincidence world and follow the characters Callie and Kayden, Luke and Violet, Emery and Ryler, and Seth and Greyson as the navigate through relationships, engagements, school, jobs--life.
Books 1-2 of the Coincidence Diaries, a spin-off of The Coincidence Series.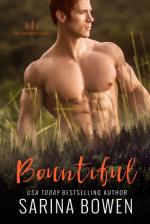 No last names. No life stories. Those were the rules.

Once upon a time a cocky, copper-haired tourist sauntered into Zara's bar. And even though she knew better, Zara indulged in a cure for the small-town blues. It was supposed to be an uncomplicated fling—a few sizzling weeks before he went back to his life, and she moved on.

Until an accidental pregnancy changed her life.

Two years later, she's made peace with the notion that Dave No-Last-Name will never be found. Until one summer day when he walks into her coffee shop, leveling her with the same hot smile that always renders her defenseless.

Dave Beringer has never forgotten the intense month he spent with prickly Zara. Their nights together were the first true intimacy he'd ever experienced. But the discovery of his child is the shock of a lifetime, and his ugly past puts relationships and family out of reach.

Or does it? Vermont's countryside has a way of nurturing even tortured souls. The fields and the orchards—and hard won love—are Bountiful.