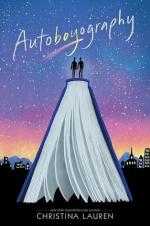 Autoboyography by Christina Lauren
Three years ago, Tanner Scott's family relocated from California to Utah, a move that nudged the bisexual teen temporarily back into the closet. Now, with one semester of high school to go, and no obstacles between him and out-of-state college freedom, Tanner plans to coast through his remaining classes and clear out of Utah.

But when his best friend Autumn dares him to take Provo High's prestigious Seminar—where honor roll students diligently toil to draft a book in a semester—Tanner can't resist going against his better judgment and having a go, if only to prove to Autumn how silly the whole thing is. Writing a book in four months sounds simple. Four months is an eternity.

It turns out, Tanner is only partly right: four months is a long time. After all, it takes only one second for him to notice Sebastian Brother, the Mormon prodigy who sold his own Seminar novel the year before and who now mentors the class. And it takes less than a month for Tanner to fall completely in love with him.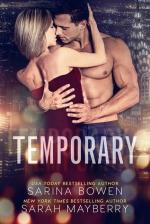 Temporary by Sarina Bowen Sarah Mayberry
The most beautiful man I've ever seen is the one who can ruin everything...

The first time I lay eyes on Callan Walker, I know he'll be trouble. With his smug grin, hot Aussie accent and thousand dollar shoes, he's just the kind of rich guy who always gets what he wants.

And he wants two things: a night of sin, and my cooperation as he outmaneuvers his powerful mother to take control of his uncle's estate.

I can't afford either one. I'm the only thing standing between my little sister and the foster care system. He may have money and charm on his side, but I have something even more powerful -- pure desperation. This temp job at his mother's company can become a full time job for me. It has to.

But when Callan's eyes rake over my body, sometimes I forget my obligations. His piercing gaze finds the fun, optimistic girl I used to be and not the tired person I've become.

And it works--if only for a moment. Our night together was a mistake. I can't afford to get sucked into his high-powered family's treachery. But the closer I get to Callan, the more layers I find beneath those expensive clothes. Though I can't forget this is temporary. He's temporary. I have too much to lose.

Too bad my foolish heart didn't get the memo...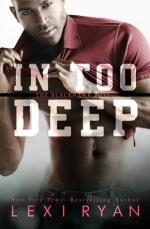 I have four months to make my wife fall in love with me or let her go forever.

I loved Bailey Green long before she watched her loser ex take his last breaths. I held her while they lowered his coffin into the ground, stilled her shaking hands when the nightmares would tear her from sleep. I waited for her through her grief. But while she was always willing to let me in her bed, she refused to let me in the one place I longed to be—her heart.

Tired of playing second string to a dead man, I let her go. I moved to Florida to begin my NFL career and tried to pretend my perfect life didn't leave me empty. I'd almost given up. Until one drunken night in Vegas, we stumbled down the aisle and said, "I do."

In exchange for the divorce she wants so badly, she's agreed to remain my wife until the end of the year. She has no idea the favors I've called in or the lies I've told to get her here, but if I succeed, none of that matters.

My secrets always seemed justified, but Bailey has her own—secrets that explain why she always pushed me away, secrets that make me wonder if I should have let her. Now we're in too deep and I might lose the only girl I've ever loved and the best friend I've ever had.

In Too Deep is a sexy and emotional novel intended for mature readers. It's the fifth book in the world of the Blackhawk Boys, but can be enjoyed as a standalone.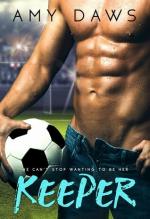 The youngest Harris brother's story: Booker Harris
**Reads great as a standalone**

They were best friends until they became roommates.
Booker Harris has spent the last several years pushing himself to become the best goalkeeper in the Championship League. Tired of living in the shadows of his headline-splashing brothers, he has finally carved a path of his own.
As a child, Poppy McAdams was content in her own little make-believe world, until the boy next door with dimples and pained eyes came barreling into her makeshift fort demanding all her attention.
Best friends for most of their lives, everything changes when Poppy abruptly leaves London for University.
Now she is back, and gone is the awkward girl from Booker's youth. She has been replaced by a stunning woman with secrets. Secrets that Booker is desperate to know.
Sharing a bedroom wall with your best friend from childhood quickly turns to anything but sweet and innocent.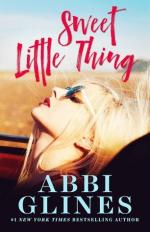 Sweet Little Thing (Sweet #1) by Abbi Glines
The day her mother passed away, Beulah was only given a name. That was it. No other explanation.

Portia Van Allan was not someone Beulah could believe her mother ever knew. Wealthy, self-absorbed and other than the fact Portia was supplying special care for Beulah's sister, Portia was cruel.

The day Portia's son returns home for the summer, Beulah discovers that Portia isn't in charge. This isn't her home at all. Her late husband left her with nothing. It all belongs to their son who doesn't seem to like his mother at all.

Jasper Van Allan doesn't know why his mother has hired a young gorgeous blonde to take care of the house and almost lets her go before he finds out the truth.

Realizing there's more to Beulah than a stunning face, he keeps finding reasons to be near her all the time. It's all falling into place, it all begins to make sense . . . until the real lies, the dark secrets, and the skeletons come tumbling out of the Van Allan closet. Twisted truths that will send Beulah running . . .