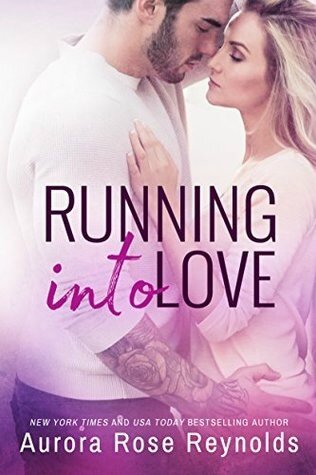 Fawn Reed has kissed one too many toads and has finally decided that Prince Charming doesn't exist. After countless mishaps, mistakes, and unmitigated disasters on the dating scene, she's decided to give up and move on with her life…solo.

Everything changes, however, after Fawn runs into Levi Fremont, a homicide detective new to New York City.

Dedication to the job has rendered Levi's love life nonexistent—until he moves in next door to the free-spirited Fawn. After a series of comedic run-ins push them together, will they finally give in to the inevitable and realize—maybe—they are perfect for each other?
Review
Running Into Love is the 1rst book of Aurora Rose Reynolds's new serie...and let me tell you that's a good one!! It's sweet, sexy and funny as hell...
A clumsy teacher and a hot cop! :) the perfect couple...Honestly I laugh so hard while reading it! it's a sweet read without so much drama... honestly it's perfect for a sunday while it's raining outside. this just feel good!
Can't wait to read the next one! :)
4/5