Tattooist Chris Zelter doesn't always make the best decisions when it comes to the people he cares about, or the women he gets involved with. Things have changed recently, though. Chris has lost interest in casual flings as he finds himself wrapped up in Sarah Adamson, a waitress at the local strip club he frequents. It takes months of persistent attention before she finally agrees to date him, and he's determined not to mess it up.

Just as things are finally going his way, Chris receives a troubled phone call in the middle of the night from Hayden Stryker, his best friend and business partner. Unexpected revelations and the sudden departure of his girlfriend, Tenley, has nearly sent Hayden over the edge. Add in a speeding ticket and an impounded car, and Hayden is balanced on the precipice of a total meltdown. Worried about his friend, Chris sets out on a rescue road trip, first to get Hayden, and then to bring back Tenley. The two men run into unforeseen roadblocks, proving even the best intentions don't guarantee results.

Chris and Hayden return to Chicago empty handed, and Chris is left feeling as if he's let down all the people who matter, especially Sarah. But Chris discovers that sometimes the best way to deal with failure is to find a way to forget about it. And losing himself in Sarah is the perfect way to do just that.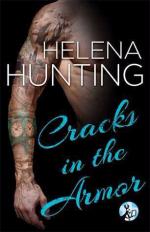 Chris, a sexy tattoo artist, tries to win the heart of Sarah, a grad student with little interest in him, in this second e-short and follow-up to Helena Hunting's gripping love story, Clipped Wings—"twisted, dark, incredibly erotic…a love story like no other" (USA TODAY bestselling author Alice Clayton).
Part owner of the Chicago tattoo shop Inked Armor, Chris Zelter is a talented artist who decorates skin with gorgeous designs. He might look the part of the typical jacked-up, inked-up bad-boy, but underneath is a fiercely loyal, complicated man. Kicked out at sixteen, Chris has had to fend for himself for the last twelve years, making his Inked Armor crew as much family as they are business partners. For him, it's enough—until he meets Sarah Adamson.

A grad student waitressing at the local strip club, Sarah is used to propositions and crude comments. The job is a means to an end—finish her MBA, pay off the tuition loans, and get a good job. Then she won't have to rely on anyone to take care of her. So when brawny, tatted up Chris begins hanging out at the club, she rebuffs his advances. At first. But Chris isn't like her usual clientele: despite his hard exterior, he's almost…sweet.

Sometimes, the people with the roughest edges have the biggest hearts.
3/5
Cole Masten. Abandoned by his superstar wife, Hollywood's Perfect Husband is now Hollywood's Sexiest Bachelor: partying hard and screwing even harder. Watch out Los Angeles, there's a new bad boy in town.

Summer Jenkins. That's me, a small town girl stuck in Quincy, Georgia. I cook some mean chicken and dumplins, can bluff a grown man out of his savings in poker, and was voted Most Friendly my senior year.

We were from different worlds. Our lives shouldn't have collided. But then Cole Masten read a book about my small town. And six months later, his jet landed on our dusty airstrip, and he brought Hollywood with him.

From the start, I knew he was trouble. For our town. And for me.

Sometimes, opposites just aren't meant to attract.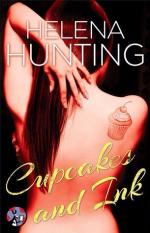 Tenley Page is looking for a new start: a new city, a new apartment, a new life. Her plan is to keep to herself and stay focused. But leaving her past behind and starting over isn't as easy as she thought. And neither is maintaining her solitude. As Tenley settles into her new surroundings, she finds herself drawn to Inked Armor, the tattoo studio across the street. But it's the gorgeous, dark-haired tattoo artist who captures her interest. There's something about his severe beauty that captivates her—and not just in her waking hours.

Covered in the ink he inscribes on other people's skin, Hayden Stryker has made a career out of being a tattooist. He's got his own business and a tight circle of friends. As far as he's concerned, that's all he needs. At least until his aunt, who owns the antiques and used book store across from his tattoo studio, hires a new employee. At first his intrigue is based on physical appeal; hot chick equals something nice to look at. But as he begins to catch glimpses of the fiery personality under the fragile, feminine exterior, his fascination with Tenley grows. Annoyed by his inability to control his fixation, Hayden decides the best way to cure him of the new obsession is to get to know the girl under her skittish façade.

But like the ink he wears as armor, Tenley has the ability to get under his skin and stay there.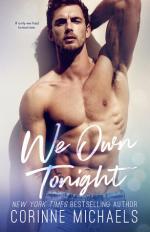 I'm not a one-night stand kind of woman. I'm especially not the woman who has a few drinks at a concert and ends up in bed with my childhood celebrity crush, Eli Walsh.
However, that's exactly where I find myself.
What's a girl to do after a drunken mistake? Run. I grab my clothes and get away from the powerful, irresistible, and best-sex-of-my-life superstar as fast as I can. His gorgeous green eyes, rock-hard body, and cocky smile have no place in my world. My life is complicated enough.
Someone forgot to tell him that.
Eli is relentless. Pushing his way into my heart, wearing me down, proving he's nothing like I assumed, and everything I need. But when my world shatters to pieces, he holds the broken bits together. Unwillingly, I fall desperately in love with him.
He made me think we'd have forever . . . I should've listened when he said we could only own tonight.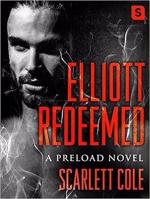 A single mom and tortured musician find common ground in Scarlett Cole's Elliott Redeemed, the second standalone romance about the band Preload.

Elliot "Pyro" Dawson burns up the lead guitar like a legend. But the nickname Pyro isn't just a clever play on words. It's much darker. A past he's fought like hell to overcome.

Grocery store cashier Kendalee Walker is at her wits end and homeless. She's watched her fourteen-year-old son, Daniel, go so far off the rails, he can no longer see the tracks.

When the two are brought together, attraction flares, but can Elliott find the family he never had with the sexy woman and her son, or will he fall back on dark habits?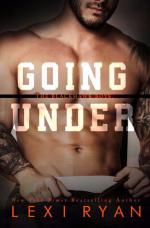 If I met Alexandra DeLuca for the first time today, I would only need one word to describe her:
MINE.
She's everything she was when we said goodbye. Beautiful, stubborn, sweet...and off-limits.
After two years leading separate lives, our worlds have collided. Now that she's back home working and taking classes beside me, she's bound to make me lose my mind.
She's all I've ever wanted, all I've ever dreamed of, and the one thing I can never have.
Not because she's my best friend's sister.
Not because all four DeLuca brothers would come at me with fists swinging if I hurt her.
Not even because she's way better than I will ever deserve.
I keep my distance because we didn't meet for the first time today. We met five years ago when I was a different person. When my demons ruled me. Even though I've changed--even though I've gotten my life together and become a better man--I can't change the past. And the secrets that haunt me would destroy her.
But I'm not the only one with secrets, and when the truth comes out, I don't know where to turn. What do you do when your world washes away beneath your feet and you feel like you're drowning? What do you do when the woman you promised yourself you'd never touch is the only thing that can keep you from going under?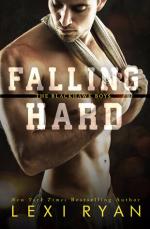 Former actress Emma Rothschild is partying in Vegas in disguise. But I'm not fooled. Five years ago, I knew that body better than my own, and I haven't forgotten a single detail—not the curve of her hip beneath my hand or the hitch in her breath when I kiss her neck.
When Emma's unexpectedly left alone in Sin City, I agree to spend the weekend with her. As friends. Why not? If I can knock down the toughest guys in the NFL, I'm strong enough to keep my hands to myself, even if she is the sexiest woman I've ever met.
Emma is part of my past—years so shrouded in secrets that not even my best friends know the truth about who I am. I'm a single dad now and not interested in revisiting my old ways or trying to win back the only woman I ever let close enough to break my heart.
But this is Vegas, where all bets are off, and with Emma, nothing ever goes as planned…
For passionate fans of the USA Today bestselling Frenched series looking for more Mia and Lucas, more Coco and Nick, more Erin and Charlie, this bundle includes series extras such as male POV scenes from all three male characters and an erotic short story, The Wedding Night (Mia and Lucas). Return to the seductive romance of the Frenched series one more time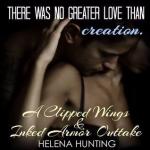 4/5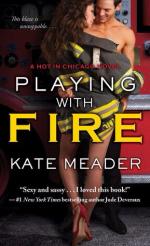 As the only female firefighter at Engine Co. 6, Alexandra Dempsey gets it from all sides: the male coworkers who think she can't do the job, the wives and girlfriends who see her as a threat to their firefighter men, and her overprotective foster brothers who want to shelter their baby sister at all costs. So when she single-handedly saves the life of Eli Cooper, Chicago's devastatingly handsome mayor, she assumes the respect she's longed for will finally come her way. But it seems Mr. Mayor has other ideas…

Eli Cooper's mayoral ratings are plummeting, his chances at reelection dead in the water. When a sexy, curvaceous firefighter gives him the kiss of life, she does more than bring him back to the land of the living—she also breathes vitality into his campaign. Riding the wave of their feel-good story might prop up Eli's flagging political fortunes, but the sizzling attraction between them can go nowhere; he's her boss, and there are rules that must be obeyed. But you know what they say about rules: they're made to be broken…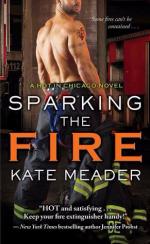 Kate Meader's blazing Hot in Chicago firefighter series has "everything you want in a romance" (RT Book Reviews, Top Pick)! The flames of desire burn out of control in this sexy third novel when ex-lovers unexpectedly reunite for a sizzling affair that will have the director yelling, "Quiet on the set!"

Actor Molly Cade, America's fallen sweetheart, finally has her shot at a Hollywood comeback with a dramatic new role as a tough-as-nails firefighter that promises to propel her back to the big time and restore her self-respect.

Wyatt Fox, resident daredevil at Engine Co. 6, needs a low-key job to keep him busy while he recovers from his latest rescue stunt. Consulting on a local movie shoot should add just enough spark to his day. Especially when in struts Molly Cade: the woman who worked his heart over good, and then left him in the Windy City dust.

Their story is straight out of a script: irrepressible, spunky heroine meets taciturn, smoldering hero. But these two refuse to be typecast, and when the embers of an old love are stoked, someone is bound to get burned…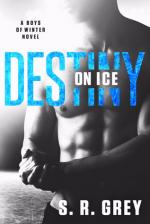 Hot hockey superstar Brent Oliver has it all—good looks, charm, dozens of endorsement deals, and a spectacular career.
Uh, nix that last one.
Brent has the talent and skill that should have his career soaring. But something is wrong. He's lost his hockey mojo and can't get it back.
Enter Aubrey Shelburne, life coach to the stars.
Aubrey's worked with some difficult celebrities, but she's never encountered a guy quite like Brent Oliver.
Or has she?
Seems a reckless night of partying, one that had Aubrey waking up in a strange man's bed, is about to bite her in the ass. That is, if Brent doesn't first.
Fighting an off-the-charts attraction, Aubrey and Brent must learn to work together. But it's not an easy task when they're at each other's throats every minute.
Is this relationship a disaster in the making?
Or is it destiny?
Washboard abs and sex toy mishaps aside, Destiny on Ice is a fun and irreverent romp that'll have you swooning on one page and laughing on the next.