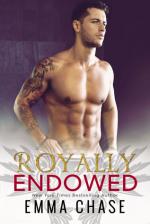 Logan St. James is a smoldering, sexy beast. Sure, he can be a little broody at times—but Ellie Hammond's willing to overlook that. Because, have you seen him??

Sexy. As. Hell.

And Ellie's perky enough for both of them.

For years, she's had a crush on the intense, gorgeous royal security guard—but she doesn't think he ever saw her, not really.

To Logan, Ellie was just part of the job—a relative of the royal family he'd sworn to protect. Now, at 22 years old and fresh out of college, she's determined to put aside her X-rated dreams of pat-downs and pillow talk, and find a real life happily ever after.

The Queen of Wessco encourages Ellie to follow in her sister's footsteps and settle down with a prince of her own. Or a duke, a marquis…a viscount would also do nicely.

But in the pursuit of a fairy tale ending, Ellie learns that the sweetest crushes can be the hardest to let go.
***
Logan St. James grew up on the wrong side of the tracks, in a family on the wrong side of the law. But these days, he covers his tattoos and scars with a respectable suit. He's handsome, loyal, brave, skilled with his hands and…other body parts.

Any woman would be proud to call him hers.

But there's only one woman he wants.

For years he's watched over her, protected her, held her hair back when she was sick, taught her how to throw a punch, and spot a liar.

He dreams of her. Would lay down his life for her.

But beautiful Ellie Hammond's off-limits.

Everybody knows the bodyguard rules: Never lose focus, never let them out of your sight, and never, ever fall in love.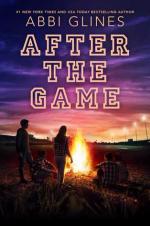 Two years ago, Riley Young fled from Lawton, Alabama. After accusing the oldest Lawton son, Rhett, of rape, everyone called her a liar and she had no option but to leave. Now she's back, but she's not at Lawton High finishing up her senior year. She's at home raising the little girl that no one believed was Rhett's.

Rhett is off at college living the life he was afraid he'd lose with Riley's accusation, so Riley agrees to move back to Lawton so she and her parents could take care of her grandmother, who is suffering from Alzheimer's. But the town still hasn't forgotten their hate for her, and she hasn't forgotten the way they turned on her when she needed them most.

When town golden boy Brady Higgens finds Riley and her daughter, Bryony, stranded on the side of the road in a storm, he pulls over and gives them a ride. Not because he cares about Riley, of course, but because of the kid.

But after the simple car ride, he begins to question everything he thought he knew. Could Brady believe Riley and risk losing everything?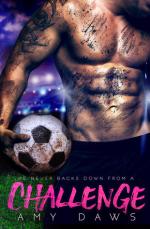 He's her patient. She's his doctor. They shouldn't. But God, do they want to.

Camden Harris, the famously hot, hulk of a footballer is laid up in a London hospital. But his busted knee doesn't stop him from running his well-practiced game on Indie Porter—his redheaded spitfire of a doctor. She's not his type, not even close. But she could be the perfect distraction from the soul-crushing damage this injury could cost him.

Indie's tired of her naivety putting a target on her back. As a gifted child, she's let her education take the front seat her whole life. But a fling with a footballer like Camden might be just what she needs to grab life by the balls.

And he could be the perfect guy for the plan she's been sitting on for over two years.

But when feelings make a final play, there's no amount of medicine that can heal the damage to their hearts.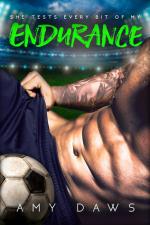 Tanner Harris has been busy shagging his way through the ladies of east London, but getting caught by the paparazzi buck-naked with his trouser snake in his hands means he's sowed his last wild oat.

Dr. Belle Ryan once thought Tanner Harris was the perfect kind of bearded bad boy she needed to relieve a bit of stress after her intense job as a surgical fellow, but an icy cold rejection from London's sluttiest footballer puts the two at each other's throats.

Fate and a favour conspire to put Tanner and Belle back in each other's paths and they're forced to do a lot more than get along to save face and their careers.

Rage turns to passion and tempers run sizzling hot when they realise they aren't just falling for each other—they're jumping head first. And neither have the endurance to keep their hands to themselves.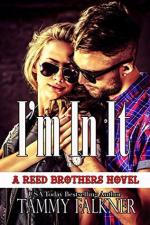 What do you get when you put together one matchmaking doorman, some Reed brothers with good intentions, and five sisters, one of whom is a little lost? Get get Tammy Falkner's newest book, I'M IN IT.

Mick fell in love with Wren at the worst possible time. She was in the midst of something wonderful, and then she wasn't. Her life changed in the blink of an eye. And in this situation, it wasn't a change for the better. He can still remember when she felt the first cramp. When she pressed her knees together tightly in the front seat of his car as though she could hold that life inside herself by sheer will alone. And if will were all it took, she'd have succeeded.

But she didn't succeed, and they were over before they began. She was too hurt. She was too raw. She was wishing for what could have been, while he was wishing for what was. And what was… well, it was nothing. At least not to her.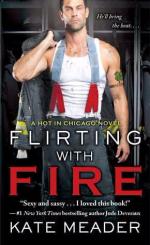 The first installment in Hot in Chicago, a brand-new, sizzling series from Kate Meader that follows a group of firefighting foster siblings and their blazing hot love interests!

Savvy PR guru Kinsey Taylor has always defined herself by her career, not her gender. That is, until she moved from San Francisco to Chicago to be with her fiancé who thought she wasn't taking her "job" of supporting him in his high-powered career seriously enough—and promptly dumped her for a more supportive and "feminine" nurse. Now, as the new assistant press secretary to Chicago's dynamic mayor, she's determined to keep her eye on the prize: no time to feel inferior because she's a strong, kick-ass woman, and certainly no time for men.

But that all changes when she meets Luke Almeida, a firefighter as searingly sexy as he is quick-tempered. He's also the second oldest of the Firefightin' Dempseys, a family of foster siblings who have committed their lives to the service—if Luke's antics don't get him fired first. When Luke goes one step too far and gets into a bar brawl with the Chicago Police Department, Kinsey marches into Luke's firehouse and lays down the law on orders from the mayor. But at Engine Co. 6, Luke Almeida is the law. And he's not about to let Kinsey make the rules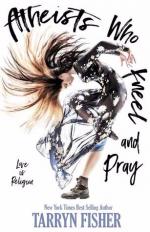 Atheists Who Kneel and Pray

by

Tarryn Fisher
Yara Phillips is a wandering muse.

She dates men who need her, but always moves on to something new, never staying in one place for very long.

David Lisey is in need of a muse.

A talented musician lacking lyrical inspiration. When he first sees her, he knows he's found what he's been looking for.

Yara believes she can give David exactly what he needs to reach his full potential:
A broken heart.

David's religion is love.

Yara's religion is heartache.

Neither is willing to surrender, but religion always requires sacrifice.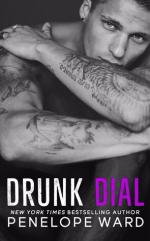 Drunk Dial by Penelope Ward
It seemed like a good idea at the time. Look up Landon Roderick, that boy from childhood whom I'd never been able to forget—even though he so easily forgot about me—and call him.

Then again, anything sounds like a good idea when you've had a little too much wine before bed, right? It was supposed to be just a quick, meaningless, prank call. Instead, I went off on him—unloading thirteen years of pent-up emotions.

I didn't think he'd call me back.

I certainly could never have anticipated the weeks of sexually tense phone conversations that followed as I got to know the man he'd become.

Turned out, Landon had never really forgotten me, either. That special connection we had was still there. I opened up to him, but there were also things about me he didn't know. And he had his own secrets.

Over the countless hours we talked on the phone, I wondered what would happen if we actually saw each other. One night, I did something impulsive again. Only this time, I went to the airport and booked a ticket to California. We were about to find out if one phone call could bring two lost souls together or if my drunk dial really was all just a big mistake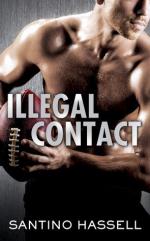 The rules of the game don't apply off the field in this first Barons novel.

New York Barons tight end Gavin Brawley is suspended from the team and on house arrest after a video of him brawling goes viral. Gavin already has a reputation as a jerk with a temper on and off the field—which doesn't help him once he finds himself on the wrong side of the law. And while he's been successful professionally, he's never been lucky when it comes to love.

Noah Monroe is a recent college grad looking for a job—any job—to pay off his mounting student debt. Working as Gavin's personal assistant/babysitter seems like easy money. But Noah isn't prepared for the electrifying tension between him and the football player. He's not sure if he'd rather argue with Gavin or tackle him to the floor. But both men know the score, and neither is sure what will happen once Gavin's timeout is over…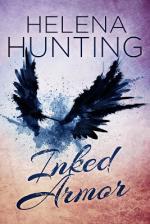 In this follow-up to Clipped Wings, the emotional love story continues between Hayden and Tenley; two young people who desperately want to love and be loved but are afraid to completely let go of their pasts.

In the wake of losing Tenley Page, tattooist Hayden Stryker's tumultuous past is haunting him. Plagued by nightmares about the murder of his parents, Hayden reaches out again to Tenley. Having run from the man she doesn't believe she deserves, Tenley finally lays her guilt to rest. Despite their intense physical attraction, Hayden and Tenley struggle to repair their fragile emotional connection. As Hayden gets closer to the truth, he must find a way to reconcile his guilt over his parents' death in order to keep the woman who finally cracked his armor, and found her way into his heart.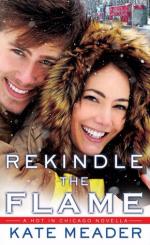 Chicago firefighter Beck Rivera always knew his destiny would be defined by two things: his dream to follow in the footsteps of his legendary foster father Sean Dempsey and his teenage passion for heiress Darcy Cochrane, the one girl who could both stoke and cool his fire. Loving her meant setting her free and breaking her heart—and his. But when a chance reunion at his family's bar, sparked by a drunk Santa, places her in his path again, destiny can no longer be denied.

The last thing heiress-turned-tattoo-artist Darcy Cochrane needs is the rollercoaster of emotion stirred up by her first love: sexy, gorgeous man-on-fire Beck Rivera. But he always had such talented hands. And more talented lips. And...maybe one time can't hurt. Then she'll send him packing like he did to her all those years ago. But Darcy and Beck soon discover that nothing ignites holiday flames like rekindling a lost love...
Firefighter Gage Simpson has it all: the job of his dreams, the family of his heart, and no shortage of hot guys lining up to share his bed. "Fun and easy" is his motto—and it's kept him sunny through a painful upbringing and steered him away from trouble. But when trouble comes knocking in the form of a sexy, scarred, tattooed chef with a harrowing past and zero communication skills, Gage can't help but be drawn to the flame.

Brady Smith isn't fun. And easy isn't in his vocabulary. When cocky Gage swaggers into his restaurant kitchen, the former Marine-turned-five-star-chef is blindsided by the firefighter's beauty. Then confused that this golden guy with the sparkling blue eyes and the body of a god might be interested in him. As desire flares and temperatures rise, Gage and Brady will have to figure out if the heat between them is just a temporary flash—or the beginning of something real.