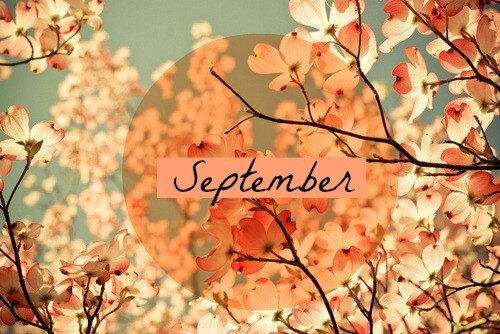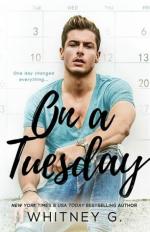 On a Tuesday by
Whitney G.
September 19th 2017
We met on a Tuesday.
Became best friends, then lovers, on a Tuesday.
And everything fell apart on a Tuesday...

Charlotte Taylor has three automatic strikes in my book: 1) She hates me. She also claims that I'm a "domineering jerk with a huge, overbearing ego." (I do have something huge. It's not my ego, though.) 2) She takes our mandatory tutoring sessions way too seriously. 3) She's sexy as hell...And a virgin.

At least, those were her strikes before our study sessions started lasting longer than they were supposed to. Until one innocent kiss became a hundred dirty ones, and until she became the first woman I ever fell hard for.

Our future together after graduation was supposed to be set:
Professional football for me. Law school for her.

But she left me at the end of the semester with no explanation, and then she completely disappeared from my life.

Until tonight.

We met on a Tuesday.
Became everything, then nothing, on a Tuesday.
And now it's seven years later, on a Tuesday...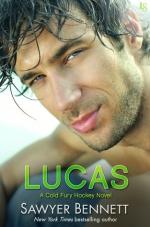 Lucas Fournier is only serious about one thing: hockey. The league's fun-loving charmer, Luc is always up for a good prank or a great lay, and he has no intention of settling down. But being traded to the Carolina Cold Fury—and to play alongside his big brother, Max—is no joke. With another title in sight, the last thing Luc wants is to let his new teammates down. To succeed, Luc will need to keep his head in the game and the most . . . er, demanding member of his anatomy in check. But when temptation hits, Luc hits back harder.
Museum curator Stephanie Frazier has always put business before pleasure, which just about explains her nonexistent sex life. But when Stephanie meets Luc at a champagne-fueled gala, she finds herself flirting like crazy—and going home with the uninhibited athlete. For one night, she learns what passion is all about. She just never counted on the little surprise Luc leaves behind. And that's when things really start to get . . . interesting.
I've discovered Donovan Kincaid's secret.

It's dirty and filthy and rich – as dirty and filthy and rich as he is – and it haunts me as much as he ever did.

Even after knowing what I know now, I still want to talk to him, to touch him. But there's an ocean between us, and I'm not sure it can be crossed with something as easy as a phone call or a plane ride.

Yet I'm willing to try.

He doesn't know this yet, but this time I'm the one with the power. And maybe – just maybe – if the air were cleared and all our secrets bared, there could still be a chance for us.

And this dirty, filthy thing between us might end up being love after all.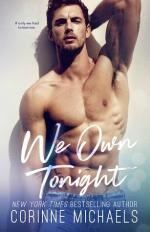 We Own Tonight

by

Corinne Michaels

September 7th 2017
I'm not a one-night stand kind of woman. I'm especially not the woman who has a few drinks at a concert and ends up in bed with my childhood celebrity crush, Eli Walsh.

However, that's exactly where I find myself.

What's a girl to do after a drunken mistake? Run. I grab my clothes and get away from the powerful, irresistible, and best-sex-of-my-life superstar as fast as I can. His gorgeous green eyes, rock-hard body, and cocky smile have no place in my world. My life is complicated enough.

Someone forgot to tell him that.

Eli is relentless. Pushing his way into my heart, wearing me down, proving he's nothing like I assumed, and everything I need. But when my world shatters to pieces, he holds the broken bits together. Unwillingly, I fall desperately in love with him.

He made me think we'd have forever . . . I should've listened when he said we could only own tonight.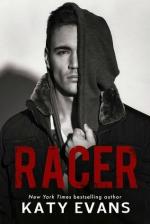 A bad boy with something to prove.
A woman with a mission.
The race of their lives.
The love of a lifetime.

I don't think his parents expected him to live up to his name—Racer Tate—but once he felt the adrenaline rush behind the wheel, he was addicted.

He's the fastest, fiercest driver around.

Scouting new talent brings me to his doorstep...
but his smile sends me to my knees.

The sexy, mysterious Racer Tate is not the kind of man a girl like me falls for. He's secretive, reckless, elusive. But his proximity pushes me beyond reason, and his kiss....

This is our last chance to win, and he is our only hope. I'm supposed to watch him—make sure he doesn't get into trouble. But it's an impossible task. And now the one in heart wrenching, toe-curling, soul-crushing trouble is me. Because when your heart belongs to someone, their truths become your own, and their secrets become your salvation...or your curse.

He says he wants me. He says I'm the One. But he also thinks he'll break my heart, one piece at a time until it's gone.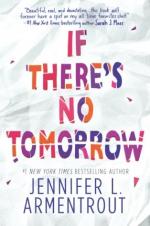 If There's No Tomorrow

by

Jennifer L. Armentrout

September 5th 2017
Lena Wise is always looking forward to tomorrow, especially at the start of her senior year. She's ready to pack in as much friend time as possible, to finish college applications, and to maybe let her childhood best friend Sebastian know how she really feels about him. For Lena, the upcoming year is going to be epic--one of opportunities and chances.

Until one choice, one moment, destroys everything.

Now Lena isn't looking forward to tomorrow. Not when friend time may never be the same. Not when college applications feel all but impossible. Not when Sebastian might never forgive her for what happened.

For what she let happen.

With the guilt growing each day, Lena knows that her only hope is to move on. But how can she move on when she and her friends' entire existences have been redefined? How can she move on when tomorrow isn't even guaranteed?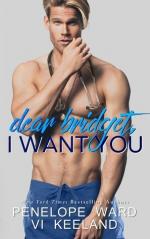 Dear Bridget, I Want You
Dear Bridget,
I'm writing this letter because it's highly doubtful I'll ever garner the courage to say this to your face.
So, here goes.
We're totally wrong for each other. You're the proper single mum with a good head on your shoulders. I'm just the carefree British doctor passing through town and temporarily living in your converted garage until I head back to England.
But here's the thing… for some bloody reason, I can't stop thinking about you in very inappropriate ways.
I want you.
The only reason I'm even admitting all of this to you right now is because I don't believe it's one-sided. I notice your eyes when you look at me, too. And as crass as I appear when we're joking around about sex, my attraction to you is not a joke.
So, what's the purpose of this note? I guess it's a reminder that we're adults, that sex is healthy and natural, and that you can find me just through the door past the kitchen. More specifically, it's to let you know that I'm leaving said door cracked open from now on in case you'd like to visit me in the middle of the night sometime.
No questions asked.
Think about it.
Or don't.
Whatever you choose.
It's doubtful I'll even end up sliding this letter under your door anyway.
--Simon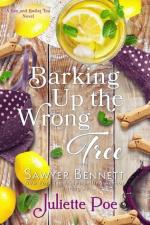 Things in Whynot, NC have gone to the dogs, and that's just the way the town's only veterinarian, Laken Mancinkus, likes it. No matter if she's up when the rooster crows, or working until the cows come home, Laken never leaves an animal in need. So when a gorgeous Yankee comes begging for help herding some wily goats, Laken is up to the task.

Jake McDaniel is looking for a tax break, and what better way than to take up…farming? This ex-football player turned businessman turned unwitting goat farmer is up to his knees in goat drama. Runaway goats, dehydrated goats, and a baby goat that wants no one other than him, Jake needs more help than he cares to admit. Good thing the sexy veterinarian is right there to coach him on how to be a farmer. The only problem is, Laken's not looking for anything more than a good time, while Jake is looking for his forever girl.

Will the baby goat, and Laken, be enough to get Jake to stay? Or will he take his tax break and hoof it back to Chicago? One thing is for certain…what happens on the farm doesn't always stay on the farm.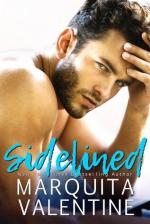 It was supposed to be the happiest time of my life.
And it was, until my husband left me.
On our honeymoon.
For the wedding planner.

Now I'm looking for answers, and the search has led me to the one man who could have saved me from this pain and humiliation. Except he's avoiding me at all costs.

But I'm not going to let Aiden McHugh off the hook. He might be the hottest quarterback in the NFL, but he doesn't intimidate me. He owes me an explanation, and I'll do anything to find out the truth, including seduce him...

Until the seduced becomes the seducer.
I no longer want answers, I just want him.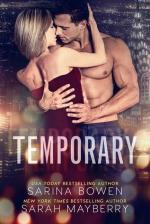 Temporary
The most beautiful man I've ever seen is the one who can ruin everything...

The first time I lay eyes on Callan Walker, I know he'll be trouble. With his smug grin, hot Aussie accent and thousand dollar shoes, he's just the kind of rich guy who always gets what he wants.

And he wants two things: a night of sin, and my cooperation as he outmaneuvers his powerful mother to take control of his uncle's estate.

I can't afford either one. I'm the only thing standing between my little sister and the foster care system. He may have money and charm on his side, but I have something even more powerful -- pure desperation. This temp job at his mother's company can become a full time job for me. It has to.

But when Callan's eyes rake over my body, sometimes I forget my obligations. His piercing gaze finds the fun, optimistic girl I used to be and not the tired person I've become.

And it works--if only for a moment. Our night together was a mistake. I can't afford to get sucked into his high-powered family's treachery. But the closer I get to Callan, the more layers I find beneath those expensive clothes. Though I can't forget this is temporary. He's temporary. I have too much to lose.

Too bad my foolish heart didn't get the memo...
Fawn Reed has kissed one too many toads and has finally decided that Prince Charming doesn't exist. After countless mishaps, mistakes, and unmitigated disasters on the dating scene, she's decided to give up and move on with her life…solo.

Everything changes, however, after Fawn runs into Levi Fremont, a homicide detective new to New York City.

Dedication to the job has rendered Levi's love life nonexistent—until he moves in next door to the free-spirited Fawn. After a series of comedic run-ins push them together, will they finally give in to the inevitable and realize—maybe—they are perfect for each other?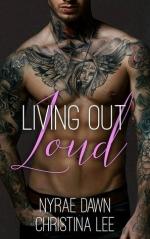 Ben Emerson has lived by his minister father's rules most of his life. Born into an ultra-conservative church community, he's finally brave enough to break free and move to San Francisco. Distancing himself certainly helps create a new mindset, but living as an openly gay man takes some getting used to. When he reaches out to Xavier, a childhood friend who lives in the city, Ben isn't sure how he'll respond given their thorny history. Ben hopes the familiar connection will help him right some wrongs as well as provide the solace he's been craving.

Xavier Ramos is who he is, and he doesn't give a damn what anyone thinks. Whether it's eyeliner, nail polish, tattoos or his love of hooking up, he uses his body as a form of self-expression but doesn't let anyone get too close. When Ben reenters his life, Xavier helps him experience the city and feel comfortable in his own skin. Seeing the world through Ben's eyes, he begins to wonder if he's also not living as freely as he thought.

When Xavier challenges Ben's beliefs about sex, it becomes explosive—for both of them. Xavier breaks apart Ben's sheltered world and shows him what it's like to live out loud. The more time they spend together, the more Xavier begins to long for Ben in a different way—one that both surprises and scares him. But real life doesn't fade into the background, so when Ben's past comes knocking, old habits are hard to break. Testing the foundation of their deepening connection will take a trust that will either bind them…or tear them apart.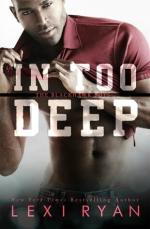 I have thirty days to make my wife fall in love with me or let her go forever.

I loved Bailey Green long before she watched her loser ex take his last breaths. I held her while they lowered his coffin into the ground, stilled her shaking hands when the nightmares would tear her from sleep. I waited for her through her grief. But while she was always willing to let me in her bed, she refused to let me in the one place I longed to be—her heart.

Tired of playing second string to a dead man, I let her go. I moved to Florida to begin my NFL career and tried to pretend my perfect life didn't leave me empty. I'd almost given up. Until one drunken night in Vegas, we stumbled down the aisle and said "I do."

In exchange for the divorce she wants so badly, she's agreed to remain my wife for thirty days. She has no idea the favors I've called in or the lies I've told to get her here, but if I succeed, none of that matters.

My secrets always seemed justified, but Bailey has her own—secrets that explain why she always pushed me away, secrets that make me wonder if I should have let her. Now we're in too deep and I might lose the only girl I've ever loved and the best friend I've ever had.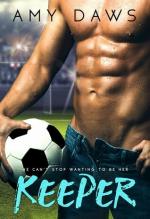 Keeper

by

Amy Daws

September 7th
They were best friends until they became roommates.
Booker Harris has spent the last several years pushing himself to become the best goalkeeper in the Championship League. Tired of living in the shadows of his headline-splashing brothers, he has finally carved a path of his own.
As a child, Poppy McAdams was content in her own little make-believe world, until the boy next door with dimples and pained eyes came barreling into her makeshift fort demanding all her attention.
Best friends for most of their lives, everything changes when Poppy abruptly leaves London for University.
Now she is back, and gone is the awkward girl from Booker's youth. She has been replaced by a stunning woman with secrets. Secrets that Booker is desperate to know.
Sharing a bedroom wall with your best friend from childhood quickly turns to anything but sweet and innocent.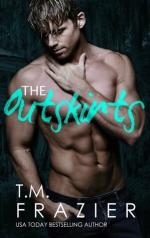 The Outskirts

by

T.M. Frazier

September 17th 2017
awyer wants a life of her own.
Finn wants to forget he ever had one.

After a tragedy, Finn Hollis escapes
into the swamp to be alone.
That is until Sawyer Dixon shows up,
all SCORCHING HOT innocence,
claiming she owns the land less than
fifty feet from his front door.

Sawyer gets under his SKIN, but even worse?
She makes him WANT things.
Things Finn hasn't wanted in a very very long time.

Finn WANTS Sawyer gone.
Almost as much as he wants her in his BED.