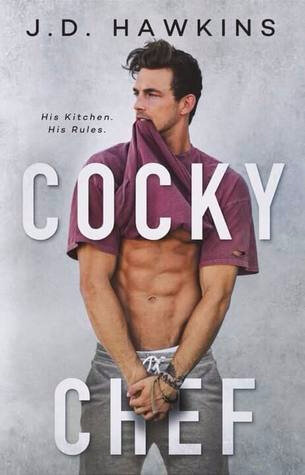 You can call me arrogant as much as you want. But when you're the best at what you do and have the hottest restaurant on the west coast, with enough Michelin stars to make Gordon Ramsay's head spin, you've earned the right to your confidence.

When I give an instruction in the kitchen, it's not a suggestion--it's an order. So when a new chef thinks she can do things her way, and dares to say so to my face, even her sharp wit and gorgeous pouty lips don't make it okay.

But I have to admit, she's got talent. She's creative in the kitchen and not even that double-breasted chef jacket can hide her perfect body. As I get to know her, I can't help wanting to know everything she thinks. I've never met a more talented chef. And I've never met a sassier and sexier woman in my life.

There's only one way this push and pull can end.

With her in my bed, begging for more
A star quarterback and a feisty detective play for keeps in this sporty, sexy, sassy novel—a long-awaited new entry in the beloved, award-winning, New York Times bestselling author's fan-favorite Chicago Stars football series.

Piper Dove is a woman with a dream—to become the best detective in the city of Chicago. First job? Trail former Chicago Stars quarterback, Cooper Graham. Problem? Graham's spotted her, and he's not happy.

Which is why a good detective needs to think on her feet. "The fact is...I'm your stalker. Not full-out barmy. Just...mildly unhinged."

Piper soon finds herself working for Graham himself, although not as the bodyguard he refuses to admit he so desperately needs. Instead, he's hired her to keep an eye on the employees at his exclusive new nightclub. But Coop's life might be in danger, and Piper's determined to protect him, whether he wants it or not. (Hint: Not!) If only she weren't also dealing with a bevy of Middle Eastern princesses, a Pakistani servant girl yearning for freedom, a teenager who just wants to fit in, and an elderly neighbor demanding Piper find her very dead husband.

And then there's Cooper Graham himself, a legendary sports hero who always gets what he wants—even if what he wants is a feisty detective hell bent on proving she's as tough as he is.

From the bustling streets of Chicago to a windswept lighthouse on Lake Superior to the glistening waters of Biscayne Bay, two people who can't stand to lose will test themselves and each other to discover what matters most.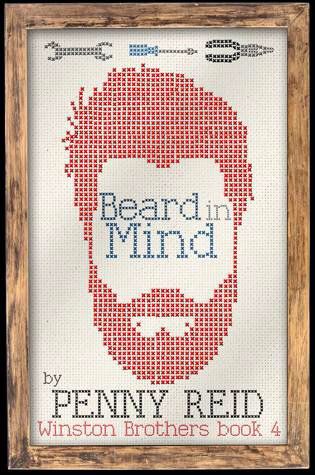 All's fair in love and auto maintenance.

Beau Winston is the nicest, most accommodating guy in the world. Usually.
Handsome as the devil and twice as charismatic, Beau lives a charmed life as everyone's favorite Winston Brother. But since his twin decided to leave town, and his other brother hired a stunning human-porcupine hybrid as a replacement mechanic for their auto shop, Beau Winston's charmed life has gone to hell in a handbasket.


Shelly Sullivan is not nice and is never accommodating. Ever.
She mumbles to herself, but won't respond when asked a question. She glares at everyone, especially babies. She won't shake hands with or touch another person, but has no problems cuddling with a dog. And her damn parrot speaks only in curse words.


Beau wants her gone. He wants her out of his auto shop, out of Tennessee, and out of his life.


The only problem is, learning why this porcupine wears her coat of spikes opens a Pandora's box of complexity—exquisite, tempting, heartbreaking complexity—and Beau Winston soon discovers being nice and accommodating might mean missing out on what matters most.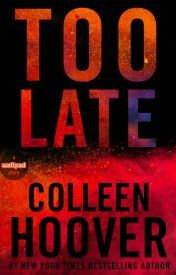 Sloan will go through hell and back for her little brother. And she does, every single night.

Forced to remain in a relationship with the dangerous and corrupt Asa Jackson, Sloan will do whatever it takes to make sure her brother has what he needs.

Nothing will get in her way.

Nothing except Carter.


Sloan is the only good thing to ever happen to Asa. He knows this and he never plans on letting her go; even if she doesn't approve of his lifestyle. But despite Sloan's disapproval, Asa knows what it takes to get what he wants. He knows what he needs to do to remain on top.

Nothing will get in his way.

Nothing except Carter.
The Foxe & the Hound

by

R.S. Grey
When your life is a hot mess at twenty, it's cute. At twenty-seven…well, not so much.

It's just that my lofty dreams—making it as a real estate agent, paying rent on time, showering daily—have stayed just that: dreams. Oh, and love? I've decided love might be a little ambitious for me at the moment. Instead, I've settled for the two guys who will never leave me: Ben & Jerry.

That is, until Dr. Adam Foxe takes up residence as the town's new vet.

With his strong jaw, easy confidence, and form-fitting scrubs, it's not long before every housewife in Hamilton is dragging neglected tomcats in for weekly checkups.

Like everyone else, I'm intrigued. Even after I spoil my chance at a good first impression, he still offers me a proposition I can't refuse: play his girlfriend at a family function and he'll hire me as his real estate agent. Welcome to love in the 21st century.

It's too bad I underestimated Adam's irresistible charm and the undeniable attraction that burns between us. The day he pins me to the wall and silences me with a kiss, the line between reality and ruse begins to blur. Every teasing touch brings me to my knees. Every kiss promises more.

It looks like my hot mess of a life is about to get a little hotter.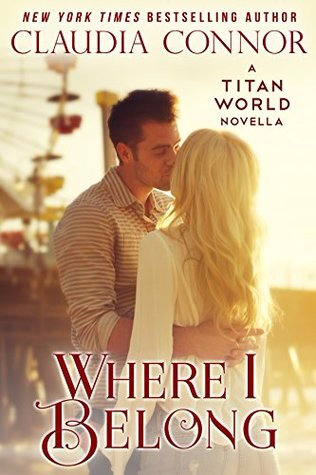 An unexpected meeting at the beach and a young nephew who won't take no for an answer, has Mia Winters' brother, Owen, falling hard and fast.

Charlotte feels something too, but violently losing her mother at a young age has her afraid to take a chance.

With only five days, Owen will have to work fast if he has any hope of winning Charlotte's heart.