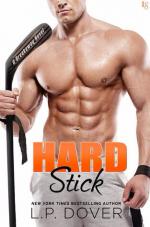 He carries a big stick. And he's not afraid to use it.
On the ice, I'm Kellan Carter, powerhouse enforcer for the Charlotte Strikers. Off the ice, I'm just a regular guy. The last thing I want is to get mobbed by a bunch of groupies who are only after me for my fame and money. My ideal woman knows how to enjoy a little good, clean fun—and maybe some not-so-clean fun too. That's the kind of girl I'd never let go.

When Kristen Robinson, the gorgeous, down-to-earth bartender I've been crushing on, agrees to let me take her out, I'm thrilled. We have an amazing night together, culminating in the most electrifying kiss of my life—and that's it. Kristen tells me we can't see each other again, but I know that kiss meant as much to her as it did to me. What I don't know is that Kristen has a dangerous secret. . . .

I've proved to Kristen that she can trust me with her body and her heart. But when her past comes back to haunt her, I need to prove that she can trust me with her life. And I might have to get my hands dirty after all.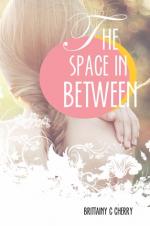 She's scarred by her past.

Andrea Evans is traumatized and guilt-ridden by the death of her fiancée. Tired of the gossiping small town, she travels to New York City to pursue her dream of dance.

He's uncertain of his future.

Cooper Davidson is a famous photographer and reality television star trying to flee from his own life filled with paparazzi, mental health clinics, and a cheating wife who is pregnant.

When Andrea and Cooper's paths cross, they realize how damaged and in need of escapism they both are. The two create an arrangement to explore the space in between chaos and order with one another. The rules are simple—no emotional connections, no talking about the past, no speaking of the future, and when one finds order, the other walks away.

All is well until Cooper accidentally falls in love with Andrea.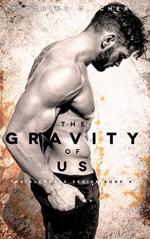 Graham Russell and I weren't made for one another.

I was driven by emotion; he was apathetic. I dreamed while he lived in nightmares. I cried when he had no tears to shed.

Despite his frozen heart and my readiness to run, we sometimes shared seconds. Seconds when our eyes locked and we saw each other's secrets. Seconds when his lips tasted my fears, and I breathed in his pains. Seconds when we both imagined what it would be like to love one another.

Those seconds left us floating, but when reality knocked us sideways, gravity forced us to descend.

Graham Russell wasn't a man who knew how to love, and I wasn't a woman who knew how to either. Yet if I had the chance to fall again, I'd fall with him forever.

Even if we were destined to crash against solid ground.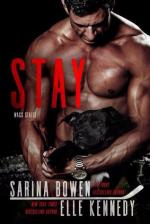 Stay (WAGs #2) by Sarina Bowen , Elle Kennedy
Can you fall in love with someone you've never even met?
Hailey Taylor Emery has a hunch that her favorite client at Fetch—an anonymous virtual assistant service—is actually hockey star Matt Eriksson.

Although it's against the rules for her to check his file, she's 95% sure she spends at least part of each day texting with her lifelong crush and catering to his every need. Still nursing a wounded heart thanks to her recent breakup, Hailey is perfectly content with some harmless online flirting... until she has to meet her client. Face to face. Cue: utter panic.

Matt Eriksson is no stranger to heartbreak. He's still not over the destruction of his marriage, and it sucks to be the only guy on the team who knows the truth—that hockey and long-term relationships are a toxic mix. He barely sees his kids, and dealing with his ex makes him feel insane. The only person in his life who seems to understand is someone who won't show her pretty face.

But it's nothing that a pair of fourth row hockey seats can't fix. Hailey can't resist the offer. Matt can't resist Hailey. Good thing he doesn't have to. Fire up the kiss cam!

Warning: Contains rabid hockey fans, misunderstood dick pics, hockey players at the opera and exploding ovaries.
You have the right to remain sexy.
Anything you say can and will be used to get you in my bed.
You have the right to use my body to give yourself a delirious, life-changing orgasm.
If you have trouble...don't worry, I'm a bit of an expert in that department.
There's nothing 'thin' about my blue line, if you catch my drift, and trust me, I know how to put those handcuffs to good use.

***
Livia Ward wants a baby before she's thirty. And even though Officer Chase Kelly is exactly the kind of cocky jerk this librarian has sworn off, he is undeniably hot. Both of them think they can give each other what they want--a few nights of fun for Officer Kelly, a no-strings baby for Livia--but this hot cop is about to learn that sex, babies, and love don't always play by the rules.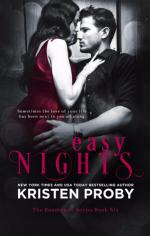 No one said change was easy…
Savannah Boudreaux knows what it is to hurt. To bleed. To be afraid that the man she's promised to be true to until "death do us part" might in fact separate them far sooner than anyone had ever anticipated. But Van also knows what it is to survive. To move on. To live life to the fullest. With five brothers and sisters and a loving mother as her constant source of strength during the pain and the healing, Van realizes there is little else she needs.
But some things never change…
Benjamin Preston sat on the sidelines of the Boudreaux family for years, in love with a woman he couldn't have. As the best friend of the Boudreaux brothers since childhood, Ben has seen both tragedies and joys in the family. And as a former MMA fighter and Krav Maga expert, Ben's used to fighting for what he wants—and winning. His hands were tied when Savannah married her high school sweetheart not long after graduation, but now two years have passed since Ben found Savannah broken in her own home.
Sometimes what you need most has been right in front of you the whole time…
Van's convinced that happiness isn't in the cards for her, no matter how right it feels to be in Ben's strong arms—and his bed. Ben is determined to win her heart and fight for her trust. He's promised to protect her, to be her friend. But more than anything, he wants to finally make her his, and this is one fight he's not willing to lose.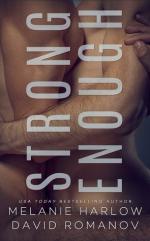 I wasn't looking for Derek Wolfe.

I wasn't looking for anybody. All I wanted was to start a new life in America. But when I found myself stranded here with no place to go, he came to my rescue, offering me a place to stay.

He's smart, successful, and sexy as hell—I can barely sleep knowing he's right down the hall. And when the chemistry between us explodes one night with fierce, fiery passion, it's hard to deny there's something real there.

But he does.

He says he was drunk. He says it was a one-time thing. He says he's not into guys and what we did meant nothing.

He's lying. Because it happened again, and again, and again. And it's better every time.

I know we could be good together, and I want the chance to try, but I'm done hiding. If he's not strong enough to admit the truth, I'll have to be strong enough to walk away.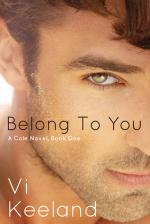 My honeymoon was almost everything I dreamed it would be, a tropical paradise, turquoise water, romantic walks on the beach, and loads and loads of mind shattering sex. The only thing missing was the groom.

After seven years of coasting through a relationship with Michael, my senses were numb. A week of passion with a stranger was just what I needed to clear my head and take back control of my life. But how do you move on when the man that was only supposed to be a fling somehow seeps into your soul and steals your heart?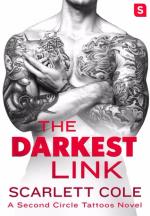 When her car breaks down off the side of a lonely highway far from her sunny Miami home, tattoo artist Lia never expected her very own white knight to ride up on the back of a barely street-legal motorcycle...and she never expected to fall for her dark savior. After a string of failed relationships and a bruised heart, Lia is not looking for forever, and the hot mechanic, with his sexy scruff and shaggy hair, is simply impossible to resist and the perfect candidate for mind-blowingly-perfect, no-strings-attached one night stand.

Reid left his life in Chicago far behind him and hasn't been back, but he's never been able to escape the guilt he feels about his own painful role in inviting a monster into his baby sister's life. A monster who almost destroyed her. Being with Lia is an unexpected gift, one he doesn't feel he deserves, and their one night together has him wanting more than he should. Especially since she doesn't know the truth about his past. However, when he finds Lia's bracelet in his bed, he has the perfect excuse to drive down and surprise her at her tattoo studio, Second Circle Tattoos, in Miami. He's in for an even bigger shock - and a fist to the face - when his past and present collide in the humid Miami weather when he runs into the last person he'd ever expect to see in a tattoo studio: Harper, the sister he betrayed, and the last link to his former life.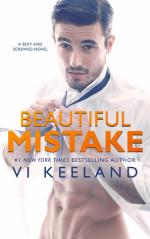 Beautiful Mistake

by

Vi Keeland
The first time I met Caine West was in a bar.
He noticed me looking his way and mistakenly read my scowling as checking him out.
When he attempted to talk to me, I set him straight—telling him what I thought of his lying, cheating, egomaniacal ass.
You see, the gorgeous jerk had wined and dined my best friend--smooth talking her into his bed, all along failing to mention that he was married.
He deserved every bit of my tongue-lashing and more for what he'd done.
Especially when that lazy smile graced his perfect face in response to my rant.
Only it turned out, the man I'd just told off wasn't the right guy.
Oops. My mistake.
Embarrassed, I slunk out without an apology.
I was never going to see the handsome stranger again anyway, right?
That's what I thought…until I walked into class the next morning.
Well, hello Professor West, I'm your new teaching assistant.
I'll be working under you…figuratively speaking.
Although the literal interpretation might not be such a bad thing—working under Professor West.
This was going to be interesting…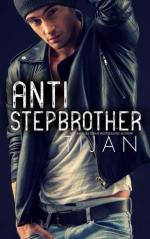 Anti-Stepbrother

by

Tijan
He told me to 'settle, girl.'
He asked if 'something was wrong with me?'
He said I was an 'easy target.'
That was within minutes when I first met Caden Banks.
I labeled him an *sshole, but he was more than that. Arrogant. Smug. Alpha.

He was also to-die-for gorgeous, and my stepbrother's fraternity brother.

Okay, yes I was a little naive, a tad bit socially awkward, and the smallest amount of stalker-ish, but if Caden Banks thought he could tell me what to do, he had another thing coming.

I came to college with daydreams about being with my stepbrother, but what if I fell for the anti-stepbrother instead?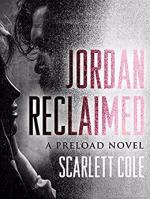 Jordan Steele's life began when he was ten. When he was taken from his parents and a house that was never a home. When he met his brothers, the other lost and abandoned boys in his group home. When he learned what friendship and family and love looked like.
Now he's made good, touring the world with the band he and his brothers formed in that crowded group home. No one but his found family really knows the man under the fame and fortune, the scars he hides behind the rockstar lifestyle. Until he sees her through the windows of the National Ballet, dancing, and suddenly the world doesn't seem so dark.
Aleksandra Artemov ticks all the ballet boxes. Father a legendary Kirov dancer. Check. Prepping since birth for classical ballet. Check. Compulsive control over the food she eats. Check. Principal dancer at The National Ballet of Canada. Check. But what she craves is freedom.
She craves Jordan.
Everything about him should terrify her. His size, his tattoos, his edge. But he doesn't. He stirs her very soul. Jordan has nothing but himself to offer her, and he's never been good enough for anyone. Can he figure out how to face his own demons before he loses his light for good?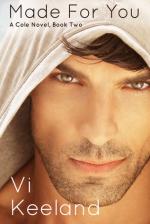 Jack and Syd spent a week in paradise. It was only supposed to be a fling. But life can be funny sometimes, and circumstances brought them back together again. Together they seemed to have found their happy ever after. But when Sydney is offered a chance at the career she has always wanted, she must leave Jack behind to follow her dreams. Can their love survive long distance? Sydney's touring with a man every woman wants, but he only has eyes for Syd. And an unexpected tragedy leaves Jack feeling remorseful. Can the two find a way through to forever?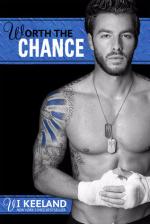 Meet Liv Michaels

It may have been seven years, but I'd know him anywhere. Sure, he's grown, filled out in all the right places, but his captivating blue eyes and cocky grin are exactly the way I remember. Even though I'd much rather forget.
Liv Michaels is almost there. She's smart, determined and weeks away from landing the job she's dreamed about for years. Time healed old wounds, even her broken heart from the devastation of being crushed by her first love.
Meet Vince Stone
Women love a fighter, especially a good one. Lucky for me, I'm damn good. But there's one woman that isn't interested. Not again, anyway.
Vince 'The Invincible' Stone is every woman's fantasy…strong, sexy, confident and completely in control. Growing up surrounded by chaos, he's learned never to get too attached. Love will drag you down. He adores women, treats them well, puts their own needs before his own…for the night anyway. With the biggest fight of his life coming up, his focus should be on training.
When fate brings Vince & Liv back together again, there's no denying the chemistry is still there. But can Vince erase the old scars their past left behind? Or will Liv hurt him instead?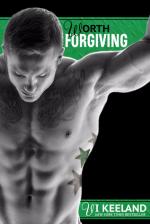 They say men like a lady in the living room and a whore in the bedroom. I never knew the sentiment was reciprocal. Until I met Jax Knight. A gentleman in public, a commanding, dirty talking rogue in the bedroom.

Daughter of legendary fighter "The Saint," Lily St. Claire knows firsthand how fighters can be. As the owner of a chain of MMA gyms, she's no stranger to aggressive, dominating, and possessive men. That's why she's always kept her distance. But the day Jax Knight walks through her door she's captivated by his charm. Stunningly handsome, well mannered, Ivy League educated, and confident, he shatters all the preconceived notions she'd come to think were true about men who trained to fight.

But falling for someone so soon after her breakup wasn't something she'd planned on. And definitely not something her ex plans to allow.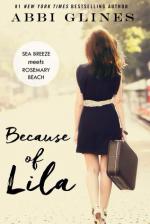 Prim, proper, classic good girl, and her least favorite label - icy.

Lila Kate Carter has heard them all. The last one, being the newest. She is not icy. She just doesn't care for Cruz Kerrington and his spoiled, selfish, careless ways. That doesn't make her icy, that makes him a jerk!

Tired of being labeled and doing what is expected of her, Lila Kate leaves Rosemary Beach, Florida ready for an adventure. Wanting to recreate herself, find a new path, and become something more.

Eli Hardy is tired of women who always act the same, do the same thing and expect the same thing. He's ready to swear off women until he can get the rest of his life together.

Two weeks into his no-women-rule he meets Lila. She's so damn sweet and polite. Like she walked right out of an etiquette book. But he'd already been drunk before she walked in so there was a good chance she might not be as stunning and perfect as he thinks. He's just too drunk to worry about that.

The next morning, he swears he can still smell her on his skin. He just can't remember why or what happened after that third dance.

Their worlds are about to collide, and so are the secrets and lies.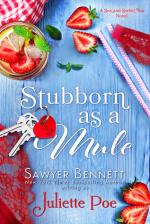 Down in Whynot, NC, there are three things that hold true: 1) life moves just a little bit slower, 2) family means everything, and 3) you don't mess with history.

When his family decides to sell a home that's been part of their history for over a century, Lowe Mancinkus is madder than a hornet. To add insult to injury, the woman who purchased it is some fancy pants, city girl looking to fix it up and sell it off. Doesn't matter that she's sexy as hell or that just being near her gets his blood racing like never before. That home belongs to his family, or at least it did until she came to town.

Well that just won't do, now will it?

From the moment that she laid eyes on the historical home in rural North Carolina, Melinda Rothschild knew Mainer House was something special. The perfect escape from life in New York City, Melinda signed the papers and set to work restoring the house to its natural beauty. That is until an angry Lowe showed up on her doorstep one day. With a scowl on his handsome, chiseled face. And a shotgun in his strong, muscular arms.

Is it getting hot in here?

Melinda's about to get a lesson on life in the south, but Lowe is about to learn a lesson of his own – this city girl doesn't back down from a fight.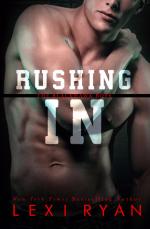 The favor seemed simple: Keep my new stepsister out of trouble for one summer.

I've never met Grace Lee, but Mom tells me she's a quiet and artsy college student with a troubled past. When I agreed to let her stay with me, I thought it was no big deal. I expected to share my apartment with a sullen girl who'd spend hours locked in her room.

I didn't expect a walking fantasy determined to make me lose my cool.

I didn't expect a woman with secrets so dark, so deep, I'd throw away everything if it would save her from the past.

Rushing in to do this favor is turning my life upside down—and not just because Grace needs her ass spanked. Keep her out of trouble? Grace is the trouble. And I want in.