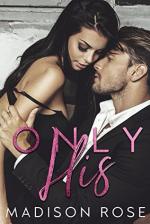 Only His by Madison Rose
I had no idea he was a sought after movie star and one of the most eligible bachelors in the world. I thought he was only mine, until one picture turned my life upside down.
She can fight it all she wants, but I knew the moment we met that she'd be mine, and I'm never giving her up.
I tried to deny it, but in the end I know I'm Only His.
Worth the Fight (MMA Fighter #1) by Vi Keeland
It didn't matter that the ref called it a clean hit. Nico Hunter would never be the same.
Elle has a good life. A job she loves, a great apartment, and the guy she's been dating for more than two years is a catch and a half. But it's boring…and she strives to keep it that way. Too many emotions are dangerous. Her own past is living proof of what can happen when you lose control.

Then Nico walks into Elle's office and everything changes…for both of them. But what can the tattooed, hard-bodied MMA fighter and the beautiful and always steady attorney have in common? A lot more than they bargained for.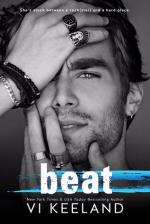 Dimpled smile of a boy
Hard body of a man
Sings like an angel
Fucks like the devil

I was stuck between a rock(star) and a hard place.

At fifteen, his poster hung on my bedroom wall. At twenty-five his body hovered over mine. Every girl's fantasy became my reality. I was dating a rockstar. Yet I was slowly falling for another man. The problem was—the two men—they shared a tour bus.

Flynn Beckham was the opening act.
Dylan Ryder was the headliner.

What happens when the opening act begins to shine so bright, it seems to dim everything else in its wake?

I'll tell you what happens. Things get ugly.
Porn Star (P*rn Star #1) by Laurelin Paige Sierra Simone
You know me.

Come on, you know you do.

Maybe you pretend you don't. Maybe you clear your browser history religiously. Maybe you pretend to be aghast whenever someone even mentions the word porn in your presence.

But the truth is that you do know me.

Everybody knows Logan O'Toole, world famous porn star.

Except then Devi Dare pops into my world, and pretty soon I'm doing things that aren't like me—like texting her with flirty banter and creating an entire web porn series just so I can get to star in her bed. Again. And again.

With Devi, my entire universe shifts, and the more time I spend with her, the more I realize that Logan O'Toole isn't the guy I thought he was.

So maybe I'm not the guy you thought I was either.
As an Olympic rookie, Andie Foster has spent far more time in her cleats than between the sheets. For 21 years, her Friday nights have consisted of blocking shots rather than taking them. But now that she's landed in Rio, she's ready to see for herself if the rumors about the Olympic Village are true:
• The athletes are all sex-crazed maniacs...




• The committee passes out condoms like candy...




• The games continue long after the medals have been handed out...
As Andie walks the line between rumor and reality, she's forced into the path of Frederick Archibald, a decorated Olympic swimmer and owner of a sexy British accent--too bad he's unavailable in a way that "it's complicated" doesn't even begin to explain.

In other words: off limits.

It doesn't matter that he has abs that could bring peace to the Middle East and a smile that makes even the Queen blush; Andie fully intends on keeping her focus on the soccer field. But the Village is small. Suffocating. Everywhere Andie goes, Freddie happens to be there--shirtless, wet from the pool, and determined to show her a whole new meaning of the phrase "international affairs".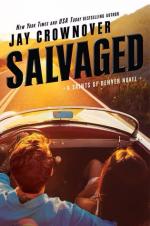 Hudson Wheeler is a nice guy. Everyone knows it, including his fiancée who left him with a canceled wedding and a baby on the way. He's tired of finishing last and is ready to start living in the moment with nights soaked in whiskey, fast cars, and even faster girls. He's set to start living on the edge, but when he meets Poppy Cruz, her sad eyes in the most gorgeous face he's ever seen hook him in right away. Wheeler can see Poppy's pain and all he wants to do is take care of her and make her smile, whatever it takes.

Poppy can't remember a time when she didn't see strangers as the enemy. After a lifetime of being hurt from the men who swore to protect her, Poppy's determined to keep herself safe by keeping everyone else at arm's length. Wheeler's sexy grin and rough hands from hours restoring classic cars shouldn't captivate her, but every time she's with him, she can't help being pulled closer to him. Though she's terrified to trust again, Poppy soon realizes it might hurt even more to shut Wheeler out—and the intense feelings pulsing through her are making it near impossible to resist him.

The only thing Poppy is sure of is that her heart is in need of some serious repair, and the more time she spends with Wheeler, the more she's convinced he's the only man with the tools to fix it.
What do you do when the one you least expect to matter…
Ends up mattering the most?
Derek Pearson likes to think he's an easygoing guy. Uncomplicated, upfront, and unapologetic with what he wants. His what you see is what you get attitude is on prominent display for anyone who cares to look, and his foul mouth is right there to back it up should you miss the point.
However, what you see isn't always what you get, and only a select few have ever glimpsed the real man under the brash exterior.
Among them? Professor Jordan Devaney. Complicated, high-maintenance, and vibrant, he's Derek's opposite in every way. From the moment they saw each other, a love-hate relationship began.
But what happens when one person wants more?
Once, the only thing that mattered to me was football—training, playing, and earning my place on the best team at every level. I had it all, and I threw it away with a semester of drugs, alcohol, and pissing off anyone who tried to stop me. Now I'm suspended from the team, on house arrest, and forced to spend a semester at home to get my shit together. The cherry on my fuckup sundae? Sleeping in the room next to mine is my best friend's girl, Mia Mendez—the only woman I've ever loved and a reminder of everything I regret.
I'm not sure if having Mia so close will be heaven or hell. She's off-limits—and not just because she's working for my dad. Her heart belongs to someone else. But since the accident that killed her brother and changed everything, she walks around like a zombie, shutting out her friends and ignoring her dreams. We're both broken, numb, and stuck in limbo.
Until I break my own rules and touch her.
Until she saves me from my nightmares by climbing into my bed.
Until the only thing I want more than having Mia for myself is to protect her from the truth.
I can't rewrite the past, but I refuse to leave her heart in the hands of fate. For this girl, I'd climb into the sky and rearrange the stars.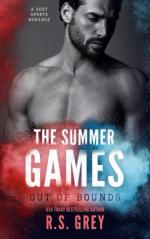 He's arrogant and cruel—a man I wouldn't wish on my worst enemy—and by some twisted turn of fate, he's my new Olympic gymnastics coach.

I've had to contend with gruff coaches in the past, but Erik is far worse. His stern demeanor complements a body built for intimidation, and his reprimands come from a mouth so cunning, I know it could strip me of my defenses—if I let it.

Though each of us would love to be rid of the other forever, we are bound to each other by need and necessity. I'm his rising star, his best shot at proving himself to his critics. And without a coach, I have zero chance of winning gold in Rio.

The easiest way forward would be to wave a white flag and make peace with the man I'll be sharing close quarters with for the foreseeable future, but he is intent on war.

Fine. By. Me.

If he pushes me, I'll push back harder. If he wants to test me, to play with my head, I'll show him just how many boundaries I'm willing to cross. Because I know it's not a choice between winning or warring—not if you can have them both. At the end of it all, I plan on leaving Rio with gold around my neck and his icy heart in the palm of my hand.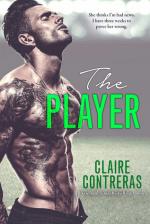 I'm naturally gifted on the field and between the sheets. With flashy cars and enough media attention to put the Royal Family to shame, I'm the definition of Most Eligible Bachelor.
I've never met a man who doesn't want to be me or a woman who doesn't want to tame me. Until I meet Camila.
From the moment I lay eyes on her, I know I have to have her.
She wants to keep me at arm's length.
I want her naked in my bed.
She thinks our worlds are too different.
All I want her to think about is screaming my name.
She says I'm bad news.
I have three weeks to prove her wrong.
Today is officially the worst day of my life…

I woke up five hours late after a reckless one-night stand with the sexiest, cockiest, and most arrogant man I've ever met. (And this asshole actually left a note: "I think you were lying to me about being "experienced" last night. You orgasmed three times, and that was before we made it to your bedroom. I also find it hard to believe you "usually wear silk or lingerie." Your drawers are all full of cotton granny panties--The best man you've ever fucked… )

My top two PR clients left me for my number one competitor, my roommate accidentally bleached my best suit, and my favorite coffee shop was shut down for "health concerns."

Still, none of those things dimmed my excitement for what was supposed to be the best four o'clock signing session of my career. I was on the verge of signing the highest paying client in my company's history, taking on a so-called "impossible" job that no publicist had been able to handle.

But at four o'clock, there was no athlete, television personality, or celebrity who showed up. Instead, that sexy, arrogant one-night stand stepped into my office with his familiar panty-wetting smirk and introduced himself as my new, cocky client...