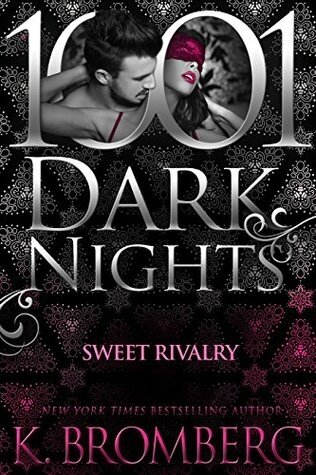 Ryder Rodgers had a plan.

He was going to stride into the conference room, do the required song and dance over the next five days, and win the biggest contract of his career. But when he walked in and heard the voice of one of his competitors, all his plans were shot to hell.

Harper Denton. She was always on top. In college. First in their class. Always using every advantage to edge him out to win the coveted positions. The only one who could beat him. His academic rival. More like a constant thorn in his side. And his ego's.

When he heard her voice, he was brought back to years before. To the bitter taste of being second best. But the woman who meets his gaze is nothing like the drab wallflower he used to know. Hell no. She was all woman now: curves, confidence, and staggering sex appeal. And no doubt, still brilliant.

The fact that she's gorgeous and bright won't distract him. This time, Ryder's determined to be the one on top. But not if Harper can help it.
Review
Oh gosh this novel was too short... I want mooooore!! :)
There is one hell of a sexual tension in it...Harper and Ryder knew each others for a few years back...but when they meet again a few years later... it sparks.. I really love the banter between them! You can't help but notice that they're attracted to each other. but Harper tried to resist... but Ryder know what he want...
This book is a second chance book...it's intense & sexy!
5/5