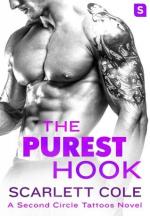 Can a love built on secrets survive?

Rugged, hot, and rock hard, Dred Zander is exactly the type of man that normally sends Pixie running. Not dreaming about running her hands down his washboard abs...and lower. The lead singer and guitarist for the band Preload embodies trouble behind his quick smile and guarded eyes, and Pixie left trouble behind her years ago along with the name Sarah Jane Travers and the pathetic trailer her mom called home. With her abusive past in her past, she has a new life, a new family at Second Circle, and a dream of opening her own business. She needs capital and time. What she doesn't need is a tempting long-haired rocker or the paparazzi that follow him around.

But Dred has other ideas. Pixie's sweet hazel eyes, purple hair and kaleidoscopic tattoo of exotic flowers that swirl up her arm haunt his dreams, and he knows she wants him too. He just has to convince her. But as a juicy exposé threatens to expose their pasts, and a blackmailer terrorizes their present, Pixie and Dred have to decide what really matters and fight like hell to keep it.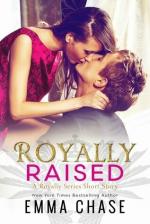 A Royally Series short story set in the future after Royally Matched.
My life plan is to be brutally honest all the way to the bank. Don't believe me? I run a popular YouTube channel called TrashyZane, and my claim to fame is oversharing about every aspect of my personal life. Sometimes while tipsy. Not everyone loves my style, but I have a long history of icing out people who can't handle me. I have no time for judgmental foolishness.
Except, apparently, when it comes to Beau Starr. His channel is the polar opposite of mine, and so is he. Wholesome, inspirational, and clean-cut. Everything about him should turn me off, but when we hook up following a confrontation at a convention, my world flips upside down. Not only does Beau Starr turn me on, he uses the exact combination of dirty talk and roughness needed to turn me out.
But we still hate each other. I think.
Bonus short: Dominic and Luke's visit to see Garrett and Kai.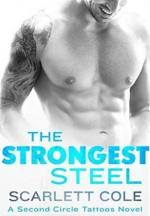 Harper Connelly never expected to find herself outside of a tattoo parlor at one in the morning, summoning the nerve to take back her past. She's determined to forget her old life and is looking for an artist who can tattoo over the scars on her back.

Trent Andrews, local legend and owner of the Second Circle tattoo studio, has his own reasons for specializing in inking over scars. And in spite of her mysterious past and the difficult road ahead, he quickly realizes that Harper is funny, smart, and--under her ridiculously oversized clothing and SPF 100 sunscreen--totally hot. He's happy to take on the challenge of designing a meaningful and deadly full-back tattoo for her.

But when cryptic messages start appearing on Harper's phone, strange deliveries arrive at her door, and Second Circle is vandalized, Harper is convinced that her ex-boyfriend has tracked her down, and worse, that he knows about Trent. Running was the only thing that saved her last time, but now that she's started to put down roots in Miami, she'll have to decide if she can finally fight back instead.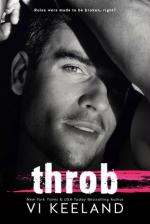 The rules:

No dating.
No sex outside of the game.
No disclosing the terms of the contract.

Rules were made to be broken, right?

Eight weeks ago I signed a contract. One that seemed like a good idea at the time. A handsome bachelor, luxury accommodations, and a chance to win a prize my family desperately needed. There were some rules though. Lots of them actually. Follow the script, no dating, sex, or disclosing the terms of the deal. After my self-imposed moratorium on men the last year, it wouldn't be hard to live up to my end of the bargain... so I thought. Until I realized the deal I'd made was with the devil... and I was in love with his dirty-talking brother.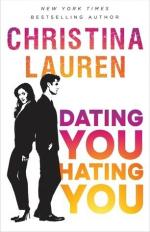 All's fair in love and work. The first standalone romance by New York Times and #1 international bestselling author Christina Lauren (Beautiful Bastard) is a sexy, compulsively readable romantic comedy that dives headlong into the thrill and doubt of modern love.

Despite the odds against them from an embarrassing meet-awkward at a mutual friend's Halloween party, Carter and Evie immediately hit it off. Even the realization that they're both high-powered agents at competing firms in Hollywood isn't enough to squash the fire.

But when their two agencies merge—causing the pair to vie for the same position—all bets are off. What could have been a beautiful, blossoming romance turns into an all-out war of sabotage. Carter and Evie are both thirtysomething professionals—so why can't they act like it?

Can Carter stop trying to please everyone and see how their mutual boss is really playing the game? Can Evie put aside her competitive nature long enough to figure out what she really wants in life? Can their actor clients just be something close to human? Whether these two Hollywood love/hatebirds get the storybook Hollywood ending or just a dramedy of epic proportions, you will get to enjoy Christina Lauren's heartfelt, raucous, and hilarious romance style at its finest.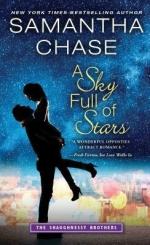 The stars are about to align in the newest Shaughnessy brothers romance!
WHEN WORLDS COLLIDE
Brilliant astrophysicist Dr. Owen Shaughnessy feels more connected to the cosmos than to people. He's great with calculations, but when he leads a team of scientists to study a famous meteor shower, he doesn't factor in his free-spirited artist assistant Brooke Matthews.

LOVE CAN DAZZLE YOU
Polar opposites in personality, the friction between them threatens to derail the project. But the beauty and mystery of the night sky draw Owen and Brooke together―and she's going to surprise him in ways the stars never could.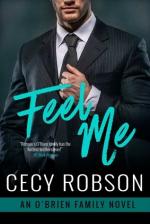 Declan O'Brien was always driven to take his place among Philly's elite, working hard for everything he's earned, including the title of Assistant District Attorney. He's won seemingly impossible cases, so he's furious when he's assigned to lead the one unit he doesn't want.

Melissa Fenske was born hearing impaired to a neglectful mother, finding solace when she was adopted by a young attorney, now Declan's boss. As the current Director of Victim Services, Melissa's livid when Declan is placed in the main unit she oversees. She can't forget their disastrous first encounter. Or shake how he makes her feel.

Declan considers the assignment another step toward his political aspirations, despite that he can't get Melissa out of his mind. Melissa sees Declan as egotistical and self-serving, kicking herself for how fast she's falling for him. Someone as hot, smooth, and perfect as Declan isn't supposed to want her.

In another situation with any other woman, Declan wouldn't hesitate to take Melissa to bed. But she is the boss's daughter, and for once, Declan finds himself wanting more than just a one night stand.

Neither counted on each other. Both just met their match
Riley Tennyson has made a huge mistake.
At least, that's what she keeps telling herself.

Showing up to her brother's wedding pissed off and newly single, Riley seeks comfort in solitude and an open bar, until the gorgeous and irresistibly charming CJ Tully makes her a better offer—a wild night with the master of smooth-talking where nothing is off limits.

Riley does what any single woman would do, and a connection is made. One neither one of them can ignore. But when she comes home to the boyfriend she no longer thought she had, Riley buries her secret and begs CJ to do the same.

Forget about each other. It was a mistake. That's all it was… right?

Desires are hidden. Distance is kept. Until one night CJ makes the ultimate sacrifice, and Riley can no longer avoid the man she can't stop thinking about.

Not with him sleeping down the hall…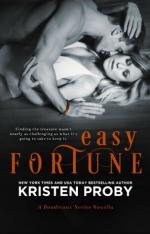 Sometimes the past is better left behind you…
Lena Turner has spent her life as the outsider. Thanks to her extraordinary gifts, she's learned to be independent—especially when it comes to men. She's content to live her life in New Orleans as a schoolteacher, dating casually and dedicated to her small family. Long term is not part of her plan.
Sometimes the past catches up with you…
Leaving Lena behind to pursue his career was the most difficult thing Mason Coulter ever did. He told himself that it was for the best, had even convinced himself that he had only Lena's best interests in mind. But now, after six long years, he's back in New Orleans to settle his late eccentric aunt's estate. All he has to do is get in and out of the city without submitting to the need to see Lena. But to Mason's dismay, his aunt made other plans.

And sometimes the future and the past collide…

Having Mason walk back into her life is something Lena never saw coming. She could refuse to help him, but she's never been good at telling Mason no. So she'll do what she can to get the estate settled and Mason out of her life for good.

At least, that's the plan. But Mason has plans of his own…
I was counting down the months until the end of my deployment. My days were spent working on military vehicles, and I spent my nights playing video games that would distract me until I could leave Staff Sergeant Garrett Reid behind. That was when I met him: Kai Bannon, a fellow gamer with a famous stream channel. I never expected to become fixated on someone who'd initially been a rival. And I'd never expected someone who oozed charm to notice me - a guy known for his brutal honesty and scowl. I hadn't planned for our online friendship to turn into something that kept me up at night - hours of chatting evolving into filthy webcam sessions. But it did. And now I can't stop thinking about him. In my mind, our real life meeting is perfect. We kiss, we fall into bed, and it's love at first sight. Except, like most things in my life, it doesn't go as planned.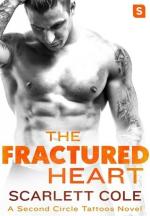 All things, when placed under pressure, eventually break or leave a mark.
Tattoo artist Brody "Cujo" Matthews knows how to keep things simple. In life and in love. Abandoned as a child by a mother who refused to stick around to raise three boys she didn't want, he's intent on staying clear of complicated women. The only things complicated in Cujo's life are the killer tattoos he designs and inks. That all changes when he's asked to help organize his best friend Trent's engagement party, which means working with Trent's fiancée's best friend, Drea, the definition of high maintenance and sizzling curves. And the one woman he doesn't want to walk away from.

Andrea "Drea" Caron is broke and tired. After years of caring for her ailing mom, she's at the end of her rope trying to manage the piling medical bills, two jobs, and a life placed on hold. She certainly doesn't need the added frustration of a sexy playboy tattoo artist messing up her best friend's engagement party or her carefully balanced life. But when Drea witnesses the abduction of a woman from the café she works at, she can't help but turn to Cujo who's determined to prove to Drea that he's someone she can count on forever…but as they attempt to bring the truth to light, someone is working to bring that forever to a sudden, deadly halt.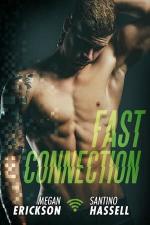 After a decade of serving in the Army, everyone still expects me to be Dominic 'Nicky' Costigan--the skirt-chasing player. They don't know I've been spending my days trying to figure out my post-military life. Including how to pick up guys.

When I meet Luke on a hookup app, he makes it clear it's for one-night only. That's fine with me, because I'm down to see what this silver fox can do. But after I arrive at his doorstep, it doesn't take long to realize we have serious chemistry, and we end up meeting again.

He's got more walls around his heart than a military base, but I think he's as addicted to me as I am to him. He can't resist me for long. I mean, who can? Except Luke's rules exist for a reason, and when I test his limits, things get complicated. Maybe too complicated.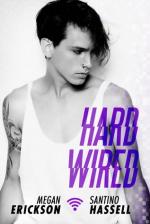 My FallenCon agenda is simple: sit on a couple of panels and let people meet the real me. Jesse Garvy—mod of a famous Twitch channel and, if I ever come out of my shell, future vlogger. I definitely didn't plan to sleep with a moody tattooed fan-artist, but he's gorgeous and can't keep his hands off me. There's a first time for everything, and my first time with a guy turns out to be the hottest experience of my life.

But the next day, I find out my moody fan-artist is Ian Larsen AKA Cherry—someone I've known online for years. And he'd known exactly who I was while shoving me up against that wall. Before I figure out whether to be pissed or flattered, the con ends.

Now we're back online, and he's acting like nothing happened. But despite the distance between us, and the way he clings to the safety of his online persona, we made a real connection that night. I don't plan to let him forget.