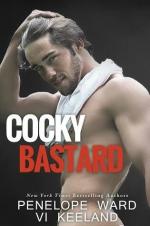 He was someone who belonged in my wildest fantasies instead of a rest stop in the middle of Nebraska.

A sexy, cocky, Australian named Chance was the last person I expected to run into on my cross-country drive.

When my car broke down, we made a deal. Next thing I knew, we were traveling together, spending sexually-tense nights in hotels and taking unplanned detours.

My ordinary road trip turned into the adventure of a lifetime. It was all fun and games until things got intense.

I wanted him, but Chance wouldn't make a move. I thought he wanted me too, but something was holding him back.

I wasn't supposed to fall for the cocky bastard, especially when I knew we'd be going our separate ways.

All good things must come to an end, right?

Except our ending was one I didn't see coming.
4/5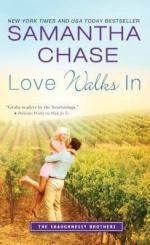 Book #2 in New York Times and USA Today bestselling author Samantha Chase's dazzling new series.

The Shaughnessy Brothers are back

He lives by a schedule. Aubrey Burke is on the run from an about-to-be-disastrous mistake when resort owner Hugh Shaughnessy catches her climbing through his office window. Until Aubrey tumbled into his life, Hugh had relied on work and discipline to safeguard a heart damaged by family tragedy. Now his careful world will never be the same.

She lives for the moment. Hugh's approach to life and love is the opposite of Aubrey's, but she soon finds herself falling hard for the handsome hotel mogul. There's a darker reason behind her "live for today" attitude than Hugh could possibly know, but for the first time Aubrey dares to hope this man's love might make it worth taking a chance on the future.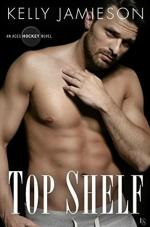 Not only is Jared Rupp one of the stars of the NHL's Chicago Aces, he's also the owner of the Sin Bin, the after-hours hot spot where the whole team hangs out. Lately, Jared can't take his eyes off the woman he's hired to give the Bin a more modern feel: a sexy, sophisticated consultant who has carved out a niche updating drink menus. She's as passionate about her career as Jared is about hockey—and yet he can't help wondering what kind of cocktail she really wants.

In her line of work, Sidney Frayne is used to guys hitting on her in bars, but Jared gets her hot enough to burst into flames. When he's wining and dining her, he's sophisticated as hell; on the rink, he's a testosterone-fueled powerhouse. Still, Sidney's bitter divorce taught her to keep her emotions on ice. With her busy schedule—and Jared's playboy reputation—she's not sure she's ready for a fling. Because if she lets Jared into her bed, she just may have to let him into her heart.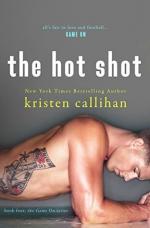 First we were friends. Then we were roommates. Now I want more…
What can I say about Chess Copper? The woman is capable of bringing me to my knees. I know this about five minutes after getting naked for her.
No one is more surprised than me. The prickly photographer my team hired to shoot our annual charity calendar isn't my usual type. She's defense to my offense, a challenge at every turn. But when I'm with her, all the regrets and darkness goes away. She makes life fun.

I want to know Chess, be close to her. Which is a bad idea.

Chess is looking for a relationship. I've never given a woman more than one night. But when fate leaves Chess without a home, I step up and offer her mine. We're roommates now. Friends without benefits. But it's getting harder to keep our hands off each other. And the longer we live together the more I realize she's becoming my everything.

Trick is… Now that I've made her believe I'm a bad bet, how do I convince her to give this player a true shot at forever?
It started out like any other morning on the train.
Until I became mesmerized by the guy sitting across the aisle.
He was barking at someone on his phone like he ruled the world.
Who did the stuck-up suit think he was...God?
Actually, he looked like a God. That was about it.
When his stop came, he got up suddenly and left. So suddenly, he dropped his phone on the way out.
I might have picked it up.
I might have gone through all of his photos and called some of the numbers.
I might have held onto the mystery man's phone for days―until I finally conjured up the courage to return it.
When I traipsed my ass across town to his fancy company, he refused to see me.
So, I left the phone on the empty desk outside the arrogant jerk's office.
I might have also left behind a dirty picture on it first though.
I didn't expect him to text back.
I didn't expect our exchanges to be hot as hell.
I didn't expect to fall for him―all before we even met.
The two of us couldn't have been any more different.
Yet, you know what they say about opposites.
When we finally came face to face, we found out opposites sometimes do more than attract―we consumed each other.
Nothing could have prepared me for the ride he took me on. And I certainly wasn't prepared for where I'd wind up when the ride was over.
All good things must come to an end, right?
Except our ending was one I didn't see coming.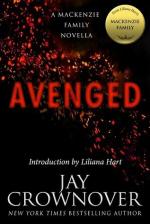 New York Times bestselling author Jay Crownover brings heat and heart to Liliana Hart's MacKenzie family with AVENGED…

Girl meets boy…

On the worst night of her life when she's decided to take a drastic step that there is no going back from.

Girl is used to sitting by, letting fate deal cruel hand after cruel hand to good people with soft hearts and she's had enough.

Girl thinks it's time to fight back against fate and against men who aren't careful with all the precious things a woman in love has to give him.

Fate shows girl who's boss and turns her world and plans upside down without breaking a sweat.

Boy meets girl…

On the best night of his life when he's decided that he's going to make moves to be the man he was always meant to be instead of the man he was trained and conditioned to be.

Boy is used to a solitary life, quiet in the woods and knowing the only thing that might be looking for him is trouble and trouble is no longer his stock in trade.

Boy thinks it's time to show trouble who's boss, even if this trouble has big blue eyes and a body made to make men stupid. Trouble only gets the upper hand if the boy falls prey to its temptation.

Trouble turns the boy's quiet, serene life sideways without any effort.

Trouble is fun and fate has a wicked sense of humor when it comes to this boy meeting this girl.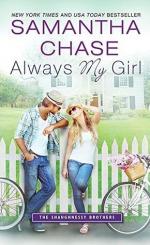 Quinn Shaughnessy's two older brothers have found their true loves ... but Quinn's not about to join that parade. Nope, as he tells his best friend Anna, there's a lot more to life than getting tied down to one person. He's positive tomboy Anna will be on his side - except she's inexplicably developing other interests - even dating! Suddenly Quinn is seeing Anna in a very different light.
Quinn has been Anna's buddy since they were both five years old. She can tell him anything - except the one big secret she's been hiding for years - that she's fallen in love with him. Now Anna is determined to make a life for herself that doesn't include pining for Quinn. Falling in love with your best friend? Easy. Telling them how you really feel? Impossible.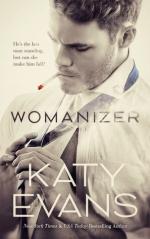 You've seen the headlines: Womanizing billionaire player! Watch out! Stay away!
We were just two strangers. Facing a forbidden attraction, a chemical connection. Neither of us expected or wanted it to amount to more.
But I had never been drawn to a guy the way I was drawn to this one: my brother's best friend, and CEO of the company where I interned.
Even knowing I should stay away, I proved to be too human, after all.
The chemistry was amazing.
The laughs were incredible.
I opened up to him in more ways than I'd opened up to anyone before.
But sex was as far as I'd go.
Just sex because he was too irresistible.
Just sex because I wouldn't be falling for him.
Just sex because I'd leave in three months, and I'd like for my brother not to kill me, and for nobody to find out he was my wicked little secret.
He wasn't the One.
He was just a womanizer.
But for a time, he would be mine.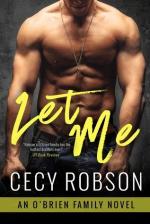 Once he was broken beyond repair. Now this MMA contender is fighting to be a better man—for her. RT Book Reviews proclaims that the O'Brien Family series from award-winning author Cecy Robson "has the hottest brothers ever!" And in Let Me, it is Finn's turn to discover how love can heal the deepest wounds.

A mixed martial arts star on the rise, Finn O'Brien dismantles his opponents with brutal precision. And yet beneath his fierce persona, Finn is raw from a trauma he's buried for years . . . until the day his deep-rooted rage erupts and lands him in court-mandated therapy. Finn's not one to bare his soul, but if talking it out means meeting beautiful women like Sol Marieles, he'll give it a shot.

Sol is working toward her masters degree in psychology, and already she feels like she's in over her head. With an important internship on the line and a scary family situation demanding her attention, the last thing Sol needs is Finn around to distract her. The man is ripped and seriously sexy yet it's his troubled side that warns her to keep her distance. But their attraction is intense, and he clearly has the heat to see how far and fast their passion takes them.

Alone, Finn and Sol have been fighting to find happiness in their lives. Together, there's no stopping them as they face their greatest challenges—not in the ring, but in their hearts.
Barrett

The name's Barrett Callahan. Yeah, that Barrett Callahan—the one the press dubbed "Bare" after those naked sexting pictures surfaced. At twenty-five, I was armed with an MBA from Harvard, an executive position at my father's Fortune 500 company, a penthouse, and a different piece of delectable eye candy in my bed every weekend. I had a life most men dreamed of. But then my father decided to run for president, and my playboy lifestyle became a liability to his campaign that was built on family values. My "makeover" comes in the form of a fake fiancée who I don't even get to choose--one who is an uptight, choirgirl acting priss but also sexy-as-hell.

Addison

My latest relationship had gone down in flames, and I was drowning in a sea of student loans when in true Godfather status, James Callahan made me an offer I couldn't refuse. Seven figures for seven months on the campaign trail pretending to be the adoring fiancée of his son, Barrett. As soon as he won the election, our engagement would be dissolved amicably for the press, I was free to ride off into the sunset a million dollars richer, and because of the NDA, no one would be the wiser. Sure, I'd never met the guy, but I'd been a theater nerd in high school. I could pull off any role from Lady Macbeth to Maria Von Trapp. But that was before I met my fake fiancé—the infuriating, self-absorbed, egotistical, drop-dead-sexy King of the Manwhores.

The race will be a fight to the death finish, and that's not even the actual campaign.
Joss and Braden Carmichael are blissfully married living in their townhouse on Dublin Street with their two beautiful children. It's a life Joss never expected to have, and one she's grateful for every day.

But… what if she never met Braden and Ellie Carmichael on that fateful day when she was only twenty-two years old?

When Joss is asked to write a story about how her life might have turned out if a pivotal moment in it never happened, she thinks of the day she met both Braden and Ellie Carmichael. If she had never met them where might she have ended up?
Joss believes no matter where life may have taken her it would have inevitably led her to Braden. But what if she was thirty instead of twenty-two when they met? How would she have felt about risking her heart then?
And even if she was older and wiser and ready to fall madly in love, what if too much had happened to Braden to make him the man that would risk his heart to save hers?

Will time be their enemy… or is it possible that two souls are meant for one another in any reality?

Stars Over Castle Hill is an alternate reality novella of a romance that captured the hearts of readers all over the world. Joss and Braden are back with a story that is just as emotional, passionate and sexy as their first!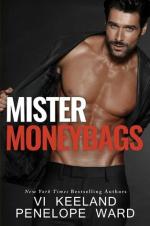 I met Bianca in an elevator.
She was on her way to interview me when we got stuck.
The beautiful, raven-haired reporter assumed I was a delivery guy because of the way I was dressed.
She had no clue I was really Dex Truitt, the wealthy, successful businessman she'd dubbed "Mister Moneybags"—her afternoon appointment.
Bianca told me how much she hated Dex's type—snobby, over educated, silver- spooned men who didn't appreciate the simple things in life.
So, after the elevator finally started moving again, I cancelled the interview and let her believe I was someone I wasn't—a bike messenger named Jay. I loved the way she looked at the fake me and didn't want it to end.
I began dating her as "Jay"—all the while letting her interview the real me over email.
I didn't expect that our chemistry online would be just as hot.
I didn't expect the mess I'd gotten myself into.
I didn't expect that Jay and Dex would fall in love with her.
And she was falling for two men.
Only, both men were me.
And when she found out, we were both going to lose her.
Nothing could have prepared me for that day. And I certainly wasn't prepared for what came after.
All good things must come to an end, right?
Except our ending was one I didn't see coming.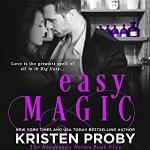 The Boudreaux Series. Sexy. Intriguing. Easy.

Family. Responsibility. Stability.

As the co-CEO of Bayou Enterprises, and the eldest of the Boudreaux clan, Beau is the epitome of these. Now that his baby sister Gabby is happily settled down, Beau has moved into the company loft in the heart of the French Quarter to be closer to his office while his own home is built. He doesn't have time for anything but the family he adores and the company that drives him.

If only the bewitching owner of the herb shop downstairs from Beau's loft wasn't so damn tempting.

Mallory Adams is living the life. The good life. The best life for her. After years of hiding who she is, and the gifts she's been cursed with, Mallory opened her little shop in the French Quarter, offering herbs and lotions for anything from soothing a sunburn to chasing those pesky ghosts New Orleans is known for out of a client's home. Some call her eccentric, and some say she's simply odd, and that's okay with her. She is a bit odd, but in her experience, all of the best people are.

When an old pipe bursts in the loft above her store, flooding her storeroom, Mallory comes face to face with Beau Boudreaux, and she doesn't need the clairvoyant abilities that have been passed down through generations to know that she'll never be the same. Beau is her exact opposite; serious, straitlaced. He wears suits for Pete's sake and probably wouldn't know the difference between arnica and flaxseed if his life depended on it. But when he touches her, the electricity is through the roof and she's smart enough to know that a chemistry like theirs doesn't happen every day.

Can two people so very different possibly find their way to happily ever after?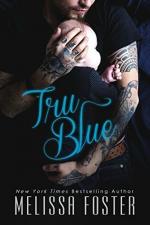 Imagine falling in love with a man, then finding out he was a killer...TRU BLUE is a sexy, dark stand-alone novel written in the same loving, raw, and emotional voice romance readers have come to love, and the deeply emotional literary prose women's fiction readers have come to expect, from New York Times & USA Today bestselling, award-winning author Melissa Foster.

He wore the skin of a killer, and bore the heart of a lover...

There's nothing Truman Gritt won't do to protect his family--Including spending years in jail for a crime he didn't commit. When he's finally released, the life he knew is turned upside down by his mother's overdose, and Truman steps in to raise the children she's left behind. Truman's hard, he's secretive, and he's trying to save a brother who's even more broken than he is. He's never needed help in his life, and when beautiful Gemma Wright tries to step in, he's less than accepting. But Gemma has a way of slithering into people's lives and eventually she pierces through his ironclad heart. When Truman's dark past collides with his future, his loyalties will be tested, and he'll be faced with his toughest decision yet.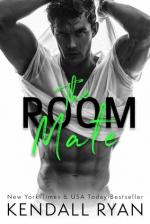 The last time I saw my best friend's younger brother, he was a geek wearing braces. But when Cannon shows up to crash in my spare room, I get a swift reality check.

Now twenty-four, he's broad shouldered and masculine, and so sinfully sexy, I want to climb him like the jungle gyms we used to enjoy. At six-foot-something with lean muscles hiding under his T-shirt, a deep sexy voice, and full lips that pull into a smirk when he studies me, he's pure temptation.

Fresh out of a messy breakup, he doesn't want any entanglements. But I can resist, right?

I'm holding strong until the third night of our new arrangement when we get drunk and he confesses his biggest secret of all: he's cursed when it comes to sex. Apparently he's a god in bed, and women instantly fall in love with him.

I'm calling bullshit. In fact, I'm going to prove him wrong, and if I rack up a few much-needed orgasms in the process, all the better.

There's no way I'm going to fall in love with Cannon. But once we start... I realize betting against him may have been the biggest mistake of my life.