I spent twenty years waiting for Trent Hennington to open his eyes and see me. But it was all for nothing. He chose to keep himself guarded and let me walk away, proving that my time and efforts were wasted.

I'm done being invisible.
It's time to move on.

A single dance sets my new reality into motion, and I welcome it. After all, Cooper Townsend is perfect. He's kind, sexy, and attentive—everything a girl could want.

I thought I got it right this time.
That my heart could mend, and I would be happy.
Apparently, some things really are just too hard to walk away from.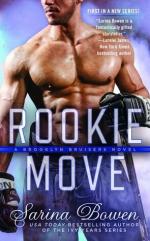 Hockey player Leo Trevi has spent the last six years trying to do two things: get over the girl who broke his heart, and succeed in the NHL. But on the first day he's called up to the newly franchised Brooklyn Bruisers, Leo gets checked on both sides, first by the team's coach—who has a long simmering grudge, and then by the Bruisers' sexy, icy publicist—his former girlfriend Georgia Worthington.

Saying goodbye to Leo was one of the hardest things Georgia ever had to do—and saying hello again isn't much easier. Georgia is determined to keep their relationship strictly professional, but when a press conference microphone catches Leo declaring his feelings for her, things get really personal, really fast....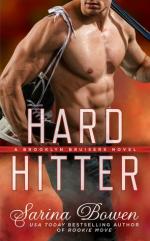 He's a fighter in the rink, but he's about to learn that playing nice can help you score...

As team captain and enforcer, Patrick O'Doul puts the bruise in the Brooklyn Bruisers. But after years of hard hits, O'Doul is feeling the burn, both physically and mentally. He conceals his pain from his coach and trainers, but when his chronic hip injury becomes too obvious to ignore, they send him for sessions with the team's massage therapist.

After breaking up with her long-term boyfriend, Ari Bettini is in need of peace of mind. For now, she's decided to focus on her work: rehabilitating the Bruisers' MVP. O'Doul is easy on the eyes, but his reaction to her touch is ice cold. Ari is determined to help O'Doul heal, but as the tension between them turns red hot, they both learn that a little TLC does the body good...
Meadow Starr has worked in housekeeping at the Golden Arrow Casino since she was legal. Raising her son, Joaquin, without the support of her parents or the child's father was not something she had ever envisioned. Neither was pushing a broom, scraping money together to pay the bills, or living in a trailer park on the reservation. Little does she expect her worst nightmare and her best dream to show up in town at the exact same time.

Federal Marshal Alex Flores returns to the reservation where he helped solve a murder investigation last year. He's never forgotten the mesmerizing woman with the luminous smile and world-weary eyes. Too bad the fugitive on this new case has led him straight to her doorstep. Meadow will never give up Joaquin's father, not if her wary gaze or her tight set jaw is any indication.

Meadow's draw to Alex is immediate, but no way she's going to trade attraction for history, longing for heritage. When the stakes become higher and Alex steps in to protect Meadow and her child from the very man she was willing to defend, he can't help falling for them both. Who knew something so wrong could feel so right? But as the lines continue to blur, something's got to give, and Alex isn't certain he can walk away so easily from love.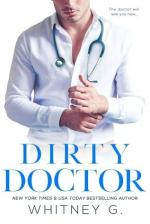 "Lean back on the table and spread your legs for me..."

Being a doctor in New York City has never been easy. Especially for someone like me who has a private practice and an incompetent staff who insists on leaving me to fill in for them.

Over the past six months, I've performed one too many pap smears, three too many "breast exams," and scrubbed in on several reconstructive surgeries. (This would be acceptable if I was still interested in general medicine, but I'm not. I'm supposed to be a goddamn therapist...)

When my team finally came to their senses and decided to bring someone more competent into the practice last month, I was actually elated.

Until I realized that our new "doctor" was none other than the woman I was supposed to meet over dinner two weeks ago. The same woman who stood me up with nothing more than an "I can't meet you anymore, sorry," after we agreed to move our online talks into reality.

I haven't forgotten any of the filthy fantasies she told me about, and I never deleted our dirty messages. And if she thinks that I'm going to act like a "professional" and pretend like that shit never happened, she has another thing coming...
She's hiding something big. He's hiding someone small.

Scarlet Crowley's life was torn apart the day father was arrested for unspeakable crimes. Now the shock has worn off, but not the horror.

It's a safe bet that Scarlet is the only first year at Harkness College who had to sneak past TV news trucks parked on her front lawn just to leave town. But college will be Scarlet's fresh start. Clutching a shiny new student ID — with a newly minted name on it — she leaves it all behind. Even if it means lying to the boy she's falling for.

Bridger McCaulley is a varsity hockey star known for being a player both on and off the ice. But a sobering family crisis takes that all away. Protecting his sister means a precarious living arrangement and constant deception. The only bright spot in his week is the few stolen hours he spends with Scarlet.

The two form a tentative relationship based on the understanding that some things must always be held back. But when grim developments threaten them both, going it alone just won't work anymore. And if they can't learn to trust one another now, the families who let them down will take everything they've struggled to keep.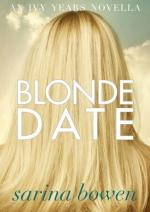 A blind date. A nervous sorority girl. A mean-spirited fraternity prank. What could possibly go wrong?

As a sorority pledge, there are commandments that Katie Vickery must live by. One: thou shalt not show up for the party without a date. Two: the guy shall be an athlete, preferably an upperclassman.

Unfortunately, Katie just broke up with her jerkface football player boyfriend. Even worse, her last encounter with him resulted in utter humiliation. She'd rather hide under the bed than attend a party where he'll be.

Yet staying home would mean letting him win.

Enjoying herself tonight was out of the question. She could only hope to get through the evening without her blind date noticing that he was spending the evening with a crazy person.

Andrew Baschnagel is living proof that nice guys don't finish first. He's had his eye on Katie since the moment her long legs waltzed into his art history class. So when her roommate sets Andy up to be Katie's date, he'd be crazy to say no. Unfortunately, he doesn't have a lot of practice with either girls or parties. Yet.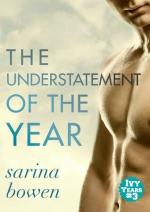 What happened in high school stayed in high school. Until now.

Five years ago, Michael Graham betrayed the only person who ever really knew him. Since then, he's made an art of hiding his sexuality from everyone. Including himself.

So it's a shock when his past strolls right into the Harkness College locker room, sporting a bag of hockey gear and the same slow smile that had always rendered Graham defenseless. For Graham, there is only one possible reaction: total, debilitating panic. With one loose word, the team's new left wing could destroy Graham's life as he knows it.

John Rikker is stuck being the new guy. Again. And it's worse than usual, because the media has latched onto the story of the only "out" player in Division One hockey. As the satellite trucks line the sidewalk outside the rink, his new teammates are not amused.

And one player in particular looks sick every time he enters the room.

Rikker didn't exactly expect a warm welcome from Graham. But the guy won't even meet his eyes. From the looks of it, his former… best friend / boyfriend / whatever isn't doing so well. He drinks too much and can't focus during practice.

Either the two loneliest guys on the team will self destruct from all the new pressures in their lives, or they can navigate the pain to find a way back to one another. To say that it won't be easy is the Understatement of the Year.

THIS BOOK IS A STANDALONE. NO CLIFFHANGERS. NO PRIOR EXPERIENCE NECESSARY.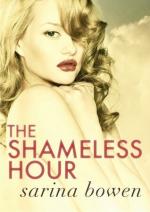 The girl who's had everyone meets the boy who has no one.

For Bella, the sweet-talking, free-loving, hip-checking student manager of the Harkness men's hockey team, sex is a second language. She's used to being fluent where others stutter, and the things people say behind her back don't (often) bother her. So she can't understand why her smoking hot downstairs neighbor has so much trouble staying friends after their spontaneous night together. She knows better than to worry about it, but there's something in those espresso eyes that makes her second guess herself.

Rafe is appalled with himself for losing his virginity in a drunken hookup. His strict Catholic upbringing always emphasized loving thy neighbor—but not with a bottle of wine and a box of condoms. The result is an Ivy League bout of awkwardness. But when Bella is leveled by a little bad luck and a downright sinister fraternity stunt, it's Rafe who is there to pick up the pieces.

Bella doesn't want Rafe's help, and she's through with men. Too bad the undeniable spark that crackles between the two of them just can't be extinguished.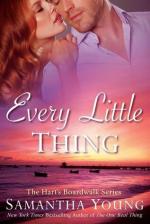 Hartwell, Delaware—the perfect place to get away from it all, and find what you never knew you needed…

Bailey Hartwell has many reasons to feel content—her successful business, a close circle of friends, and her steady boyfriend…even if their romance feels staid after ten years without a serious commitment. The only challenge in her life comes in the form of sexy businessman Vaughn Tremaine. She thinks the ex-New Yorker acts superior and that he considers her a small-town nobody. But when Bailey's blindsided by a betrayal, she's shocked to discover Vaughn is actually a decent guy.

Vaughn admires Bailey's free spirit, independence, and loyalty. As his passion for her has grown, his antagonism toward her has only worsened. Every little thing Bailey does seduces him. But when Vaughn's painful emotional past makes him walk away in fear he will hurt her, it opens an old wound in Bailey, and she uncharacteristically retreats.

Once Vaughn begins to realize he's made the biggest mistake of his life, he has no choice but to fight like he's never fought before to convince Bailey that the love they've found together only comes around once in a lifetime.
5/5