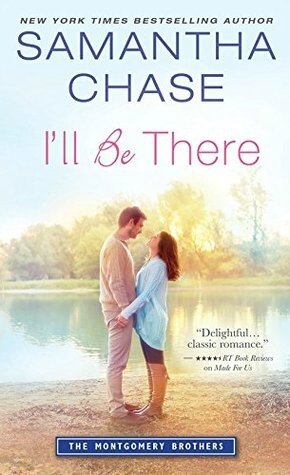 This Montgomery Has a Head for Business

Working for Zach Montgomery is challenging on many levels-coming from a wealthy and powerful family, he lives by his own rules and doesn't answer to anyone. But Gabriella Martine has no intention of backing down. She's used to handling stubborn men, and it doesn't hurt that Zach is smart, charismatic… and gorgeous.

And a Heart for Adventure

Zach's perfect world is turned upside down when a climbing accident leaves him broken, angry, and maddeningly dependent. In his slow quest for recovery, Gabriella is always there to help… but as Zach comes to see his beautiful assistant in a new light, he is forced to re-evaluate what it really means to be aman worthy of Gabriella's love.
Review
I love this serie...it easy to read... You don't need to read the previous one, but honestly It's better if you do! :))
you know that you're gonna feel good while reading it...The characters are endearing. it is sweet and funny. even if nothing is easy...Zach is a strong man who doesn't like to depend on anybody...but he didn't have a choice right now, but it so hard for him! Gabriella is a strong woman! and she fought with all she got... but Zach is her weakness!
This book is gonna make you swoon and laugh... but cry too! :) Enjoy
4/5