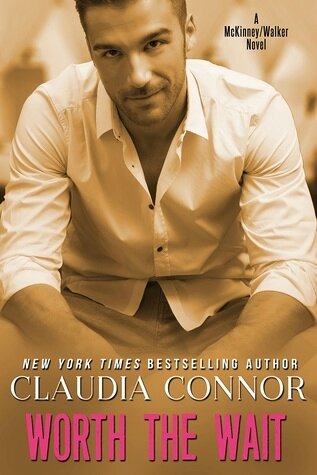 He broke her heart. When he finds out just how badly, it will break his too.

Nick Walker found the love of his life when he was just nineteen.

Found her.
Loved her.
Lost her.

It's been ten years since Nick watched the only woman he ever loved walk out of his life. Now this FBI Special Agent will do anything to win her back.

But it won't be easy…

Mia's heart was shattered by Nick. They'll have to face their painful past if they want a future, including Mia's own secret about that day it all fell apart.

Do you believe in second chances?
Review
Worth the Wait is the first book iof the newest Claudia Connor's series "McKinney/ Walker" . This serie is a spin-off serie from her McKinney brothers series which features the Walker brothers.
This is a second chance romance... I really enjoyed it but this book was not my favorite Claudia Connor's book.
Mia & Nick was together for fourteen.... but it end... and here we are ... 10 year later, but things are not that easy! This book is an emotional one, that's for sure!
This book is one hell of a rollercoster...but after what's they're being throuth, they really deserve their happily ever after...
4/5