Maverick "the Avenger" Cage wants to rise to the top and become a legend in the ring. Though he keeps his identity well guarded, he's known on the fighting circuit as the new kid with a chip on his shoulder and a tattoo on his back that marks him as trouble. He's got a personal score to settle with the Underground's one and only Remington "Riptide" Tate.

As Mav trains, he meets a young girl—the only other new person in the town--and sparks fly. When things get heated between them, he finds out she's none other than Reese Dumas, the cousin of Remington Tate's wife. A girl who's supposed to root against him and a girl he's supposed to stay away from.

But Maverick fights for the woman in his heart, and the monsters in his blood. The world's eyes are on them and the victor will go down in history as the ultimate fighting champion; the ultimate LEGEND.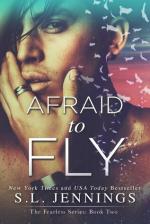 Dominic Trevino had been called a lot of things.
Manwhore.
Womanizer.
Slut.
But he was most notoriously known as Dirty Dom.
Because that was who he was…for the most part.
It just wasn't all he was.

His tortured past was as stained as his licentious reputation, and that was exactly how he'd designed it. It was the only way he knew how to cope with the ghosts that still kept him caged in horror and self-loathing. But the day Raven came tearing into his life—her temper as hot as her teeny tiny shorts—he knew he could never be placated with faceless hook-ups again. Still, he couldn't let her see who—and what—he really was inside.

Raven freed him from his past…freed him from his pain.
She saved him.
Even though she didn't believe he was even worth saving.
MMA Romance
With spin-off characters from Just One Song and Just One Week.

Growing up, Grayson Legend and Kennedy Knowles were inseparable. They turned to each other when their families were nothing more than worthless guardians, and had promised each other to always stay friends.

Then Kennedy did the unthinkable.
She fell in love with her best friend.
And after finally finding the courage to let him know—
Grayson took off.

After walking away from his best friend because he didn't feel like he would ever be good enough to give Kennedy what she wanted or needed, Grayson Legend has become a household name in the MMA fighting world.

When he runs into Kennedy at a fight in Vegas, he immediately determines to do one thing—never let her go again.

She has a secret.
They both have regrets.
And when the truth comes to light—
Everything between them could be ruined.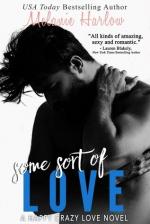 From the outside looking in, I had it all—a career I loved, a supportive family, the Nixon metabolism but not the Nixon ears, and a salary that supported my lavish taste in designer shoes, fine wine, and lacy lingerie … but I had no one to share it with.

Until the day I ran into him—my one night stand from college with the crooked smile, let's-get-out-of-here eyes, and dirty, dirty mouth.

Cute and cocky then, today Levi Brooks is six feet four inches of hot bearded fantasy. A sexy single dad with broad shoulders, strong hands, and a fantastically big … heart. (I mean, it's massive. And generous. And it pumps so hard … um. Sorry. Lost my place.)
Being a good father means everything to him, but he's keeping me at a distance because he thinks I deserve someone better — a man who can give me more time, more attention, more of himself. He doesn't believe he could ever be enough.

But he's wrong.

He's everything.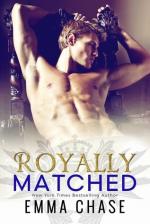 Some men are born responsible, some men have responsibility thrust upon them. Henry John Edgar Thomas Pembrook, Prince of Wessco, just got the motherlode of all responsibility dumped in his regal lap.

He's not handling it well.

Hoping to help her grandson to rise to the occasion, Queen Lenora agrees to give him "space"—but while the Queen's away, the Prince will play. After a chance meeting with an American television producer, Henry finally makes a decision all on his own:

Welcome to Matched: Royal Edition.

A reality TV dating game show featuring twenty of the world's most beautiful blue bloods gathered in the same castle. Only one will win the diamond tiara, only one will capture the handsome prince's heart.

While Henry revels in the sexy, raunchy antics of the contestants as they fight, literally, for his affection, it's the quiet, bespectacled girl in the corner—with the voice of an angel and a body that would tempt a saint—who catches his eye.

The more Henry gets to know Sarah Mirabelle Zinnia Von Titebottum, the more enamored he becomes of her simple beauty, her strength, her kind spirit... and her naughty sense of humor.

But Rome wasn't built in a day—and irresponsible royals aren't reformed overnight.

As he endeavors to right his wrongs, old words take on whole new meanings for the dashing Prince. Words like, Duty, Honor and most of all—Love.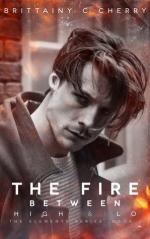 There once was a boy, and I loved him.
Logan Francis Silverstone was the complete opposite of me. I danced while he stood still. He was quiet, and I was always running my mouth. He struggled to find a smile while I refused to frown.
The night I saw the darkness that truly lived inside of him, I couldn't look away.
We were broken together, yet somehow whole. We were wrong together, but always right. We were the stars that burned across the night sky, searching for a wish, praying for better tomorrows.
Until the day I lost him. He threw us away with one hasty decision—a decision that changed us forever.
There once was a boy, and I loved him.
And for a few breaths, a few whispers, a few moments, I think he loved me, too.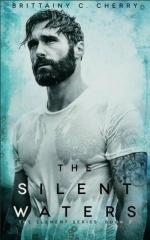 Moments.
Our lives are a collection of moments. Some utterly painful and full of yesterday's hurts. Some beautifully hopeful and full of tomorrow's promises.
I've had many moments in my lifetime, moments that changed me, challenged me. Moments that scared me and engulfed me. However, the biggest ones—the most heartbreaking and breathtaking ones—all included him.
I was ten years old when I lost my voice. A piece of me was stolen away, and the only person who could truly hear my silence was Brooks Griffin. He was the light during my dark days, the promise of tomorrow, until tragedy found him. Tragedy that eventually drowned him in a sea of memories.

This is the story of a boy and girl who loved each other, but didn't love themselves. A story of life and death. Of love and broken promises.

Of moments.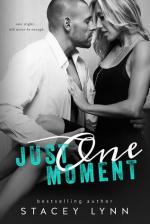 Ex-military man, Lynx Anders has one surefire weapon that destroys all of his pain and suffering--SEX.
Lots of raw, unattached, uninhibited sex.
Sure, it doesn't cure him of all that he's seen--all that he's done in combat, but it helps--for the time being.
But when he has one night of unadulterated, mind-blowing passion with Sarah Linscum, Lynx realizes that one night is not enough--will never be enough.
Her upbeat and bubbly exterior broke through his tough-guy armor, and he wants more. Bound and determined to uncover why Sarah's eyes mirror his own in pain and despair, Lynx sets out to make them shine as bright as her.
As they both know, it takes "just one moment" to change everything.
Together, can they heal from the demons that chase them in their dreams and find a way to not only heal…but love?
He is seeking absolution.
Flynn Caldwell has a hero complex and it's one of the reasons he joined the New York City Fire Department. He has spent his entire professional career trying to atone for that one person he failed to save. Because, if he can do that, then perhaps he can be worthy of love again.
She is seeking escape.
Rowan Page's life is nothing short of a disaster. Always immersed in trouble, she has only herself to depend on. She's determined to pull herself out of this mess and make something of her life, despite the hard years she has lived on the streets of New York.
Together, they have the chance to become complete.
Flynn and Rowan's worlds exist miles apart, but when a chance meeting brings them together, neither of them can deny the instant pull that connects them to each other. What starts as a tiny spark eventually flares into a fire so hot, it refuses to be extinguished.
For it to work, both of them will need to jump feet first into the flames to see where it takes them, despite the risk of being burned.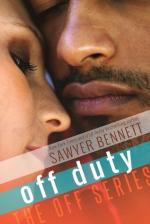 As a member of the New York Fire Department, single father Tim Davis is about as tough as they come. But underneath the muscles and tattoos, he still nurses a bruised heart handed to him courtesy of his first love. While on vacation with his son in New Orleans, Tim runs into the very woman that taught him about love before pulling it all away.
Holly Reynolds is rebuilding her life as an orthopedic doctor, far away from her home in New York City and her controlling father… the man responsible for tearing her and Tim apart. While she knows the hurt she caused Tim could never be forgiven, she can't help the overwhelming feelings she still has for her first and deepest love.

Truths are revealed as lies are exposed.
Two people come back together again to explore the fragile emotional bonds that still keep them tethered, even as their passion ignites hotter than any fire Tim has ever had to put out before.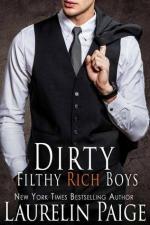 When I met Donovan Kincaid, I knew he was rich. I didn't know he was filthy. Truth be told, I was only trying to get his best friend to notice me.

I knew poor scholarship girls like me didn't stand a chance against guys like Weston King and Donovan Kincaid, but I was in love with his world, their world, of parties and sex and power. I knew what I wanted—I knew who I wanted—until one night, their world tried to bite me back and Donovan saved me. He saved me, and then Weston finally noticed me, and I finally learned what it was to be in their world.

Because when dirty, filthy, rich boys play, they play for keeps.