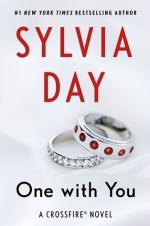 Gideon Cross. Falling in love with him was the easiest thing I've ever done. It happened instantly. Completely. Irrevocably.

Marrying him was a dream come true. Staying married to him is the fight of my life. Love transforms. Ours is both a refuge from the storm and the most violent of tempests. Two damaged souls entwined as one.

We have bared our deepest, ugliest secrets to one another. Gideon is the mirror that reflects all my flaws ... and all the beauty I couldn't see. He has given me everything. Now, I must prove I can be the rock, the shelter for him that he is for me. Together, we could stand against those who work so viciously to come between us.

But our greatest battle may lie within the very vows that give us strength. Committing to love was only the beginning. Fighting for it will either set us free ... or break us apart.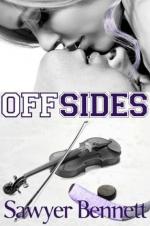 "I'm not sure what possessed me to do it. Maybe it was the impossible expectations I faced, maybe it was my own self-loathing. But I just knew I needed something different to happen. I needed someone... something... to derail me from my current path. Otherwise, I would become lost... a hollowed out shell of a man. So I did it. I approached her, then I pursued her, then I made her mine. And my life was saved..."

Ryan Burnham is the privileged son of a U.S. Congressman and captain of his university's hockey team. While he is on the verge of fulfilling his dreams to play in the NHL, his parents want him on a different course. One he is expected to accept for the sake of his family's public image.

Forced her to abandon her music career after the heart breaking death of her parents, Danny Cross exists on the opposite side of the tracks from Ryan. She is struggling to make her own way, working two jobs, attending college part time and volunteering in a homeless shelter. She is on a mission to build her own success.

With a chance meeting, their vastly different worlds collide, causing each to evaluate whether they are truly on the correct path to self-fulfillment and happiness. Can their relationship survive? Particularly when others are against them every step of the way. A lot can happen in just ten short days...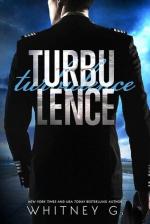 Fuck me recklessly
Kiss me harder.
Take me again and again…

He and I met under a cloud of clichés:
Boy meets girl. Boy charms girl. Boy fucks girl.
Our story was supposed to end right after the orgasms, right after we went our separate ways.

But then we saw each other again…
And neither of us could walk away.

Our rules were simple.
Our passion was scandalous.
Our hearts were supposed to be safe…

But when you find something so all-consuming—something so intoxicating and inescapable, you'll risk everything you've ever had, even if you're destined to crash and burn.

This is us.
This is our messed up love.
This is turbulence.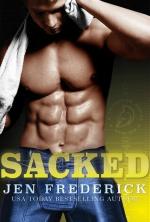 What he wants he gets...

Knox Masters is a quarterback's worst nightmare. Warrior. Champion. And...virgin. Knox knows what he wants--and he gets it. All American Football player? Check. NFL pros scouting him? Check. Now, he's set his sight on two things. The national title. And Ellie Campbell. Sure, she's the sister of his fellow teammate, but that's not going to stop him. Especially not when he's convinced Ellie is the one.

...but he's never met her before.

But Ellie isn't as sure. She's trying to start a new life and she's not interested in a relationship...with anyone. Beside it's not just her cardinal rule of never dating her brother's teammates that keeps her away, but Ellie has a dark secret that would jeopardize everything Knox is pursuing.

Knox has no intention of losing. Ellie has no intention of giving in.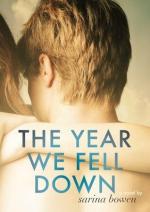 The sport she loves is out of reach. The boy she loves has someone else.

What now?

She expected to start Harkness College as a varsity ice hockey player. But a serious accident means that Corey Callahan will start school in a wheelchair instead.

Across the hall, in the other handicapped-accessible dorm room, lives the too-delicious-to-be real Adam Hartley, another would-be hockey star with his leg broken in two places. He's way out of Corey's league.

Also, he's taken.

Nevertheless, an unlikely alliance blooms between Corey and Hartley in the "gimp ghetto" of McHerrin Hall. Over tequila, perilously balanced dining hall trays, and video games, the two cope with disappointments that nobody else understands.

They're just friends, of course, until one night when things fall apart. Or fall together. All Corey knows is that she's falling. Hard.

But will Hartley set aside his trophy girl to love someone as broken as Corey? If he won't, she will need to find the courage to make a life for herself at Harkness — one which does not revolve around the sport she can no longer play, or the brown-eyed boy who's afraid to love her back.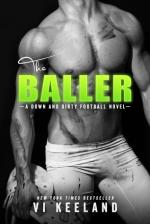 The Baller: A Down and Dirty Football Novel

by

Vi Keeland
The first time I met Brody Easton was in the men's locker room.
It was my first interview as a professional sportscaster.
The famed quarterback decided to bare all.
And by all, I don't mean he told me any of his secrets.
No. The arrogant ass decided to drop his towel, just as I asked the first question. On camera.
The Super Bowl MVP quickly adopted a new hobby—screwing with me.
When I pushed back, he shifted from wanting to screw with me, to wanting to screw me.
But I don't date players.
And it's not because I'm one of the few women working in the world of professional football.
I'd date an athlete.
It's the other kind of player I don't date.
You know the type. Good looking, strong, cocky, always looking to get laid.

Brody Easton was the ultimate player.
Every woman wanted to be the one to change him.
But the truth was, all he needed was a girl worth changing for.
Turned out, I was that girl.
Simple right?
Let's face it. It never is.
There's a story between once upon a time and happily ever after…
And this one is ours.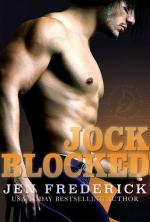 College junior Lucy Washington abides by one rule—avoid risk at all costs. She's cautious in every aspect of her life, from her health, to her mock trial team, to the boring guys she dates. When a brash, gorgeous jock walks into the campus coffee shop and turns his flirt on, Lucy is stunned by the force of attraction. For the first time ever, she's willing to step out of her comfort zone, but can she really trust the guy who's determined to sweep her off her feet?

He's always played around…

Entering his last year of college eligibility, linebacker Matthew "Matty" Iverson has the team captaincy in his sights. And it's his for the taking, if he can convince his quarterback Ace Anderson to give up the starting position. Luckily, Matty already has an edge—the hottie he's lusting over just happens to be Ace's childhood best friend. Getting Lucy on his side and in his bed? Hell yeah. Matty is more than confident he can have both, but when he falls hard for Lucy, it's time for a new game plan: convince the woman of his dreams that she's not sleeping with the enemy.