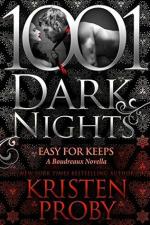 Adam Turner loves women. All women. Every shape and size, regardless of hair or eye color, religion or race, he simply enjoys them all. Meeting more than his fair share as the manager and head bartender of The Odyssey, a hot spot in the heart of New Orleans' French Quarter, Adam's comfortable with his lifestyle, and sees no reason to change it. A wife and kids, plus the white picket fence are not in the cards for this confirmed bachelor. Until a beautiful woman, and her sweet princess, literally knock him on his ass.
Sarah Cox has just moved to New Orleans, having accepted a position as a social worker specializing in at-risk women and children. It's a demanding, sometimes dangerous job, but Sarah is no shy wallflower. She can handle just about anything that comes at her, even the attentions of one sexy Adam Turner. Just because he's charmed her daughter, making her think of magical kingdoms with happily ever after, doesn't mean that Sarah believes in fairy tales. But the more time she spends with the enchanting man, the more he begins to sway her into believing in forever.
Even so, when Sarah's job becomes more dangerous than any of them bargained for, will she be ripped from Adam's life forever?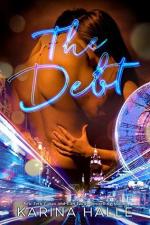 Her life changed in an instant.
And he's the only one who could have prevented it.
From the New York Times bestselling author of The Pact and The Lie comes a new standalone contemporary romance about those McGregor men.
Jessica Charles shouldn't have even been in London when the unthinkable happened.
She should have been back at home in Edinburgh, perhaps hanging with her boyfriend, having drinks with her sister or doing yoga with her group of friends. She should have been going on in her normal, dependable life as always.
But on that fateful day in August, when a mentally-ill ex-soldier opened fire in public, Jessica's world changed forever.
Now single and crippled from the gunshot wounds, Jessica finds herself scared and alone, losing faith in herself and humanity with each agonizing moment that passes.
That is until a stranger enters her life. A stranger who makes her live again.
Keir McGregor has always been the strong, silent type. Throw in tall, dark, and handsome and you've got pretty much the perfect Scotsman.
Except Keir is anything but perfect. He's got a past he's running away from and a guilty conscience he can't seem to shed. But the more time he spends with Jessica, the more he falls in love with her.
And the more his secret threatens to tear them apart.
He may have been a stranger to her.
But she's never been a stranger to him.
A FREE-SPIRITED GIRL IN NEED OF A BREAK.
A MAN WEIGHED DOWN BY RESPONSIBILITY.
A ROAD TRIP VACATION WHERE ALL BETS ARE OFF.
OH, AND A LOT OF WINE.
After walking in on her boyfriend shagging another girl in their place, Pippa Bay Cox ditches London for the States to go on a drunken road trip with Ruby Miller and some of her Beautiful friends.
Scaling the career ladder is the default way to deal with heartbreak—and to just deal—for Jensen Bergstrom. Absolutely buried by his drive and workload, he rarely takes time for himself. But when his sister Hanna convinces him to join the gang on a two-week wine tour, he has a rare moment of cutting loose. Of course, it's only once he's committed that he realizes the strange girl he met briefly on the plane is coming along, too. She might be too much for him…or he might realize his life has become too small and needs her to make it bigger, crazier.
With this circle of friends there's always something going on: from Chloe and Sara's unexpected personality swaps to Will's new domestic side to Bennett's text message barrage and George's own happily-ever-after. In short, their adventures in love, friendship, and hilarity are nothing short of Beautiful.
Je me souviens très bien de cet instant. Nous étions face à la mer. L'horizon scintillait. C'est là qu'Anna m'a demandé :
" Si j'avais commis le pire, m'aimerais-tu malgré tout ? "
Vous auriez répondu quoi, vous ?
Anna était la femme de ma vie. Nous devions nous marier dans trois semaines. Bien sûr que je l'aimerais quoi qu'elle ait pu faire.
Du moins, c'est ce que je croyais, mais elle a fouillé dans son sac d'une main fébrile, et m'a tendu une photo.
– C'est moi qui ai fait ça.
Abasourdi, j'ai contemplé son secret et j'ai su que nos vies venaient de basculer pour toujours.
Sous le choc, je me suis levé et je suis parti sans un mot.
Lorsque je suis revenu, il était trop tard : Anna avait disparu.
Et depuis, je la cherche.
Intense et captivant, un cold case aussi addictif qu'une grande série télé.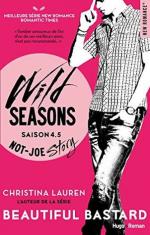 Wild Seasons Saison 4.5 Not-joe story

by

Christina Lauren

3/5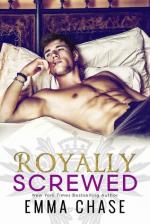 Nicholas Arthur Frederick Edward Pembrook, Crowned Prince of Wessco, aka His Royal Hotness, is wickedly charming, devastatingly handsome, and unabashedly arrogant; hard not to be when people are constantly bowing down to you.
Then, one snowy night in Manhattan, the prince meets a dark haired beauty who doesn't bow down. Instead, she throws a pie in his face.
Nicholas wants to find out if she tastes as good as her pie, and this heir apparent is used to getting what he wants.
Dating a prince isn't what waitress Olivia Hammond ever imagined it would be.
There's a disapproving queen, a wildly inappropriate spare heir, relentless paparazzi, and brutal public scrutiny. While they've traded in horse drawn carriages for Rolls Royces, and haven't chopped anyone's head off lately, the royals are far from accepting of this commoner.
But to Olivia, Nicholas is worth it.
Nicholas grew up with the whole world watching, and now Marriage Watch is in full force. In the end, Nicholas has to decide who he is and, more importantly, who he wants to be: a King... or the man who gets to love Olivia forever.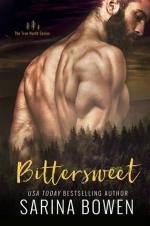 If you can't stand the heat, get out of the orchard.

The last person Griffin Shipley expects to find stuck in a ditch on his Vermont country road is his ex-hookup. Five years ago they'd shared a couple of steamy nights together. But that was a lifetime ago.
At twenty-seven, Griff is now the accidental patriarch of his family farm. Even his enormous shoulders feel the strain of supporting his mother, three siblings and a dotty grandfather. He doesn't have time for the sorority girl who's shown up expecting to buy his harvest at half price.
Vermont was never in Audrey Kidder's travel plans. Neither was Griff Shipley. But she needs a second chance with the restaurant conglomerate employing her. Okay—a fifth chance. And no self-righteous lumbersexual farmer will stand in her way.
They're adversaries. They want entirely different things from life. Too bad their sexual chemistry is as hot as Audrey's top secret enchilada sauce, and then some.
After posing as an escort for the Sugar Bowl online dating service, Sela Halstead is looking for one thing: payback. She's closing in on the site's heartless founder, Jonathon Townsend, and she needs Beckett North, Townsend's business partner and her lover, by her side. She'd thought that their intimate nights together had forged an unbreakable bond, but after a shocking betrayal, Sela begins to doubt the brilliant bad boy. When push comes to shove, can she trust Beck to do the right thing?
Now that he understands the truth, Beck will stop at nothing to secure the reckoning Sela deserves. But between his desire for her and his disgust for JT, Beck doesn't exactly have a lot of control over his emotional state. Left with no other choice, he must summon all his discipline to maintain JT's trust and pretend that they're still friends. But how far will Beck go to prove his loyalty to Sela? He nearly lost her once. To keep her, Beck might have to kill for her.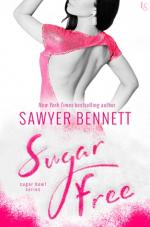 For years Sela Halstead dreamed of revenge, but the quest for payback has been anything but sweet. Now, once again, she finds herself at the mercy of Jonathon Townsend, his hands crushing the very breath from her body. And even though she escapes with her life, Sela fears she may never recover. In desperate need of shelter and comfort, she runs to the one man she can trust. Beckett North has stood by Sela since the beginning. But can he handle the brutal truth?
Beck will do anything to protect what is his—and make no mistake, Sela belongs to him, heart and soul. The passion between them runs hot, even as their world begins to unravel. With the legacy of his ruthless business partner hanging in the balance, Beck stands to lose everything: his fortune, his family, his freedom. But each touch of Sela's mouth on his skin, her nails down his back, makes it harder to let her go—and it might not even be his choice to make.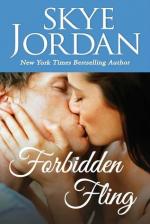 Delaney Hart has come a long way from her wild youth, dating tattooed bikers at her father's bar, The Bad Seed. But when his death pulls her back to Wildwood, California, she must stay to renovate the dive he left her. And also face the lies and secrets that sent her running ten years before.

When Wildwood's chief building inspector, Ethan Hayes, shows up on the property, Delaney doesn't recognize him. The last thing he wants to do is save the bar where his cousin died in a brawl. But the good boy from her past is all too willing to remind her of the bad girl she used to be. And one night of passion leaves them both in a compromising position.

The last place Ethan should be is in Delaney's bed. Guilt, family pressure, and plans for a brewpub of his own make shutting down The Bad Seed his top priority…until his feelings for Delaney interfere. Because her future depends on the success of the bar's renovation and his dreams are rooted in its failure, their forbidden romance may be destined for heartbreak
One word.
Stay.
It was all he had to do. Instead, he got on that bus and took my heart with him.
That was seventeen years ago.
I moved on. Marriage. Kids. White picket fence. Everything I ever wanted, but my husband betrayed me and I was left once again.
Alone, penniless, and with two boys, I had no choice but to return to Tennessee. He wasn't supposed to be there. I should've been safe. However, fate has a way of stepping in.
This time around, the tables are turned. It's my decision. Second chances do exist, but I don't know if we can repair what's already been broken . . .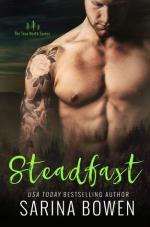 She's the only one who ever loved him—and the only one he can never have.
Jude lost everything one spring day when he crashed his car into an apple tree on the side of the road. A man is dead, and there's no way he can ever right that wrong. He'd steer clear of Colebury, Vermont forever if he could. But an ex-con in recovery for his drug addiction can't find a job just anywhere.
For Sophie Haines, coming face to face with the man who broke her heart is gut-wrenching. Suddenly, he's everywhere she turns. It's hard not to stare at how much he's changed. The bad boy who used to love her didn't have big biceps and sun-kissed hair. And he'd never turn up volunteer in the church kitchen.
She knows it's foolish to yearn for the man who returned all the heartsick letters she wrote him in prison. But the looks he sends her now speak volumes.
No one wants to see Sophie and Jude back together, least of all Sophie's police chief father. But it's a small town. And forbidden love is a law unto itself.
It all started with the invitation. To my ex-fiance's
new
wedding.
I should have ignored it.Thrown it away. Set it afire.
But I didn't.
I replied.
With a plus one.
And then my assistant
accidentally
mailed it.
Enter Hayes Whitley. Mega-movie star. The man who has captured the hearts of millions. But I gave him mine years ago. He was my first love. He was my everything. Right until he up and left to chase his dreams without so much as a simple goodbye.
When he showed up out of the blue ten years later, I should have known to steer clear. I should have rejected his offer to take me to my ex's wedding.
I should have never let him kiss me.
But I didn't.
And now we're left wondering if the pieces of the life we once shared still fit together somehow. First loves are hard to forget. The question is, do we want to forget? Or do we risk the chance and see what happens next?
It's really simple. I needed money. A lot of money. One million dollars to be exact. The amount didn't matter. All that mattered is that at the end of that price tag held my father's life.
No money. No life.
The time limit was one year. On January 1st I had to pay up or my Father was going to be killed.
When you're faced with an ultimatum like this, you do whatever you have to do.
And that's exactly what I did.
The job…Exquisite Escorts. My role, serve as high priced arm candy to anyone that can afford the $100,000 price tag for a month of my company. Sex is optional (for me) and a 20% increase on the price.
***
Mia Saunders just barely escaped a paltry life back home in Las Vegas until she gets the call that her Father has been beaten to within an inch of his life for not paying his gambling debt. Problem is, the lone shark is her lousy, ruthless ex-boyfriend. Another guy in a long line of men she'd fallen head over heels for. Not anymore.
Mia's mission is simple. Serve as a high-priced escort for her Aunt's company and pay monthly against her Father's bad debt. A month with a rich man who she doesn't have to sleep with if she doesn't want to? Easy money. At least that's the way it was supposed to go.
Each installment in the Calendar Girl Serial will release every month throughout 2015. The stories will feature Mia, told from her perspective as she continues her journey as an escort to twelve clients in twelve different locations.
Make a deal with the devil and you might get what you want, but will it be what you need?
Jennifer Sylvester wants one thing, and that one thing is NOT to be Tennessee's reigning Banana Cake Queen. Ever the perpetual good girl and obedient daughter, Jennifer is buckling under the weight of her social media celebrity, her mother's ambitions, and her father's puritanical mandates. Jennifer is officially desperate.
And desperate times call for Cletus Winston.
Cletus Winston is a puzzle wrapped in a mystery covered in conundrum sauce, and now he's in a pickle. Despite being convinced of his own omniscience, extortion by the exalted Banana Cake Queen of Green Valley has taken him completely by surprise. So... what's a maniacal mastermind to do?
Likely, the last thing you expect.
There's no way I'll fall for Wyatt Hennington.
He can keep his Southern drawl, irresistible smile, and those pick-up lines all to himself. I made the mistake of sleeping with him not once, but twice. I'm not stupid enough to give him round three, especially after he left me in the middle of the night so I could see myself out. I vow to return to Philadelphia and forget him.
It proves easier said than done.
When the doctor informs me I'm the winner of door prize number two, I put my life on hold and head back to Bell Buckle. Three months and if we can't make this work, I'm gone.
The problem is—when the cards are stacked against us, and I can't bring myself to leave him, I'll finally know if he truly loves me or if all my fears were real . . .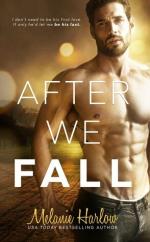 Jack Valentini isn't my type.
Sexy, brooding cowboys are fine in the movies, but in real life, I prefer a suit and tie. Proper manners. A close shave.
Jack might be gorgeous, but he's also scruffy, rugged, and rude. He wants nothing to do with a "rich city girl" like me, and he isn't afraid to say so.
But I've got a PR job to do for his family's farm, so he's stuck with me and I'm stuck with him. His glares. His moods. His tight jeans. His muscles.
His huge, hard muscles.
Pretty soon there's a whole different kind of tension between us, the kind that has me misbehaving in barns, trees, and pickup trucks. I've never done anything so out of character—but it feels too good to stop.
And the more I learn about the grieving ex-Army sergeant, the better I understand him. Losing his wife left him broken and bitter and blaming himself. He doesn't think he deserves a second chance at happiness.
But he's wrong.
I don't need to be his first love. If only he'd let me be his last.
Christmas at the Murphy household has always been a big deal, but with her daughters getting older, Kacie Murphy is feeling a bit sentimental, so she decides to give her family the perfect Christmas.
Plans of cookie baking, sleigh ride taking, and snowman making are quickly put in jeopardy when Kacie receives devastating news—her mom has sold the beloved Cranberry Inn.
Not one to let his wife stay sad for long, hockey hunk and husband extraordinaire, Brody Murphy, hatches the ultimate surprise to save Kacie's perfect Christmas.
When fate and the weather threaten his plans once again, Brody, Viper and Andy might just have to phone in a favor to Santa himself to save Christmas at the Cranberry Inn.
*This low-angst, heartwarming novella of family and Christmas is the final farewell of the Cranberry Inn gang that readers have grown to love over the years.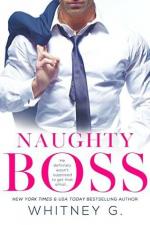 He definitely wasn't supposed to get that email...
Subject: My Boss.
Have I already told you that I hate my boss today?
Sexy as hell or not, this pompous, arrogant, ASSHOLE asked me to pick up his dry cleaning the second I walked through the door. Then he told me that I needed to take his Jaguar to a car wash that was ten miles outside of the city, but only after I needed to stand in a never-ending line to buy some type of limited, hundred-dollar watch.
I honestly can't wait to see the look on his face two months from now when I tell him that I'm quitting his company and that he can kiss my ass. KISS. MY. ASS.
All those former fantasies about him kissing me with his "mouth of perfection" or bending me over my desk and filling me with his cock are long over. OVER.
Your bestie,
Mya
PS--Please tell me your day is going better than mine...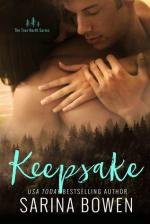 There's a first time for everything.
Lark Wainwright used to be fearless. Her life was a series of adventures, each one more exhilarating than the last. But her recent overseas adventure was one too many. Now she's home and in one piece. Mostly. But her nights are filled with terror.
When her best friend offers her a stay at the orchard in exchange for help at the farmers' markets, Lark jumps at the chance to spend fall in Vermont. But her nightmares don't stop. Desperate to keep her fragile state a secret, she relies on the most soft-spoken resident of the Shipley Farm to soothe her when her dreams prove too much.
Zachariah is a survivor, too. It's been four years since he was tossed aside by the polygamist cult where he grew up. He's found a peaceful existence on the Shipley's farm, picking apples and fixing machinery. But getting thrown away by your own people at nineteen leaves a mark on a guy. He doesn't always know what to make of a world where movie quotes are the primary means of communication. Before hitchhiking to Vermont, he'd never watched TV or spoken on the phone.
Actually, there are a lot of things he's never done.
Zach and Lark slowly grow to trust one another. One night they become even closer than they'd planned. But Lark may still be too broken to trust anyone. When she pushes Zach away, he will have to prove to himself that he's good for much more than farm labor.
Every once in a while, you need to get away from it all.
I was a woman on the edge, shaken and shattered after a breakup that felt like it tore my entire world apart.
My best friend, sick of watching me drown in misery and melancholy, harassed me until I agreed to go with her on a week-long wilderness retreat.
She promised days spent bonding and getting in touch with our inner bad-asses.
It was supposed to be all about the two of us roughing it and making do with the bare minimum. She assured me we were going to be pushed to our limits in ways that were unimaginable. Neither one of us could have ever guessed just how right she was.
Nowhere in the glossy brochure did it say anything about the fact I was going to have to battle the insufferable but deliciously rugged and sexy trail guide instead of the elements. The brochure also forgot to mention the part that warned when you left civilization behind, there was no place to pack your inhibitions and fears.
I was told that I would be facing a week where the only thing I should expect was the unexpected. However, no one mentioned that I was going to have to fight for my life…and my heart as soon as I ventured into the unknown.
I was a pro at hiding from my feelings but when it came time to face a real threat, one that could change everything, I learned I was more of a no surrender, no retreat kind of girl.
Retreat is a standalone novel, the first in the Getaway series which centers on the hardheaded and brokenhearted Warner brothers and the women that dare to love them.
These boys are very good at putting the wild in wilderness.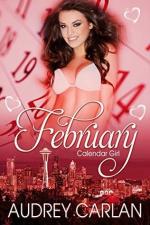 A muse. Me. The motorcycle riding, ass-kicking, concert t-shirt wearing chick from Las Vegas, is a world-renowned French artist's muse. For a month.
I had no idea when I took the escort job with Exquisite Escorts I would be standing naked in front of a blank canvas in a Seattle warehouse.
"Love on Canvas" he calls his exhibit, a combination of photographic stills and paint entwined to create the most awe-inspiring pieces the world will ever see. Except every last one of them features me and a moment in time where I was vulnerable.
Alec Dubois played on those vulnerabilities, teaching me lessons about love and life that would stay with me through the rest of my days.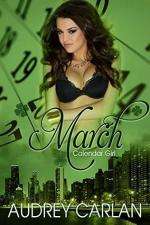 A fiancée. I'm going to Chicago to pretend to be some Italian Stallion's future wife. Why a massive hunk, boxer, and rich restaurateur needs a fake bride is beyond me. Then again, I'm not paid to know why. I'm paid $100,000 to be his escort, or in this case, the woman he's supposedly "going" to marry.
The moment I met Antony "Tony" Fasano, I thought I might have lost my ability to breathe. In my twenty four years of life, I'd not seen anything like him. Clad only in a small towel precariously dangling from his hips--water droplets streaming down every inch of his muscular frame--I knew right then and there, I'd finally seen male perfection in all its raw glory.
What happened next blew me away. It was now abundantly clear why he needed me...a fake fiancée.
Baseball, beer, and a hot boy. Nothing can beat that. Until I meet Mason "Mace" Murphy the next "it" pitcher for the Boston Red Sox and my client. He's immature, arrogant, sexy as sin, and the last man that's going to get into my panties. He's not used to hearing the word no from women, so I'm going to spell it out for him.
N = Not going to happen.
O = Out of your league buddy.
I was hired to cuddle up to the annoying, beautiful athlete, and give prospective advertisers and fans a different view of this hot-shot professional baller.
Only he's everything I detest in a man all wrapped into a dream package. Baseball player, talented, athletic body, sculpted face, and ass you can bounce quarters off of. Unfortunately, he also believes he's God's gift to women, a man-whore, throws money around like it grows on trees, and conceited. The challenge for him, to break down my defenses and get in there. My challenge, avoid hopping in the sack with him at all costs.