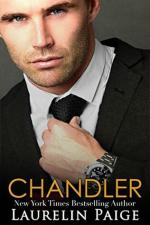 I'm good in a boardroom, but I'm better in the bedroom. Much better. I can charm the skirt off any woman in one encounter. I'll even give her an orgasm before I put her in a cab. Or three. No more or she'll start making plans for the future and I'm not into that.
Or I wasn't until Genevieve Fasbender. She's the first woman in five years that I want to spend the whole night with. And she's the first woman who's told me I'm not what she wants in a lover, even after multiple O's. She's brash and bold and stubborn as hell, and she doesn't believe it's possible to satisfy her.
But I'm up for the challenge.
And after an incident in my brother's office closet―a downright dirty incident―I think I'm just the guy to deliver.
Genevieve Fasbender will never know what's coming.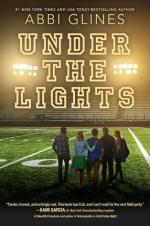 Willa can't erase the bad decisions of her past that led her down the path she's on now. But she can fight for forgiveness from her family. And she can protect herself by refusing to let anyone else get close to her.
High school quarterback and town golden boy Brady used to be the best of friends with Willa—she even had a crush on him when they were kids. But that's all changed now: her life choices have made her a different person from the girl he used to know.
Gunner used to be friends with Willa and Brady, too. He too is larger than life and a high school football star—not to mention that his family basically owns the town of Lawton. He loves his life, and doesn't care about anyone except himself. But Willa is the exception—and he understands the girl she's become in a way no one else can.
As secrets come to light and hearts are broken, these former childhood friends must face the truth about growing up and falling in love…even if it means losing each other forever.
Callie Mills never intended to return to New Orleans and the life she left behind more than a decade ago. There was no need to open old wounds when she had the life she'd worked hard for in Denver. But when she's fired from her awesome job in Colorado and her father dies, she has no choice but to return home to run the derelict bar left to her in the heart of the French Quarter. Callie must not only face bad memories but turn The Odyssey into something she can be proud of.
And who better to help bring in crowds of people than Declan Boudreaux?
Declan is a sought-after musician who knows he's good at what he does and loves doing it. Known to pack the house, he also loves women and doesn't expect to be knocked back a step by the beautiful new owner of The Odyssey. Callie is sharp, gorgeous and funny, and makes him yearn for something he never has before… Commitment.
But when Callie's able to turn the business around with renovations, making it one of the hottest bars in the Quarter, will she sell out and leave her past behind once and for all, or will Declan be able to convince her that's she's where she needed to be all along…in his arms.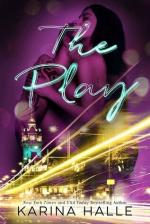 A troubled Scottish rugby player who doesn't play by the rules.
A vivacious man-eater who's given up on love.
When it comes to Lachlan and Kayla, opposites don't just attract - they explode.
Kayla Moore has always been comfortable with her feisty, maneating reputation. At least it was fine until she hit her thirties and saw her best friends Stephanie and Nicola settle down with Linden and Bram McGregor, leaving Kayla to be the odd one out. Tired of being the third wheel with nothing but one-night stands and dead-end dates in San Francisco, Kayla decides to take a vow of celibacy and put men on the backburner.
That is until she lays her eyes on Linden and Bram's cousin, hot Scot Lachlan McGregor. Lachlan is her sexual fantasy come to life – tall, tatted, and built like a Mack truck. With a steely gaze and successful rugby career back in Edinburgh, he's the kind of man that makes her want to throw her vow right out the window. But Lachlan's quiet and intense demeanor makes him a hard man to get to know, let alone get close to.
It isn't until the two of them are thrown together one long, unforgettable night that Kayla realizes there is so much more to this brooding macho man than what meets the eye. But even with sparks flying between the two, Lachlan can't stay in America forever. Now, Kayla has to decide whether to uproot her whole life and chance it all on someone she barely knows or risk getting burned once again.
Sometimes love is a game that just needs to be played.
Boy meets girl.
Boy falls in love with girl.
Girl falls in love with boy… SCREECH!
No. It can't be that easy. (You knew that, right?)
Boy meets girl.
Boy can't fall in love with girl, because girl comes from a different culture.
She also has secrets. Lots of secrets he's determined to uncover.
He'll try to uncover all her secrets. But in doing so, he'll have to remove the gloves she hides behind. Leave her bare and aching. And what happens then?
Girl meets boy.
Girl falls in love with boy.
Boy can't love her back.
Simon Danbury, an internationally sought after motivational speaker, helps women from all walks of life with love, self-esteem, dating and career building skills. Handsome, witty and wealthy, Simon seemingly has everything a man could want. But appearances can be deceiving. While Simon may have the answers for millions of women all over the world, when it comes to his own love life, he's a giant, sexy mess. Divorced, and convinced that he'll never love again, the very last thing he expects is one Charly Boudreaux.

Charly doesn't want to be at this seminar in the middle of nowhere, but her sister made her go. She's the one who has her life together. Great career, amazing family, nice home, and loyal friends. So what if she doesn't have a man? She doesn't need one. If she's learned anything in her almost thirty years, it's that men are more trouble than they're worth. And they have a nasty habit of breaking your heart into a million tiny pieces. So she'll sit through all of Simon's touchy feely crap and go home and get on with her life. Except Simon isn't really spouting crap, and when he smiles at her, the butterflies are ridiculous.

Never mixing business with pleasure, Simon finds Charly, a bright spot in a universe that's been dark for too long. But will he be able to resist her? And why would he want to?
Their truth led to the end
Brigs McGregor is crawling out from the ashes. After losing his wife and son in a car accident and his job from his subsequent downward spiral, he's finally moving forward, getting a prestigious teaching position at the University of London and a new life in the city. Slowly, but surely, he's pushing past the guilt and putting his tragic past behind him.
Until he sees her.
Natasha Trudeau once loved a man so much she thought she'd die without him. But their love was wrong, doomed from the start, and when their world crashed around them, Natasha was nearly buried in the rubble. It took years of moving on to forget him, and now that she's in London, she's ready to start again.
Until she sees him.
Because some loves are too dangerous to ever indulge.
And some loves are far too powerful to ignore.
Their love just might be the life and the death of them.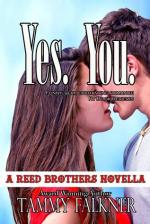 The readers voted and the winners for the 2015 holiday book are: Alluring Indulgence: Travis, Kylie, Gage; Sniper 1 Security: RT and Z; Club Destiny: Luke, Sierra, Cole. Come and see how they are heating up the holidays this year!
The Walker brothers are at it again...
Travis Walker won't deny he has a competitive spirit, and this year, when his brothers decide to go all out with the holiday decorations, Travis is intent on winning this free-for-all.
What's the best gift you can get for the man you love?
Ryan Trexler is hell-bent on getting his husband the best Christmas gift. One that will make Z think about him all year. Only he doesn't have the slightest clue what to get him.
Spend New Year's at the hottest fetish club in town
Luke McCoy has been known to throw a good party, but this year, he wants the New Year's celebration at Devotion to be the best yet.
Note: This book contains menage scenes (mmf, mfm) as well as mm scenes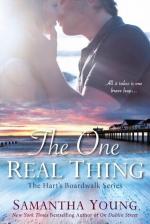 Welcome to Hartwell, a quiet seaside escape where uncovering old secrets could lead one woman to discover the meaning of a love that lasts…

While Doctor Jessica Huntington engages with the inmates at the women's correctional facility where she works, she's always careful to avoid emotional attachments in her personal life. Loss and betrayal taught her that lesson long ago. But when she comes across a set of old love letters in the prison's library and visits the picturesque town of Hartwell to deliver them to their intended recipient, she finds herself unable to resist the town's charm—and her attraction to the sexy owner of a local bar proves equally hard to deny.

Since his divorce from his unfaithful ex-wife, Cooper Lawson has focused on what really matters: his family and the boardwalk pub they've owned for generations. But the first time Jessica steps into his bar, Cooper is beyond tempted to risk his heart on her. Yet as their attraction grows hotter and Jessica remains stubbornly closed off, he begins to realize it will take more than just passion to convince her there's only one real thing in life worth fighting for….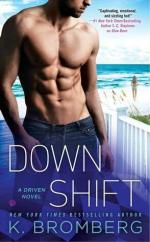 Behind the wheel, racing champion Zander Donavan is at the top of his game. But after too much excess in his personal life, he's forced to step away. He needs to accomplish something all on his own—outside of his famous father's shadow.

Getty Caster is running away from the abuse that clouds her past. She thinks she's found the perfect escape—until she discovers a stranger in the beachside cottage she'd been promised. He's undeniably sexy, but she's there to heal. Alone.

Before long though, fighting with each other turns into fighting their attraction. And giving into desire sets off a chain reaction that has their pasts colliding. With an unexpected love on the line, can they overcome the fallout to build a future?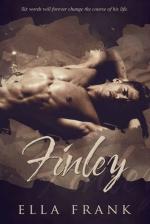 ***A spin-off from the Temptation Series***

It's time to come home, Finn.
It's been seven years since Daniel Finley left his hometown in Florida for the hustle and bustle of Chicago's city life.
Since then, he's worked hard for his position at the prestigious law firm Leighton & Associates, even when it's caused distance and isolation from his family and friends. But that's all about to change.
On his thirtieth birthday, he receives the one thing he never dared hope for. Something that was promised to him years earlier—a note. One simple sentence from the man he's never been able to forget.
Six words will forever change the course of their lives.
Brantley Hayes has it all. Or so he thinks. When he first made the decision to take a job down in Florida, his family thought he was crazy. But, after years of living in the quiet beach town, he finally feels a sense of community. He's surrounded himself with friends who are like family, has a job he loves, and owns a spectacular beachfront property that is his sanctuary.
Yet he still feels unfulfilled, as if a piece of the puzzle is missing, and he knows exactly which piece it is. On an impulse, he follows through with a promise he made years earlier. A promise to call home the one he sent away.
Nothing is as simple as it seems.
After years of separation, the former lovers are reunited, but Brantley wasn't expecting to encounter the high walls now guarding Daniel's heart.
Daniel may not be the same person he was when he left, but he knows that the first step to healing is the note in his hand.