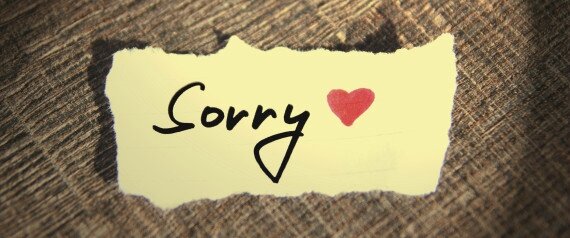 Rating only, I'm sorry but I am so far behind that I really can't write all my reviews! I promise to write my review in time now...
but now It will only be rating, but feel free to ask me more details for one of the books you want to read :)) I will be happy to answer you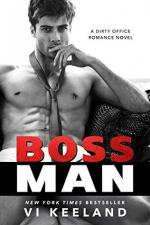 Bossman by Vi Keeland 5/5
The first time I met Chase Parker, I didn't exactly make a good impression.
I was hiding in the bathroom hallway of a restaurant, leaving a message for my best friend to save me from my awful date.
He overheard and told me I was a bitch, then proceeded to offer me some dating advice.
So I told him to mind his own damn business―his own tall, gorgeous, full-of-himself damn business―and went back to my miserable date.
When he walked by my table, he smirked, and I watched his arrogant, sexy ass walk back to his date.
I couldn't help but sneak hidden glances at the condescending jerk on the other side of the room. Of course, he caught me on more than one occasion, and winked.
When the gorgeous stranger and his equally hot date suddenly appeared at our table, I thought he was going to rat me out.
But instead, he pretended we knew each other and joined us―telling elaborate, embarrassing stories about our fake childhood.
My date suddenly went from boring to bizarrely exciting.
When it was over and we parted ways, I thought about him more than I would ever admit, even though I knew I'd never see him again.
I mean, what were the chances I'd run into him again in a city with eight million people?Then again...
What were the chances a month later he'd wind up being my new sexy boss?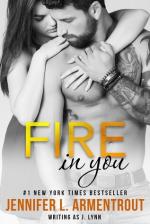 Jillian Lima's whole world was destroyed in a span of a few hours. The same night her childhood love, Brock 'the Beast' Mitchell, broke her heart, her life was irrevocably altered by the hand of a stranger with a gun. It takes six years to slowly glue together the shattered pieces of her life, but Jillian is finally ready to stop existing in a past full of pain and regret. She takes a job at her father's martial arts Academy and she's going out on her first date since a failed relationship that was more yuck than yum. Jillian is determined to start living.

She just never expected Brock to be a part of her life again. But he's firmly back in her life before she knows it, and not only is he older, he's impossibly more handsome, more teasing and more everything. And when he sees Jillian, he's no longer capable of thinking of her as the little girl who was his shadow growing up or the daughter of the man who gave him a second chance at life. He sees the woman who'd always been there for him, the one person who believed in him no matter what.

Brock knows she's the one he should've made his, and what begins as a tentative friendship quickly turns to red-hot chemistry that sparks a flame that burns brighter than lust. Falling for Brock again risks more than her heart, because when the past sorrow-filled and guilt-ridden past resurfaces, and a web of lies threatens to rip them apart, the fallout could lay waste to everything they've fought to build together, and destroy the dreams of those they care most about.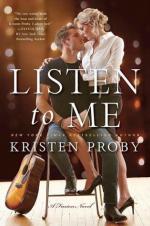 Seduction is quickly becoming the hottest new restaurant in Portland, and Addison Wade is proud to claim 1/5 of the credit. She's determined to make it a success and can't think of a better way to bring in new customers than live music. But when former rock star Jake Keller swaggers through the doors to apply for the weekend gig, she knows she's in trouble. Addie instantly recognizes him—his posters were plastered all over her bedroom walls in high school—he's all bad boy...exactly her type and exactly what she doesn't need.
Jake Keller walked away from the limelight five years ago and yearns to return to what's always driven him: the music. If he gets to work for a smart-mouthed, funny-as-hell bombshell, all the better. But talking Addie into giving him the job is far easier than persuading her that he wants more than a romp in her bed. Just when she begins to drop her walls, Jake's past finally catches up with him.
Will Addie be torn apart once again or will Jake be able to convince her to drown out her doubts and listen to her heart?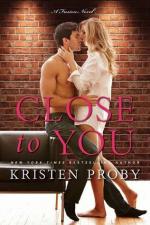 Camilla, "Cami," LaRue was five years old when she first fell in love with Landon Palazzo. Everyone told her the puppy love would fade—they clearly never met Landon. When he left after graduation without a backward glance, she was heartbroken. But Cami grew up, moved on, and became part-owner of wildly popular restaurant Seduction. She has everything she could want...or so she thinks.

After spending the last 12 years as a Navy fighter pilot, Landon returns to Portland to take over the family construction business. When he catches a glimpse of little Cami LaRue, he realizes she's not so little any more. He always had a soft spot for his little sister's best friend, but nothing is soft now when he's around the gorgeous restaurateur.

Landon isn't going to pass up the chance to make the girl-next-door his. She's never been one for romance, but he's just the one to change her mind. Will seduction be just the name of her restaurant or will Cami let him get close enough to fulfill all her fantasies?
The last thing Vaughan Hewson expects to find when he returns to his childhood home is a broken hearted bride in his shower, let alone the drama and chaos that comes with her.

Lydia Green doesn't know whether to burn down the church or sit and cry in a corner. Discovering the love of your life is having an affair on your wedding day is bad enough. Finding out it's with his best man is another thing all together. She narrowly escapes tying the knot and meets Vaughan only hours later.

Vaughan is the exact opposite of the picture perfect, respected businessman she thought she'd marry. This former musician-turned-bartender is rough around the edges and unsettled. But she already tried Mr. Right and discovered he's all wrong-maybe it's time to give Mr. Right Now a chance.

After all, what's wrong with getting dirty?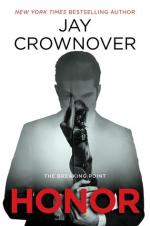 Don't be fooled.
Don't make excuses for me.
I am not a good man.
I've seen things no one should, done things no one should talk about. Honor and conscience have no place in my life. But I've fought and I've survived. I've had to.
The first time I saw her dancing on that seedy stage in that second rate club, I felt my heart pulse for the first time. Keelyn Foster was too young, too vibrant for this place, and I knew in an instant that I would make her mine. But first I had to climb my way to the top. I had to have something more to offer her.
I'm here now, money is no object and I have no equal. Except for her. She's disappeared. But don't worry, I will find her and claim her. She will be mine.
Like I said, don't be fooled. I am not the devil in disguise… I'm the one front and center.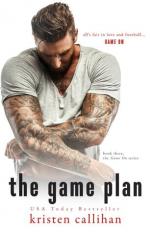 NFL center Ethan Dexter's focus has always been on playing football and little else. Except when it comes to one particular woman. The lovely Fiona Mackenzie might not care about his fame, but she's also never looked at him as anything more than one of her brother-in-law's best friend. That ends now.
Fi doesn't know what to make of Dex. The bearded, tattooed, mountain of man-muscle looks more like a biker than a football player. Rumor has it he's a virgin, but she finds that hard to believe. Because from the moment he decides to turn his quiet intensity on her she's left weak at the knees and aching to see his famous control fully unleashed.
Dex is looking for a forever girl, but they live vastly different lives in separate cities. Fi ought to guard her heart and walk away. But Dex has upped his game and is using all his considerable charm to convince Fi he's her forever man.
Game On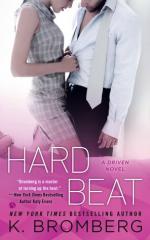 Foreign war correspondent Tanner Thomas is addicted to living on the edge. Needing the adrenaline rush of his job to help him cope with a personal loss, he throws himself back into the game, concentrating all his energy on getting the next big story.

But when he meets his new photojournalist, Beaux Croslyn, he can't help but feel like he's losing his focus—and maybe risking more…

With secrets she won't address, Beaux is far from your ordinary woman. Determined to keep her distance, she's willing to pull Tanner in closer and hide behind the sparks flying between them. But as Beaux's past begins to put their relationship—and their lives—at risk, Tanner's determination to find the truth puts them both in jeopardy.

He's ready to chase her to the ends of the earth to find out if what they had was real, or if the danger surrounding them was just an exquisite heat fated to burn out…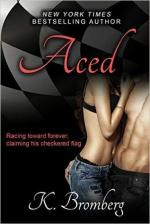 Rylee and Colton's ride continues...
One moment. Six years ago.
The night she made the world around me so much more than just a blur. Now it's the catalyst that threatens to tear us apart.
Our happily was supposed to be ever after. So why do I feel like it's slipping through my fingers?
How can one moment, when our world seemed so right, resurface and cause our perfect life to spiral out of control?
I can't lose her.
She's my checkered flag.
When twenty-three-year-old dot-com millionaire Owen Sparks walked away from his charmed life, he had one goal in mind: get as far away as possible from the people who resented his success, or had their hand out for a piece of it. A remote uncharted island halfway around the world seemed like a perfectly logical place to get away from it all.
Calia Reed wasn't part of Owen's plans. The beautiful British girl - on holiday in the Maldives with her brother, James - made Owen wonder if getting away from it all might be a lot more enjoyable with a carefree girl who didn't know anything about the life he left behind.
But Owen had no idea how much his carefully detailed plans would go awry. Nor did he realize that a decision he made would have such a catastrophic effect on two passengers who boarded a plane in Chicago.
And when Owen shows up at Anna and T.J.'s door with an incredible story to tell, everyone involved will learn just how much their lives are intertwined.
One Player tamed. One nerd girl satisfied. And one more major life decision to make. When Will fell for Hanna, her quirky sense of humor and fierce dedication to her career were part of the attraction. (Not to mention her coy newbie attitude toward sex and her willingness to let him teach her everything.) But when the job offers start rolling in for her—and oh, they do—Hanna has trouble deciding what she wants, where they should live, and how much she should burden Will with the decision. Magic between the sheets is only one part of a relationship...getting on the same page is quite another altogether.