From USA Today Bestselling author, MJ Fields, comes a gripping story about finding strength through love.
Shadows: The Time To Hunt And Play Is Over.
Start your journey now.
AMAZON ► http://amzn.to/2fBT7k8
AMAZON UK ►http://amzn.to/2gMim8q
AMAZON CA ► http://tinyurl.com/hj8oq45
B&N ► http://bit.ly/2g4mCiH
IBOOKS ► http://apple.co/2g4iaQT
KOBO ► http://bit.ly/2g4ue4v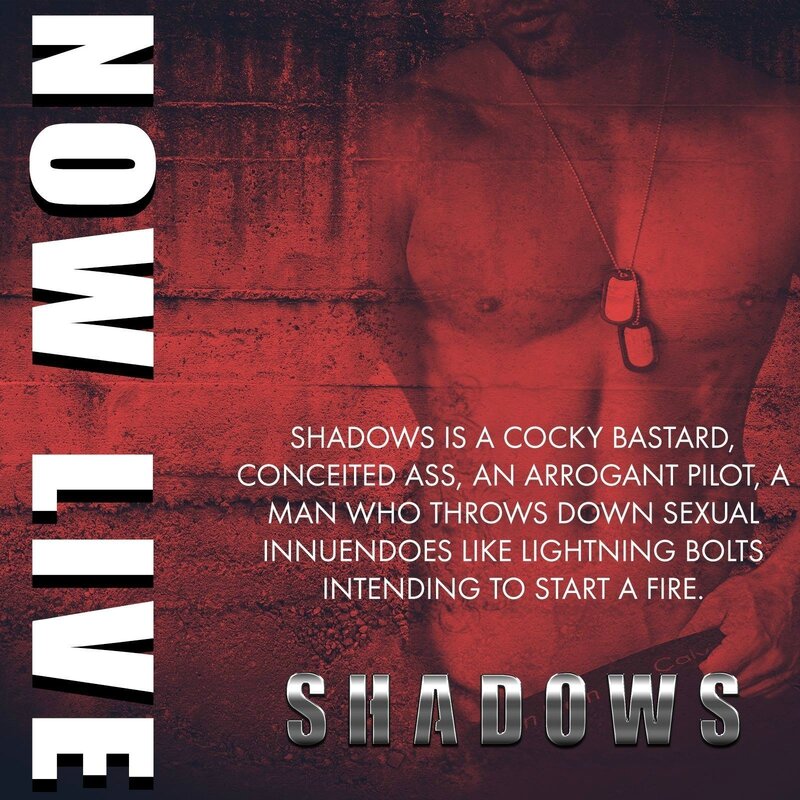 Blurb
(Shadows is a military romance, and can be read as a standalone.)
All my life when I have been told I couldn't do something; I have fought to prove them wrong.
When I have been told I have to comply, mold, kneel to authority, it has been a struggle.
Men like me don't kneel to anyone, it is not in us to submit and if we give off the false pretense that we are, you can bet your ass it's for our betterment or something bigger than us as an individual.
Sweet, sexy, Mary Ward, my Little Lamb, has been deemed off limits to me.
For months, I have caged my desire and fought back the need to capture my prey. I have watched her fight her own desire, mask her confusion, and listen to the words she says yet doesn't mean trying to keep me away.
I have studied her. I know who she is and what she is running from.
I know what makes her the way she is, and I will show her how to leave behind the false protection of the flock she surrounds herself with and surrender to the wolf waiting patiently in the Shadows.
The time to hunt, and play is over.
I will dominate her and break her down. I will to slaughter the lamb and she will never submit to anyone, but me.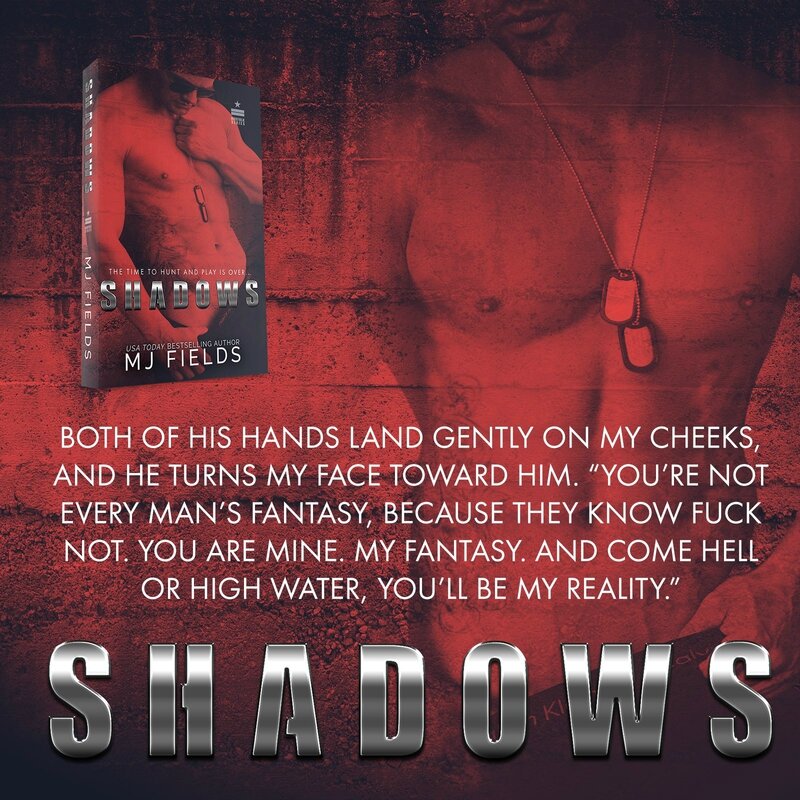 Excerpt
(PG-13)
In my head, I am screaming, I won't! Inside, I'm screaming, I can't! I know this is wrong, so wrong.
"You're trembling," he says in a thick, deep voice as he kisses and licks down my neck. "Tell me to stop, Little Lamb." He strokes his tongue back up to my ear then taunts, "Tell me to stop."
I know I should stop this, but I can't. I don't want him to stop, and it's wrong, but it feels so right. As much as I know my relationship with Joe will never hold the passion you see in a movie or read in a book, it is safe.
Shadows is anything but safe.
Lieutenant Shadows, whose name is a complete contradiction to this larger than life man. The man whose presence and persona mock the name he was born with leaves tomorrow for an unknown amount of time, to an undisclosed location. I may never see him again. I may not feel the electricity or energy he causes to surge through my body, wreaking havoc on my emotions and me physically. I am not sure if I am afraid of that feeling or crave it.
I close my eyes tightly, my chest aching at the thought. It has only been months that I have known him, yet the thought of him not being here, being near, kills me. I need an answer, dammit. I need it so badly, and I don't know why.
"Don't stop," I say.
GIVEAWAYS
Pinned post on MJ Fields Books page
$75 gift card
Release day fun
(tonight) 10 PM
Come party with MJ and hear a live reading and Q&A with Shadows cover model, Robert Kelly
Haven't read this series yet?
Now is your chance, Irons is NOW AVAILABLE and on sale for 99 cents.
(All books in the Norfolk Series are standalone sexy Navy aviators)
AMAZON ► http://amzn.to/2gMthPM
AMAZON UK ► http://amzn.to/2fLGyXX
KOBO ► http://bit.ly/2fML5r3
NOOK ► http://bit.ly/2erybAQ
About the Author
USA Today bestselling author MJ Fields love of writing was in full swing by age eight.
Together with her cousins, she wrote a newsletter and sold it for ten cents to family members.
She self-published her first contemporary, new adult romance in January 2013. Today she has completed seven self-published series, The Love series, The Wrapped series, The Burning Souls series, The Men of Steel series, Ties of Steel series, The Rockers of Steel series and The Norfolk series.
MJ is a hybrid author and publishes an Indie book almost every month, and is signed with a traditional publisher, Loveswept, Penguin Random House, for her co- written series The Caldwell Brothers. Hendrix, Morrison, and Jagger. All three books in the series are published. The Caldwell brothers don't grow into alphas, when their mother passes away they become her legacy, her good in the world of bad.
MJ was a former small business owner, who closed shop so she could write full time. She lives in central New York, surrounded by family and friends. Her house is full of pets, friends, and noise ninety percent of the time, and she would have it no other way.
Where's MJ?
Website | Facebook | Twitter | Instagram | Tumblr | Pinterest | Goodreads
Sign up for her monthly newsletter with giveaways: