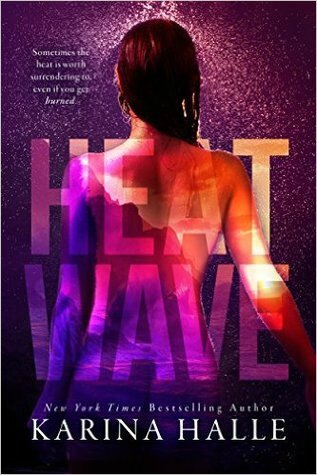 They say when life closes one door, another one opens.
This door happens to lead to paradise.
And a man I can never, ever have.

~~~

Still grieving the loss of her sister who died two years ago, the last thing Veronica "Ronnie" Locke needed was to lose her job at one of Chicago's finest restaurants and have to move back in with her parents. So when a window of opportunity opens for her – running a kitchen at a small Hawaiian hotel – she'd be crazy not to take it.

The only problem is, the man running the hotel drives her crazy:
Logan Shephard.
It doesn't matter that he's got dark brown eyes, a tall, muscular build that's sculpted from daily surfing sessions, and a deep Australian accent that makes your toes curl.
What does matter is that he's a grump.
Kind of an asshole, too.
And gets under Ronnie's skin like no one else.

But the more time Ronnie spends on the island of Kauai, falling in love with the lush land and its carefree lifestyle, the closer she gets to Logan. And the closer she gets to Logan, the more she realizes she may have pegged him all wrong. Maybe it's the hot, steamy jungles or the invigorating ocean air, but soon their relationship becomes utterly intoxicating.

There's just one major catch.

The two of them together would incite a scandal neither Ronnie, nor her family, would ever recover from.

Forbidden, Illicit, off-limits – sometimes the heat is worth surrendering to, even if you get burned.

Note: this is a standalone novel, unrelated to any previous books. It does NOT contain cheating of any kind.
Review
Karina dit it again! Yep once again, Heat Wave is a instense and beautiful story...I'm gonna be honest, I cried... a lot...as always with her books! I can't help myself...Karina always write the kind of story that's gonna break your heart... but there is always feeling, and hope...I'm not gonna repeat the blurb. I'm just gonna say that I really loved this book! it's a standalone that is gonna sweep off your feet! It's funny, hot and really intense..
Veronica is a young woman who is attracted to Logan... but she shouldn't...Logan is attracted to her too... but...he shouldn't eather... The attraction between them is off the charts.. but it's very complicated relationship...They're not perfects, they have flaws... they're just humans... like everybody... and they want to live... really live... this book is gonna break your heart but it will make you smile at the same time.

If you don't Known Karina Halle, you should read this one... and if you know her, you already read it ahah!
Karina, you rock! Can't wait to read the next one
5/5