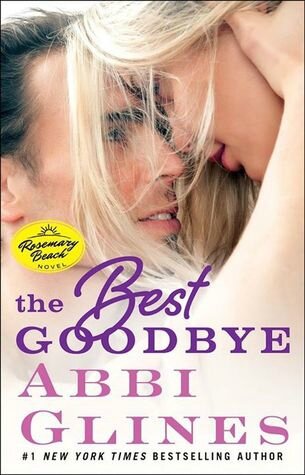 From #1 New York Times bestselling author Abbi Glines comes the next sizzling novel in the Rosemary Beach series, featuring well-known playboy and Blaire's half brother, Captain.

The look on Rose's face had screamed that she was hiding something. Hell, she'd practically run away from me. There was something to that. I knew there was...

After ten years in the employ of a mysterious crime boss, River "Captain" Kipling is ready to leave his sordid past—and his cover occupation as an upscale restaurateur—behind him. The only thing standing in the way of his "retirement" is his commitment to launch a new restaurant in the resort town of Rosemary Beach. With his sister, Blaire, nearby, Captain can delay his dream of running a humble bar on the waterfront, but the unwanted attentions of his head server, Elle, have him itching to get out.

Until he notices Rose Henderson, the new server at the restaurant. All he knows about the pretty redhead with the cute glasses is that she's a hardworking single mom from Oklahoma. But there's something overly familiar about her laugh...something strange about the way she looks at Captain...
Review
I looooooooooooooove Abbi Glines! and her books...This serie is just awesome... Each and every characters have something special... You can't help but be attached to them... Every book is special, the characters are endearing, and in each books you can read about the previous characters..
Abbi's Books are always well written... funny & sweet at the same time. This one is no exception!
Can't wait to read the next one because I want to know what's gonna happen to them... :))
4/5