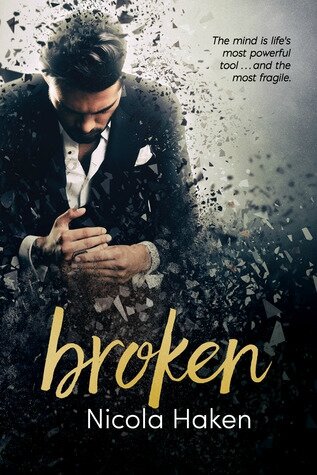 When Theodore Davenport decides to switch his mundane job for a career, he walks into Holden House Publishing with enthusiasm and determination to succeed. As he settles into his new role, makes new friends, and dreams of making it to the top, everything is going to plan.

Until he meets James Holden, CEO of Holden House.

James Holden hasn't been able to stop thinking about his encounter with the timid man he met in a club bathroom last week, and when he discovers the one haunting his dreams is an employee, he can't seem to stop himself from pursuing him.

Just a little fun - that's what James tells himself. He can't afford to care for someone who can never reciprocate, not once they find out who he really is. James believes nobody deserves the burden of being attached to him. He's a complicated man. Damaged. Difficult. Demanding.

Broken.

Is Theodore strong enough to confront James' demons? More importantly, is James?



(M/M romance. Not suitable for readers under 18 years of age due to language and sexual content. ***Please note*** This book contains scenes of self harm, mental illness and suicidal ideation which may pose as a trigger, or be uncomfortable for some readers.)
Review
Once again I loooooooooove it! Nicola, you rock girl! I'm so in love with her characters... their story...I'm such a MM romance's fan...!!
It's very well written..the characters are endearing...the story is really good...Honestly you can't not love this book...it's totally impossible...I'm gonna be honest I read it a few weeks ago, and all the details are not very clear in my head, sorry...
This book is emotional, and sweet...and funny...I really enjoyed reading it...Nicola 's books never disapointed me...I can't wait to read the next one :))
4/5