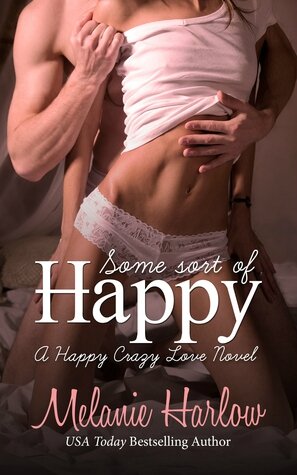 Skylar Nixon is a twenty-seven year old failed actress with no Plan B. After a humiliating stint on a reality TV show crushes what's left of her childhood dream, she finds herself back in her hometown with no money saved, no college degree, and no confidence she's anything but a joke—a small town starlet who couldn't hack it in the big city.

When she runs into former classmate Sebastian Pryce, she can't believe the hot body and chiseled jaw belong to the shy, troubled loner she knew ten years before. He's not exactly friendly at first, and she's heard the rumors about his tragic past, but something in his sad eyes intrigues her. She only wants to get to know him better.

Until the night she wants more—and takes it. (Hard and deep. Twice.)

Are they just two lonely people seeking solace? Or can a disgraced beauty queen and flawed, frustrated man find some sort of happy ever after?
Review
Oh gooooooooooooooosh I loooove it!! it's fun, sexy & sweet! I loooooooooove Melanie's writting :)) I love her Frenched serie, and I know that I'm gonna love this one as much as Frenched! the story is very good, the characters are endearing! You can't help but love Sebastian! He's awarked, shy, he has OCD but he's hot and sweet! And Skylar is not a shy woman! The chemistry between them is off the charts and I loooove it !! :)) Like always, they both have issues! Honestly I was totally in that story...I couldn't put down this book...I really enjoyed it!
Melanie, you rock!!! :)) And yep , because I'm a little behind with my review, I know that the next one is as good as this one, you want to know why? because I'm reading it right now!! And It's soooooooooooooo good ... Some Sort of Crazy is available now!! :))
You don't need to read this one, to read Some sort of Crazy :)) but they both are good so enjoy them ahah
5/5