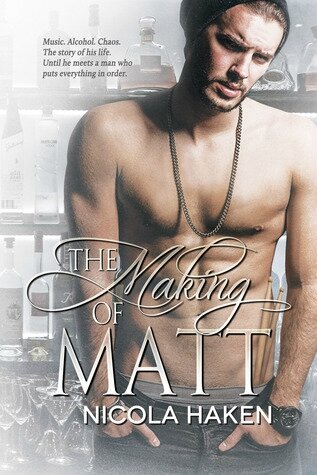 Matt Carter, self-proclaimed sex god and drummer for world renowned Souls of the Knight didn't have the time or inclination for planning his future, preferring to fill his days with music, women and alcohol. He didn't want or need anything else in his life.

Until the band parted ways and he found himself no longer living the dream.

Bored and lonely, with too much time and money on his hands, Matt turns to his best friend, Alex Clark, to help devise a new direction to take his life in. Together, they embrace their newfound venture, as owner and manager of one of L.A.'s hottest gay bars – Kaleidoscope. For the first time, Matt has a plan. He knows where life is heading.

Until a devastating phone call turns his whole world upside down, sending him straight into the comforting arms of his best friend, and leading him to doubt everything he's ever known or believed about himself. Until now, Alex had been content with his unrequited feelings for his rockstar friend, but as Matt starts to question if he might actually be gay, Alex runs as fast as his feet will allow.

Has Matt gone too far? Has his reputation as an irresponsible womanizer who refuses to take life seriously, finally managed to push his best friend away for good?

Or is Alex hiding secrets of his own?
Review
OMG OMG OMG I loooooooooooooooved it
Oh Matt, you made me swoon, you made me angry, you made me cry, you made me laugh so hard, & you made me hot ! What a book!! I was waiting for this book and I am so NOT disappointed! Nikola, you rock! This book is really really good! A beautiful MM romance.
I'm not gonna repeat the blurb, so this review is gonna be short but honestly I don't know what to say?! I just looooooooooooved it! It's well written, the characters is endearing, the story is good...it's hot, sweet and funny at the same time: the perfect deal for me!
If you want to read a good MM serie, you need to read this one!
This book is one of my fav for 2015!! :))
5/5