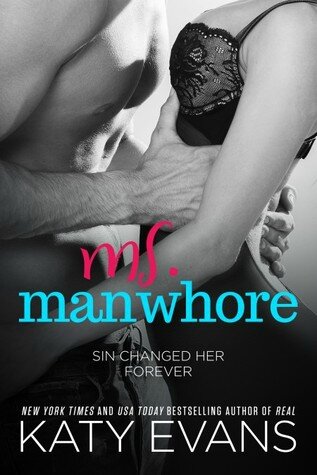 Katy Evans returns with a sexy novella, the final installment of the unforgettable love story that began in MANWHORE.
What lies ahead for Chicago's most envied couple, Malcolm Saint and Rachel Livingston?

Sparks flew between them in MANWHORE.

Separated by deception, the intensity and heat of their attraction turned up in MANWHORE +1.

Will Chicago's wealthiest and most notorious player finally settle down, or will one woman never be enough?

Find out in MS. MANWHORE, the ultimate conclusion to their electric, breathtaking story.
Review
Aaaaaaaaaaaah I loooove it... It's sweet & hot! I love seeing Saint so in love. He's cute & in love. In all this novella, we feel how much Rachel & Malcom love each other...* swoon* It"s a beautiful love story! This book didn't add to the story but I was just very happy to read about Saint again!
Katy, you rock ! :) I spent a really good time reading this book!
4/5