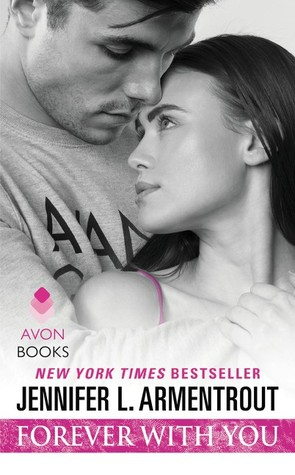 Some things you just believe in, even if you've never experienced them. For Stephanie, that list includes love. It's out there. Somewhere. Eventually. Meanwhile she's got her job at the mixed martial arts training center and hot flings with gorgeous, temporary guys like Nick. Then a secret brings them closer, opening Steph's eyes to a future she never knew she wanted—until tragedy rips it away.

Nick's self-assured surface shields a past no one needs to know about. His mind-blowing connection with Steph changes all that. As fast as he's knocking down the walls that have kept him commitment-free, she's building them up again, determined to keep the hurt—and Nick—out. But he can't walk away. Not when she's the only one who's ever made him wish for forever . . .
Review
Once again, J. Armentrout blow me away! I completely in love with this serie...Her stories are always deep and intense. Everytime I cried ! EVERY FUCKING TIME! and I love that! yeah but not so much while I'm in public but I can't help myself.
I was waiting for this book. We all know Stephanie from the previous book. She's a strong woman. She know what she want! and enjoy life. She intriguided me & I was right to be intriguided! She moved away from home, from her friends and her mother. She found a job in a little town... But the world is small...and the world is small...really really small...
Nick is a bartender... a hot and sexy bartender! He doesn't do relationship...For him it's just sex...for Steph is the same, until she will meet the one... The chemistry between the 2 of them is off the charts! One great night of hot sex! that's all...But ... yeah there is always a but... some events will complicate things.
Honestly, even if he is sometimes an asshole, you will fall in love with Nick *swoon*
So as always I enjoyed this book! I spent a great time reading it. It's hot, intense and sweet at the same time!
Can't wait for the next one, once again :))
4/5