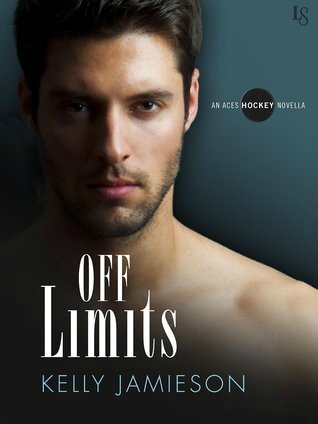 The Christmas season always puts a smile on Jenna McFadden's face. Even though she's bringing a boyfriend home for the first time, inside she's dying to see Andrew. Years ago, when the McFaddens took the troubled teen into their home, Jenna had to keep her blazing-hot crush a secret. And now that he's playing pro hockey for the NHL's Chicago Aces, nothing's changed. With his wide shoulders and taut muscles, Andrew's the most tempting package in the house . . . one that Jenna's dying to unwrap.

Andrew Ross just can't make a play for Jenna. Her dad and brothers wouldn't approve, and he could never betray the trust of the wonderful people who treated him like family when he lost his own. That's what makes the holidays so hard. Whether Jenna's skating with Andrew on a frozen pond or sitting on his lap while he plays Santa, she's pushing all their boundaries—and there's only so much a man can take. Andrew knows that she's off-limits. But something deep down tells him that Jenna's heart is the one prize he simply has to win.

Review
I have a thing for Christmas story...and this one is no exception. I had an ARC for the 1rst one, and I liked it so I really needed to read this one & I'm not disappointed. The writting is good! the story too...even if a little too short for me.
This story is a friend to lover story... Andrew and Jenna know each other for a long time... Andrew was her brother's best friend. And after Andrew's mother death, he was welcomed in the McFadden's house.. So for everyone he was family...and they were his family...But he had a thing for Jenna... He made a promise and stay stronf to keep it... Jenna is in love with him for a long time.. but she tried to move one and brought her new boyfriends for the holidays to meet her family... Eveyrhing didn't go all too well...because the connection between Jenna & Andrew is still here...they had a past together...a story...and they had a hard time to let it go...because maybe it's mean to be.... Will Andrew gonna break his promise?
This book is sweet...Yeah Andrew made me swoon a few time...It's cute ... The characters are endearing...Honestly, I spent a great time reading it!!
Bring me the next one right now :))
4/5