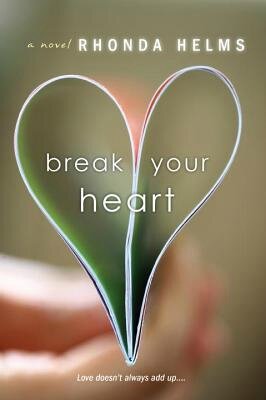 Fearless and flirtatious, Megan Porter isn't your typical math major. On the fast track to graduating with honors, a spot in her school's masters program is nearly guaranteed. But her senior year is quickly turned upside-down by her new thesis advisor, cryptography professor Dr. Nick Muramoto. Young, effortlessly good-looking, and intellectual, he's far more intriguing than the immature jocks Megan usually goes for. And as she decodes the hidden messages he leaves in the margins of her assignments and in their emails, she realizes this might be more than a schoolgirl crush--especially after they share a passionate kiss...Soon Nick and Megan grow closer, and their different worlds begin to merge. But if their relationship is discovered, Nick's career could be over. With Megan's parents close to campus on business, hiding their love becomes an even greater challenge. Yet keeping secrets will lead Megan to discover hers is just one piece in a much larger puzzle--next to her mother's stash of painkillers--that may put her carefully laid plans for the future in jeopardy.
Review
Oh yeah I love it...just not as much as Scratch but It was good!! :)) This book is a novella (From Scratch) Megan is Casey's rommate. She's smart and she's going to graduate soon. But when her new professor appeared, she is immediately attracted to him...and it's mutual. They know that they couldn't be together but their attraction is so powerful. They can't fight it... but like always, everything is not that easy...
I spend a great time reading this book. It's well written, funny, and sweet. There isn't so much drama.It's a good romance between a teacher and her student.
4/5