Title: DARE You Forever (A Wedding Novella)
Author: Allie Juliette Mousseau
Series: Brothers of Ink and Steel #2.5
Genre: Sports/New Adult Romance
Release Date: August 4, 2015
Goodreads:https://www.goodreads.com/book/show/25858963-dare-you-forever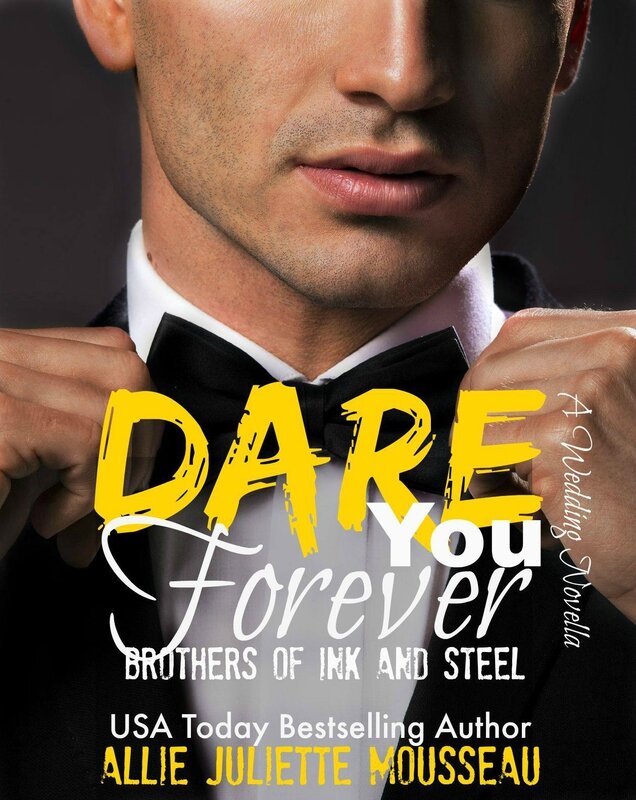 Blurb
Josh North won the title fight, but did he win the girl?
Sophie Garner answered yes in front of the entire world when Josh popped the question and the diamond ring dangled from his title belt, but is she really ready to take the plunge? She's been a single mother for almost three years, and she's set in her ways, not used to sharing her life with anyone but her daughter, Charlie. Plus, she doesn't know that she can ever escape the shadow of a past that still haunts her.
Sophie and Charlie are everything Josh wants in the world – but the heartthrob bachelor is learning that commitment and fatherhood are both tougher than training for the title fight! And even though he'd give his life for either of his girls, he's not so sure he's got what it takes to be a husband and daddy.
Will Josh win the roughest fight of his life, or will he go down for the count?

Oh gosh it waaaas goooooooood!! I loved the first two books, so this novella is no exception! :)) I love this bunch of Alpha Males : :)) This book is sweet & funny at the same time. I want a Josh North in my life!! :)) Sophie is one hell of a lucky woman. Who doesn't dream of a man like him?! He made my swoon everytimes...And I loved him big time when he talked with/about CHarlie... Joshy Daddy, even if he's not perfect, he is ahah
I dare you not to love this book!! :)) Why it was so short?! :( :( :( Can't wait for the next one!!
4/5
Buy Now
Amazon: http://goo.gl/W3J20K
Amazon CA: http://goo.gl/pu6iWI
Amazon UK: http://goo.gl/nKZrjd
Amazon AU: http://goo.gl/c0Zdax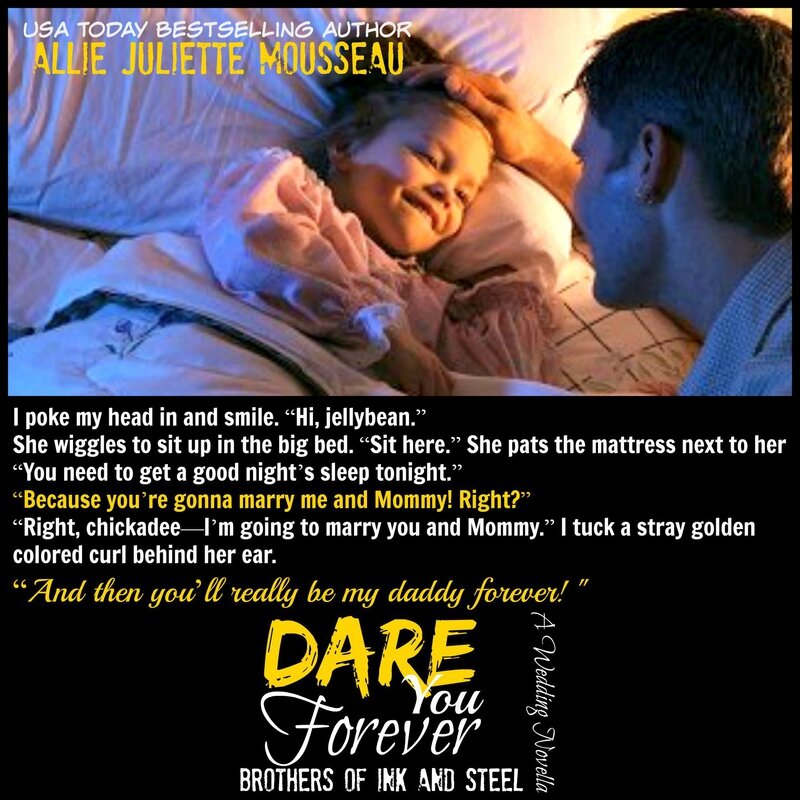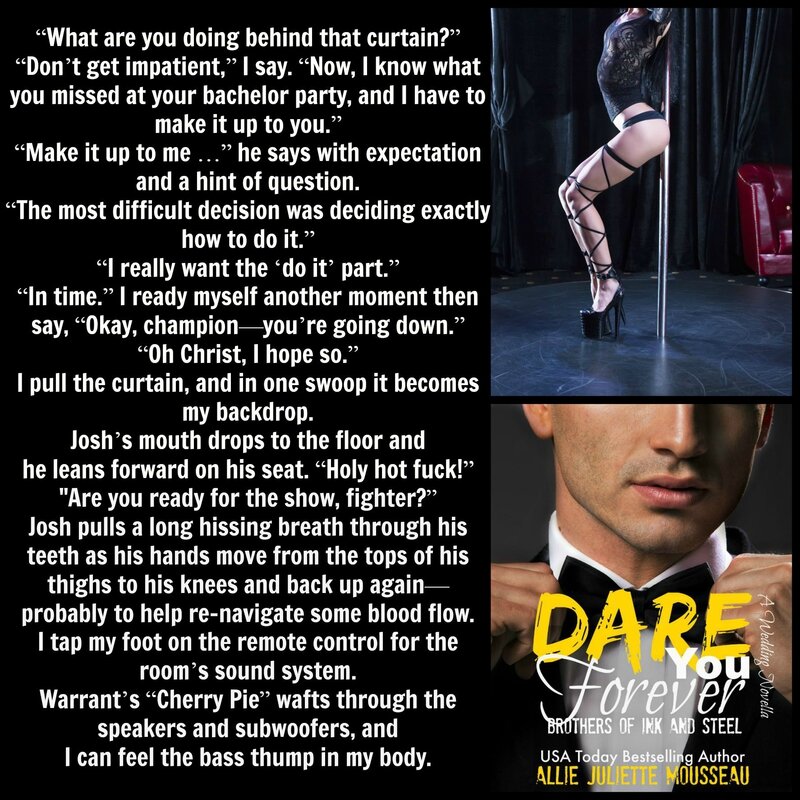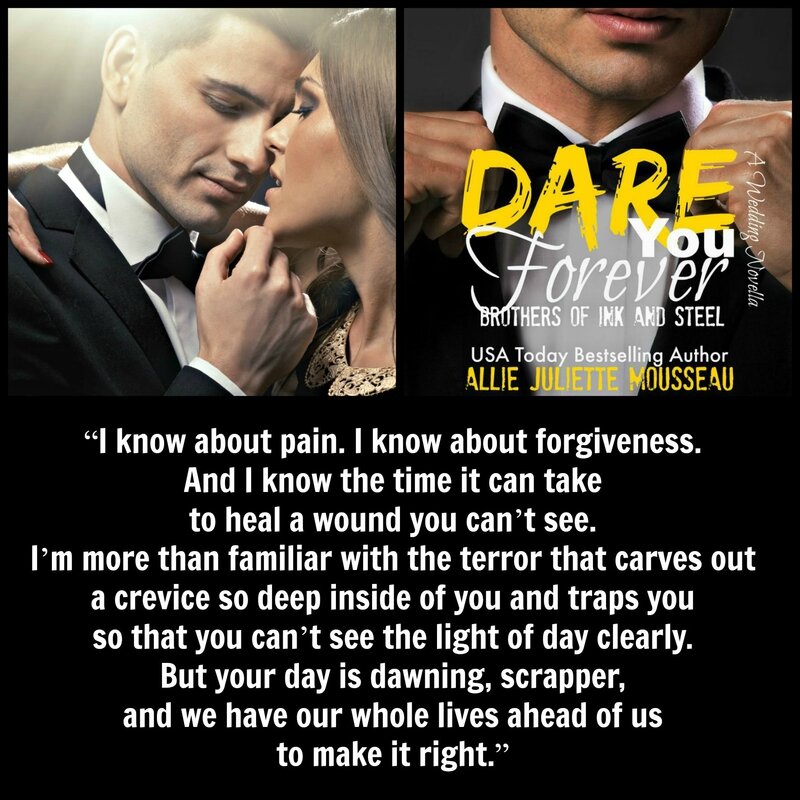 Author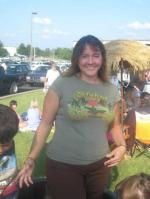 Allie Juliette Mousseau is a USA Today Bestselling author and writes sexy, emotionally-charged New Adult and Adult romance.
She can always be found writing, playing in puddles with her children, hiking with her husband, and traveling and adventuring anywhere she can.She believes life should be filled with love, laughter, adventure and forgiveness.Sometimes she misses the mountains of Montana but is becoming quickly fond of the crashing waves and salty smell of the Pacific Ocean, towering palm trees and long beach walks during sunset at her new home in southern California where she now lives with her loving husband, children, and 85 lb golden retriever.
Social Media Links:
Sign up for the newsletter - http://goo.gl/Oyw8G2
Website: www.alliejuliettemousseau.com
Facebook: www.facebook.com/Allie.Juliette.Mousseau.Author
Amazon Author Page: http://smarturl.it/AllieJulietteAmazon
Goodreads: https://www.goodreads.com/author/show/7809670.Allie_Juliette_Mousseau
Pinterest: http://www.pinterest.com/alliejuliette/
Instagram: http://instagram.com/alliejulietteauthor
Twitter: https://twitter.com/alliejuliette
Giveaway
Direct Link: http://www.rafflecopter.com/rafl/display/81aa7894644/
In The Series
Dare (Brothers of Ink and Steel #1)
Burn (Brothers of Ink and Steel #2)
Amazon: http://goo.gl/ipWNic
Amazon CA: http://goo.gl/AcOQqX
Amazon UK: http://goo.gl/tpQRRS
Amazon AU: http://goo.gl/AoNyAZ
B&N: http://goo.gl/YF1StX
Kobo: https://goo.gl/uArbRM