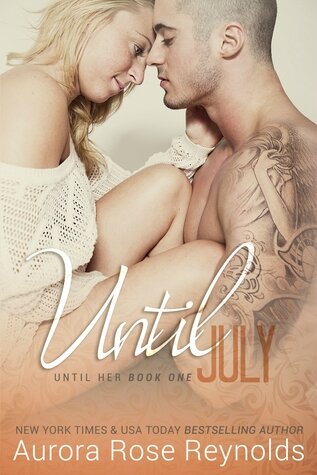 Wes Silver wasn't looking for love, but when July Mayson literally knocks him on his ass during their first encounter, his world is turned upside down by the quirky blonde, and every moment with her makes him more determined to protect her.

July Mayson doesn't understand the pull she feels toward the bad boy biker Wes Silver, but she knows being with him is like nothing she's ever felt before. Now all she has to do is tell her overprotective father, Asher Mayson, that she's found her boom.
Review
Another one of my fav'! Yep ! I love Aurora Rose Reynolds's writting ! If you read the Until serie, you know who July is. She's all grow up and Daddy Asher is a bit possessive ahah but he didn't have a choice ! July is a strong woman and I like that!
It's sweet, sexy, funny and hot! it's soooo my kind of book!
I really can't wait for the next one!!!
5/5