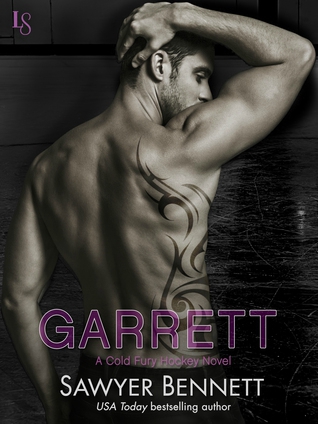 Carolina Cold Fury star Garrett Samuelson never wants to miss out on a single minute of fun. Whether he's playing hockey, hanging out with friends, or walking the red carpet with a new date on his arm, he lives every day to the fullest. When he meets Olivia Case, he sees someone who's exactly his type—confident, sexy, smart . . . his next fling. But the more he pursues her, the more Garrett shares a side of himself that other women don't normally get to see.

Olivia has been keeping a secret. While Garrett lives for the next thrill, Olivia's not sure she'll live to see the next day. She's undergoing treatment for some serious medical issues, and she doesn't have time for a relationship with no guarantees—especially one with a hot-as-sin womanizer who won't take no for an answer. But as she gets to know the real Garrett, Olivia can't help falling for him . . . hard. To reveal the truth would mean risking everything—but you can't score without taking the tough shots.
Review
Wooooooow wooooooooooow woooooooooooooow
5 stars without a doubt. I love Sawyer Bennett's writing so much. I already loved the first book in the series, but then this one is even better. AWESOME, really.
When I received this ARC was Christmas come early for me. I looked like a teenage girl about to meet One Direction Aha so Thank you so much for this book. It was really really appreciated.
Garrett Samuelson is a professional hockey player. Hockey is all His Life and he love it! He love it all: frame, pratice, adrenaline, fans ...
Garrett is the king of one night stand. He do not do relationship. Manwhore all the way. Garrett is Alex's best friend. And at a party, Garrett meet Olivia, Sutton's cousin. Garrett is Instantly attracted to her, and she can not help herself but feel the same way. She know his reputation and she turned Him down and it's new for Him. His interest is piqued. Olivia is sick and she decided to live and enjoy life. She doesn't do casual sex, but decided against all odds to let a chance to Garrett. Olivia struggle with her conscience. She thinks that she's selfish knowing that she has no guarantee to defeat this disease ... but Garrett does everything he can to help. He's sweet. You can not help fall in love with Him in this book. He's gentle, charming, supportive... the perfect boyfriend. Olivia is a strong woman. She fought with all her heart.
I really enjoyed reading this book...It's intense, cute, heartbreaking (yeah yeah I cried) , funny, sexy...It's all I love!!
Big ++++ for the epilogue (I think there is a mistake with the characters name) and for the cover
5/5